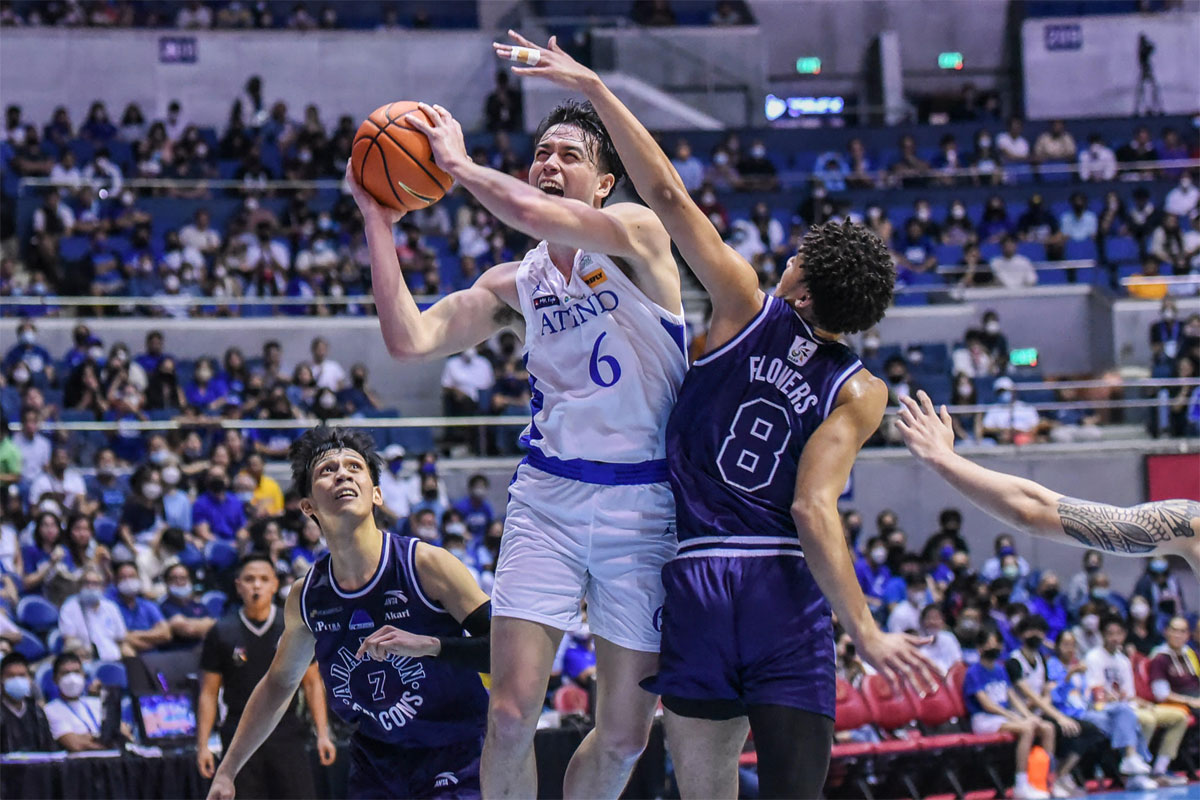 Chris Koon of Ateneo drives against Aaron Flowers of Adamson in their UAAP semifinal encounter. UAAP photo
UP, Ateneo arrange Battle of Katipunan
UNIVERSITY of the Philippines and Ateneo forged a third Battle of Katipunan finale in the last four seasons after disposing Final Four foes in the UAAP men's basketball tournament yesterday at the Smart Araneta Coliseum.
The Fighting Maroons secured a second consecutive Finals appearance with a hard-earned 69-61 win over National University, while Blue Eagles are back in the title round for a sixth straight season following a 81-60 rout of Adamson.
UP and Ateneo, which also met in the league's biggest stage last May, open their best-of-three series on Sunday at the Mall of Asia Arena.
The Fighting Maroons will have a shot of making history of winning two crowns in one year, six months after ending a 36-year title title drought last May.
"We're happy that we'll be getting another chance to win the championship," said UP coach Goldwin Monteverde.
The Blue Eagles tied a team record for a most number of 3-pointers with 16. Ateneo also dropped 16 treys in 1996.
Coach Tab Baldwin praised BJ Andrade and Chris Koon on putting defensive clamps on Jerom Lastimosa, who struggled on a 4-of-15 shooting to finish with 10 points, mostly when the game was put beyond call.
"He's a great player. Neutralizing him forces other players to do what they're not comfortable with. These two guys (BJ, Koon) did a phenomenal job defending Jerom. You don't win championships without playing defense," said Baldwin.
Aside from his defense on Lastimosa, Koon was also solid on the offensive end with 15 points to go with five assists and three boards.
The Bulldogs last led at 59-56 on a Kean Baclaan go-ahead three-pointer with 4:04 left when the Fighting Maroons summoned tremendous composure down the stretch to close out the Final Four right away.
NU was held without a field goal in the final four minutes and UP turned Gerry Abadiano and JD Cagulangan's clutch baskets to seal the deal.
The Fighting Maroons, who are making their third championship stint since 2018, were able to overcome Carl Tamayo's ankle sprain which he sustained midway in the first period.
"For the game, we started out flat. Losing Carl in the first half, he wasn't 100 percent, the team responded well to the challenge given to us," said Monteverde, who also assured that Tamayo will be ready in the Finals.
Projected season MVP Malick Diouf led UP with 17 points, 21 rebounds, three blocks and two steals while Zavier Lucero also had a double-double with 12 points and 11 rebounds to go along with five assists, three blocks and two steals.
The Bulldogs still have something to celebrate about despite the elimination of the men's team.
NU moved on the cusp of winning a second consecutive women's crown with a 93-61 Game 1 rout of La Salle.
Avenging their second round overtime loss to the Lady Archers that ended a historic 108-game winning streak, the Lady Bulldogs go for the jugular on Sunday at the Mall of Asia Arena.
Back in the Final Four for the first time since 2015, NU improved from No. 6 in the previous season to third place.
"We came up short. Kinapos. But it's a good run. Masakit pero dito kami matututo," said Bulldogs coach Jeff Napa. "At least, yung mga bata naniwala na kaya nila."
"We will try again next season, we will see. I'm very proud we turned around the team. We should be ready next year," he added.
NU will only lose Germy Mahinay and Jonas Tibayan in Season 86.
Jake Figueroa came through with 16 points and 14 boards while rookie Baclaan chipped in 14 points, five assists, four rebounds and two steals for the Bulldogs.
Mikka Cacho had 16 points, four rebounds and three assists in a reserve role, while Rhocel Bartolo and Angel Surada added 12 and 10 points, respectively, for NU.
Cacho scattered 11 points in the first half as the Lady Bulldogs opened a 46-32 lead at the break and never threatened after that.
"It's a short series so our mindset is to get the first one. Their energy, their focus, the way they moved the ball today was truly awesome," said Lady Bulldogs coach Aris Dimaunahan.
Fina Niantcho posted a double-double outing of 18 points and 15 rebounds, Ameng Torres chipped in 14 points and five boards, while Bettina Binaohan was the other La Salle player in double digits with 11 points.
The scores
First game (Women)
NU (93) — Cacho 16, Bartolo 12, Surada 10, Clarin 8, Edimo Tiky 8, Cayabyab 7, Pingol 6, Villareal 6, Betanio 5, Solis 5, Fabruada 4, Canuto 3, Dimaunahan 3, Ico 0. Barroquillo 0, Talas 0.
DLSU (61) — Niantcho 18, Torres 14, Binaohan 11, Sario 9, De La Paz 4, Jimenez 2, Ahmed 2, Arciga 1, Dalisay 0, Castillo 0, Camba 0.
Quarterscores: 24-15, 46-32, 69-47, 93-61
Second game (Men)
UP (69) — Diouf 17, Lucero 12, Gonzales 11, Cagulangan 8, Abadiano 7, Fortea 6, Tamayo 6, Alarcon 2, Spencer 0, Galinato 0, Torculas 0.
NU (61) — Figueroa 16, Baclaan 14, Malonzo 11, John 8, Yu 2, Clemente 2, Enriquez 2, Mahinay 2, Minerva 2, Galinato 2, Manansala 0, Palacielo 0, Tibayan 0.
Quarterscores: 17-19, 35-38, 54-45, 69-61
Third game (Men)
Ateneo (81) — Padrigao 16, Koon 15, Ballungay 13, Ildefonso 11, Kouame 9, Andrade 5, Gomez 3, Quitevis 3, Garcia 3, Daves 2, Lao 1, Lazaro 0, Chiu 0, Fetalvero 0, Fornilos 0, Ong 0.
AdU (60) — Lastimosa 10, Hanapi 9, Manzano 8, Yerro 7, Douanga 6, Flowers 6, Torres 5, Sabandal 3, V. Magbuhos 3, Colonia 2, Manlapaz 1, Fuentebella 0, Jaymalin 0, Barasi 0, W. Magbuhos 0, Barcelona.
Quarterscores: 20-13, 39-29, 63-36, 81-60.
AUTHOR PROFILE
Basketball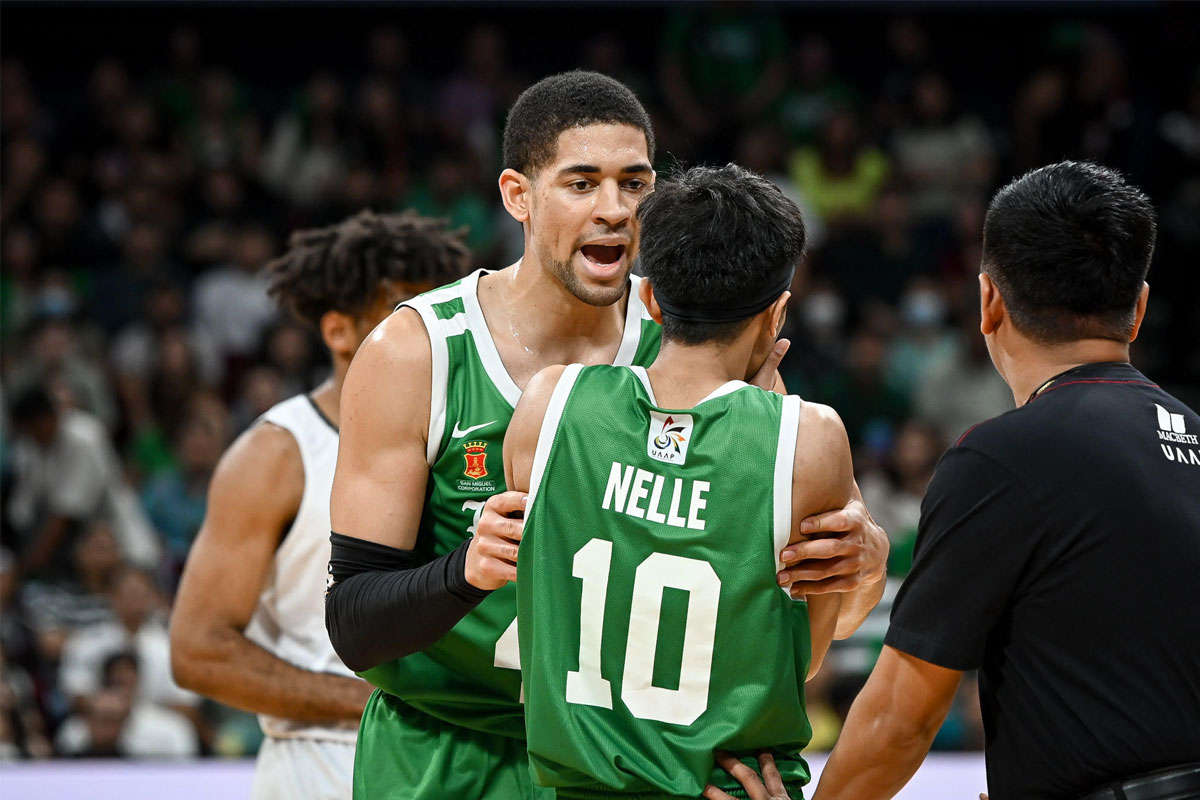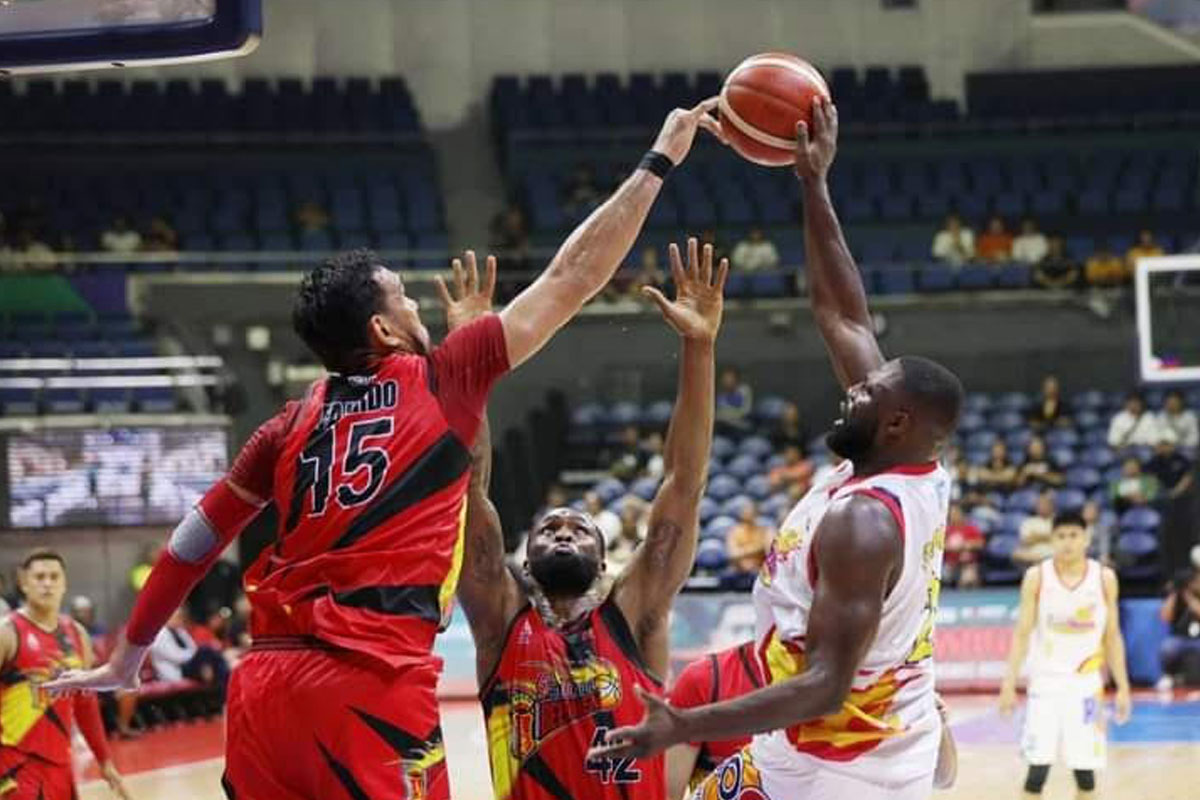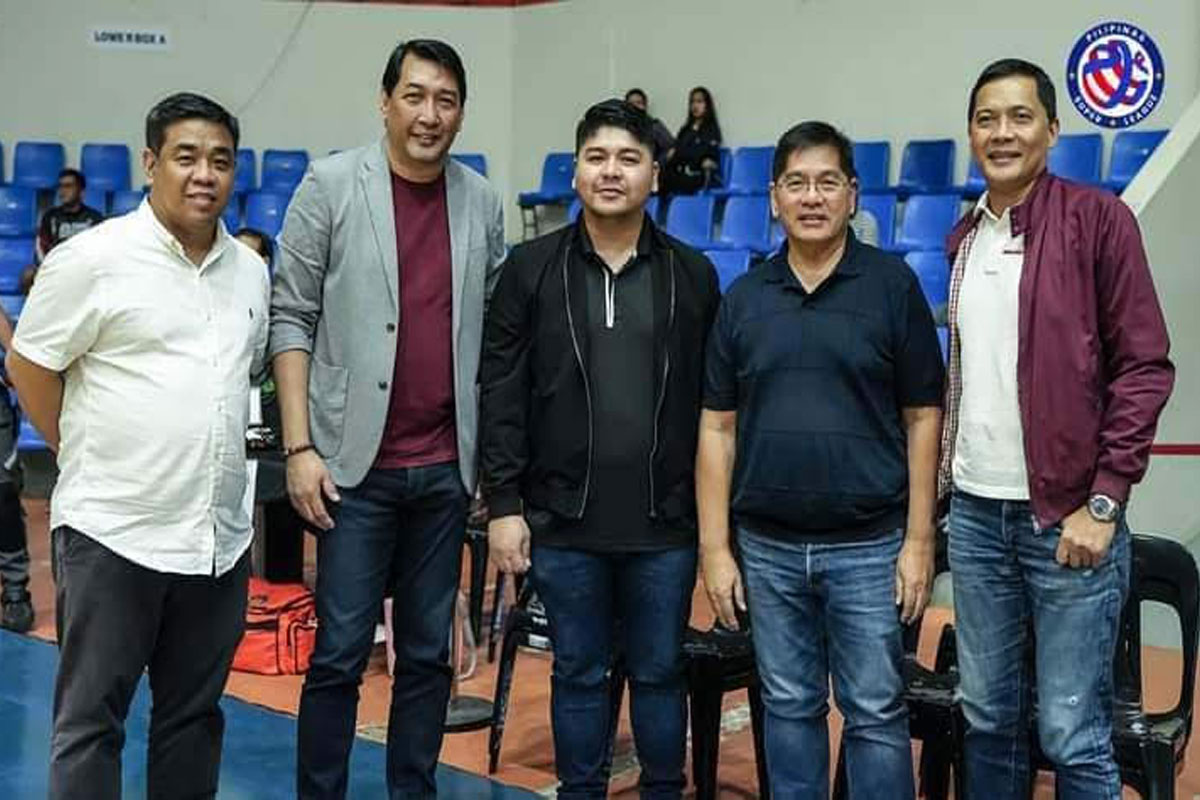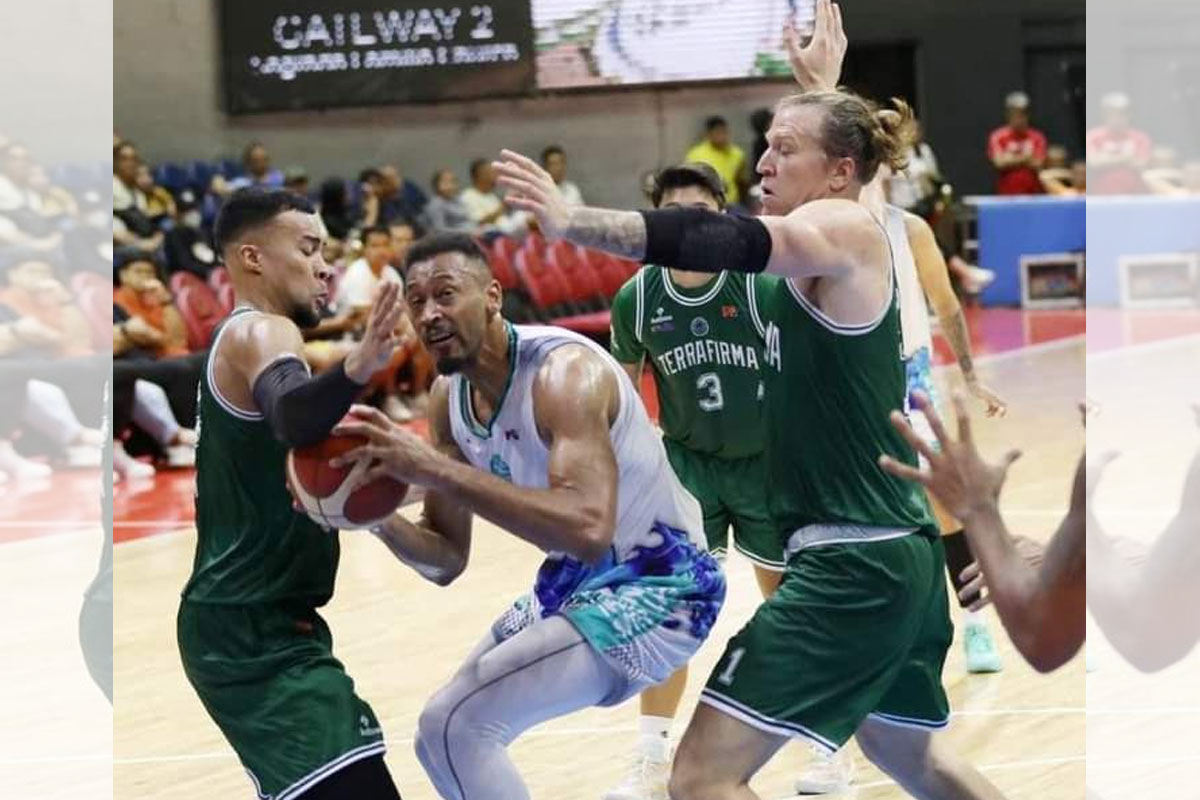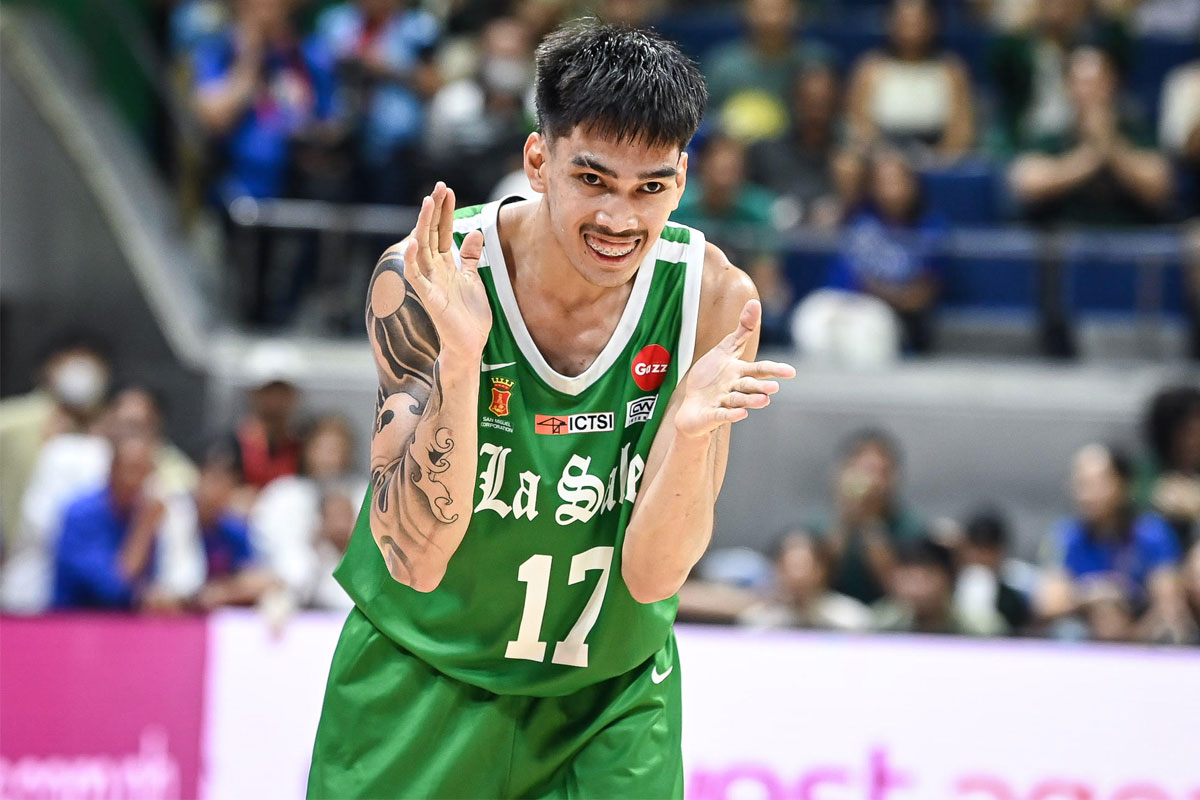 SHOW ALL
Calendar