Unity statement issued vs 'red-tagging' of authors, books
OVER 30 language, culture, and educational departments and organizations signed a unity statement against SMNI (Sonshine Media Network International) hosts' "red-tagging" of authors and some Komisyon sa Wikang Filipino (KWF) commissioners' purported order to pull out or stop the publication of at least 17 books erroneously labeled as "subversive" or "anti-government."
A video posted last August 9, three SMNI hosts – including former National Task Force to End Local Communist Armed Conflict (NTF-ELCAC) spokesperson Lorraine Badoy and uniformed personnel – tagged books written by Reuel Aguila, Rommel Rodriguez, Don Pagusara, Malou Jacob, and Dexter Cayanes, and more than a dozen more books published by KWF as "subversive" allegedly because they cited references written by the CPP-NPA and the hosts allegedly red-tagged prominent art critic Alice Guillermo and National Artist Bienvenido Lumbera (who died last year) in the same broadcast.
The unity statement defended authors from red-tagging, saying: "Many books – be it in Filipino or English – will certainly cite or quote materials from various references, including those from groups considered by the government as subversive or revolutionary. Such citation should not be treated as agreement or sympathy with the cited material, but rather a part of the typical academic and scholarly process of analyzing various sources."
The unity statement also called on Congress to investigate SMNI's red-tagging broadcasts, "violating constitutional provisions on free expression".
"Analyzing, scrutinizing, citing, and using any reading material, regardless of the writer and the publisher, is part of the academic freedom of writers, teachers, researchers, and all citizens," the unity statement added.
One of the redtagged authors Rommel Rodriguez, a professor at the University of the Philippines (UP) Diliman's Departamento ng Filipino at Panitikan ng Pilipinas (DFPP), reacted on the de-facto book ban.
The KWF chair Dr. Arthur Casanova, who did not sign the purported KWF memorandum stopping the publication of the books, defended the authors in a separate statement.
"These books which are alleged to be subversive passed through the review process of the KWF. All the books underwent the usual scrutiny that all publications of the KWF must pass, including receiving the imprimatur of the other two full-time commissioners… the allegations that these books are subversive is a dangerous accusation [that may] already be stepping on the boundaries of freedom of expression and academic freedom," Dr. Casanova pointed out.
UP Professor Ramon Guillermo, also a leader of the Network in Defense of Historical Truth and Academic Freedom and signatory to the unity statement, said: "The KWF is right in publishing books in various disciplines. It is not true that KWF can publish only books on languages or orthography. In the context of Filipino as our national language, the KWF is within its mandate when it publishes materials in any discipline because [the] intellectualization of the national language is among its main functions. Publishing cutting-edge works in every discipline [are] thus part of the KWF's role in ensuring the further intellectualization of Filipino which all the more becomes important as we fight disinformation in these times."
ACT for Peace Convener and Ateneo de Manila History Prof. Mike Pante noted: "This is not the first time that government bureaucrats red-tagged books and authors. In 2021, under threat from the government's NTF-ELCAC, some libraries removed books deemed 'subversive' from library shelves. Hence, in a way, NTF-ELCAC paved the way for the purported KWF memo that [stopped] the publication of some books. Hence, we join calls for the immediate abolition of NTF-ELCAC and other similar red-tagging entities that curtail the people's right to information, right to free expression, and academic freedom."
AUTHOR PROFILE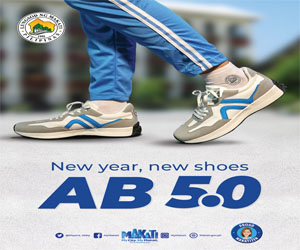 Nation
SHOW ALL
Calendar