Unity not divisive fights needed this time of COVID-19 — Cayetano
FORMER Speaker Alan Peter Cayetano has called for unity in helping the Filipino people recover from the pandemic, saying this is not the time for argument but for cooperation.
"Ito ay panahon ng pandemic, hindi panahon para magkaroon ng debate at away, ito ay panahon ng pagbabayanihan," Cayetano said during the fourth round of the "Sampung Libong Pag-Asa" live virtual event on June 4.
The event, which was live-streamed on social media, was part of Cayetano's advocacy for the government to provide Filipino families with cash assistance to help them purchase their basic needs and revive their sources of income.
In all, 300 Overseas Filipino Workers (OFWs) and 50 non-OFWs received P10,000 each as part of Cayetano's initiative which was launched last month.
The event was the fourth round of the program, which to date has given more than 1,300 Filipinos from different areas in the country P10,000 in cash assistance.
The biggest batch was held last week in Bulacan with 550 beneficiaries receiving P10,000 each.
In his message, Cayetano stressed the important role of the government in providing practical and sustainable solutions to curb the effects felt by those most affected in the global health crisis.
He also said politics should be set aside in order to provide the best for the Filipino people.
The event came days after the House of Representatives passed the Bayanihan to Arise as One Act (Bayanihan 3) which proposed, among others, the distribution of P1,000 to every Filipino.
Cayetano said the amount is not enough even for the most basic needs of every Filipino.
"We need at least 10K para may pang-diskarte ang Pilipino. Pero kailangan muna pang-diskarte," he said.
Cayetano said Friday's program, which focused on OFWs, was in line with his priority of alleviating the hardships felt by economic frontliners, adding they are being left behind in terms of services amidst the pandemic.
"Siguro itigil na nating sabihin na priority natin ang OFWs kung hindi natin ipa-prioritize," he said.
As Secretary of Foreign Affairs from May 2017 to October 2018, Cayetano put first the welfare and rights of OFWs all over the world.
When he was House Speaker, Cayetano spearheaded moves to further protect the interests of migrant workers, filing House Bill No. 5832 creating the Department of Overseas Filipino Workers and Foreign Employment, as well as House Resolution No. 1437 affirming the Philippines' commitment to protecting the rights and welfare of Filipino migrants all over the world.
With his latest advocacy to provide P10,000 to each Filipino family, Cayetano is adamant that his proposal is the most viable and economically sound.
"Pag tingin kong tama, ipaglalaban ko 'yan hanggang sa dulo kahit marami pang consequences. Ang 10K ayuda namin ay tama," he said.
AUTHOR PROFILE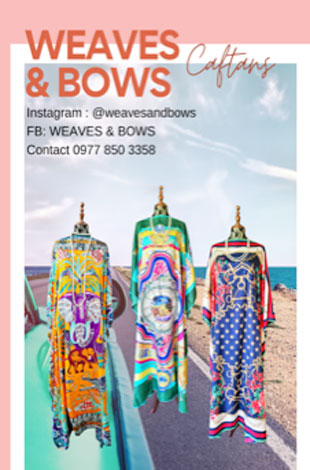 Overseas Filipino Workers
SHOW ALL
Calendar