UN picks PH as pilot case for 'anticipatory action' on calamities
THE Philippines was chosen by the United Nations as a pilot case for the implementation of anticipatory action to address natural disasters.
UN Resident Coordinator to the Philippines Gustavo Gonzalez, on his official twitter account said: "# Philippines was selected as pilot case for the implementation of anticipatory action to address natural disaster. UN Philippines is proud of such decision, which calls for innovation in crisis management."
The UN Office for the Coordination of Humanitarian Affairs (OCHA) said the Emergency Relief Coordinator (ERC) selected six more anticipatory action pilots such as Burkina Faso (drought), Madagascar (plague), Nepal (floods), Niger (drought), the Philippines (cyclones) and South Sudan (floods).
Anticipatory action is the practice of forecasting disasters by using data and establishing a mechanism to help communities protect themselves before they get hit hard.
In 2020, the UN OCHA first facilitated the development of the collective anticipatory action pilots in five countries, namely, Bangladesh for monsoon floods, Ethiopia and Somalia for drought, Malawi for dry spells or floods, and preliminary work in Chad.
Each pilot framework comprises three core elements: A robust forecast-based trigger embedded in a clear decision-making process (the model); Pre-agreed action plans that can mitigate the impact of the emergency and the need for humanitarian relief (the delivery); and Pre-arranged finance (the money)
The UN said anticipatory action is still an innovative space, which is why OCHA-facilitated pilots also invest in documenting evidence and learning from each framework underpinned by clear learning, monitoring, and evaluation plan.
The anticipatory action will be implemented by the OCHA, the Food and Agriculture Organization, the World Food Programme, the International Federation of Red Cross and Red Crescent Societies, and the Start Network.
AUTHOR PROFILE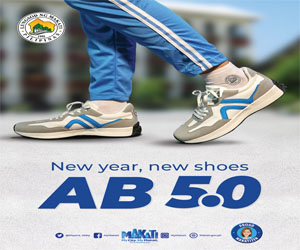 Nation
SHOW ALL
Calendar