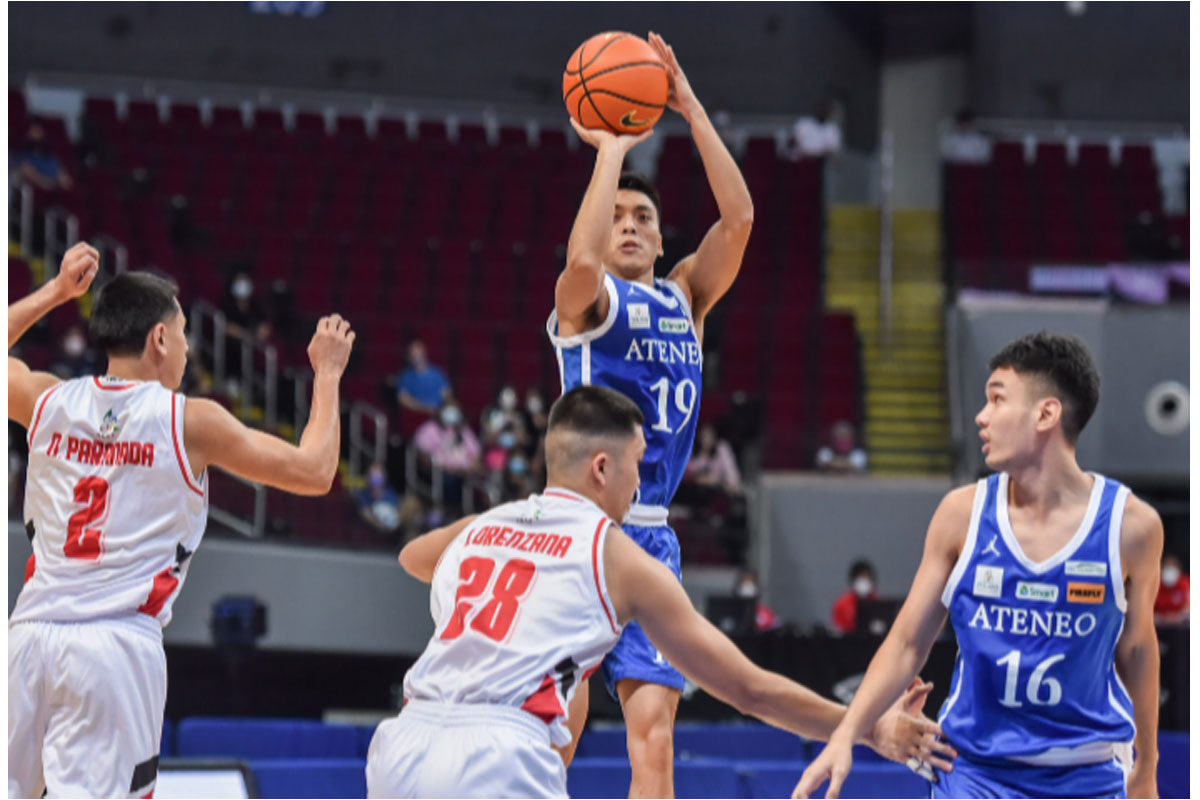 Eagles-Warriors game in the UAAP at the Mall of Asia Arena. UAAP photo
UAAP: Eagles too strong for Warriors
A REFRESHED Ateneo booked its seventh consecutive Final Four appearance with a 76-63 trampling of a hapless University of the East side in the UAAP men's basketball tournament yesterday at the Mall of Asia Arena.
Imposing his will against the undersized Red Warriors, naturalized slotman Ange Kouame pulled down 11 rebounds – seven from the offensive end – in the first quarter alone as the Blue Eagles took command.
Improving its record to 9-0, Ateneo also extended its winning run to 35 games which dates back from October 2018.
Earlier, University of the Philippines moved on the cusp of securing its third straight Final Four berth with a 73-70 victory over Far Eastern University.
A fired up La Salle overpowered University of Santo Tomas, 112-83, bolstering its bid to make it to the Final Four after missing the bus in the last two seasons prior to the pandemic.
True enough, the much-needed Lenten break reenergized the Eagles.
Unlike its first round meeting where UE gave the defending three-time champion fits, Ateneo pulled away by taking a 34-17 advantage via a BJ Andrade three-pointer at the 5:46 mark of the second period.
The Red Warriors, who sank deeper to the cellar at 0-9, scored only three points in the second quarter, which is a tournament-low, as the Recto-based dribblers were even outscored by Andrade's six. UE's first field goal in that quarter came only at the 1:43 mark courtesy of Clint Escamis.
Andrade finished with 19 points while Kouame tallied his fifth double-double of the season with 14 points and 15 rebounds for the Eagles.
Using their stifling defense, the Fighting Maroons held the Tamaraws scoreless in the final 2:33 to stretch their winning streak to eight after a season-opening loss to the Eagles.
"Yung defense namin, especially nung third quarter doon pumick-up so doon namin nakuha yung confidence then tuloy-tuloy na hanggang dulo," said UP coach Goldwin Monteverde.
FEU forced the game's final deadlock at 70-70 on a Emman Ojoula three-point play, but could not get the needed breaks down the stretch, as Rjay Abbarientos missed all of his three attempts from beyond the arc in the final minute.
Ricci Rivero took the scoring mantle for the Maroons with 19 points to go with five rebounds and two assists, Carl Tamayo added 14 points, six boards, three blocks and two assists while CJ Cansino scored 14 markers.
The Tamaraws, who were led by Ojoula's 16 points and 14 boards, fell in a tie with the Growling Tigers at 3-6 to remain outside the top four range.
The Green Archers unloaded a telling 18-0 run to erect a 29-8 lead late in the first period, and never looked back to record their highest scoring output in five years. La Salle dropped 115 points in a 29-point thumping of UST on Sept. 30, 2017.
Schonny Winston scored 33 points, the most by any Archer since Jamie Malonzo hit 34 in La Salle's 89-63 victory over Adamson on October 30, 2019. He also matched Abarrientos' season-high in FEU's 68-73 loss to National University on April 2.
"Deschon really shot well today. The only guy who was able to stop him was me because I took him out," said coach Derrick Pumaren on his prized guard.
Wilson's backcourt partner Evan Nelle, with a +20 efficiency rating in 22 minutes of action, made all of his four attempts from the three-point area to finish with 16 points along with six assists and two steals.
La Salle's bigs Justine Baltazar and Mike Phillips were also solid, combining for 32 points and 16 rebounds.
"It was a total team effort for us today. We were able to execute," said Pumaren.
The scores:
First game
UP (73) — Rivero 19, Tamayo 14, Cansino 12, Alarcon 8, Lucero 7, Diouf 7, Cagulangan 3, Fortea 3, Webb 0, Abadiano 0, Spencer 0, Calimag 0, Catapusan 0.
FEU (70) — Ojuola 16, Abarrientos 13, Gonzales 13, Torres 9, Sandagon 6, Tempra 5, Alforque 3, Bienes 3, Li 2, Coquia 0, Sajonia 0.
Quarterscores: 16-17, 34-37, 57-54, 73-70
Second game
DLSU (112) — Winston 33, Baltazar 17, Nelle 16, M. Phillips 15, Lojera 10, Nonoy 5, Cuajao 5, Galman 5, Escandor 2, B. Phillips 2, Cu 2, Lim 0, Nwankwo 0, Turco 0.
UST (83) — Manalang 14, Santos 13, Concepcion 12, Cabañero 11, Ando 10, Fontanilla 8, Garing 6, Gomez de Liaño 4, Samudio 3, Manaytay 2, Gesalem 0, Mantua 0, Yongco 0, Pangilinan 0, Herrera 0.
Quarterscores: 36-21, 58-46, 86-61, 112-83
Third game
Ateneo (76) — Andrade 19, Kouame 14, Belangel 13, Verano 6, Ildefonso 5, Lazaro 4, Chiu 4, Koon 3, Mamuyac 3, Tio 3, Padrigao 2, Mendoza 0, Daves 0, Gomez 0.
UE (63) — N. Paranada 18, Escamis 13, Pagsanjan 11, K. Paranada 7, Lorenzana 5, J. Cruz 3, Beltran 2, Tulabut 2, Sawat 2, Villanueva 0, Guevarra 0, Abatayo 0, P. Cruz 0, Antiporda 0.
Quarterscores: 20-17, 38-20, 56-44, 76-63.
AUTHOR PROFILE
Basketball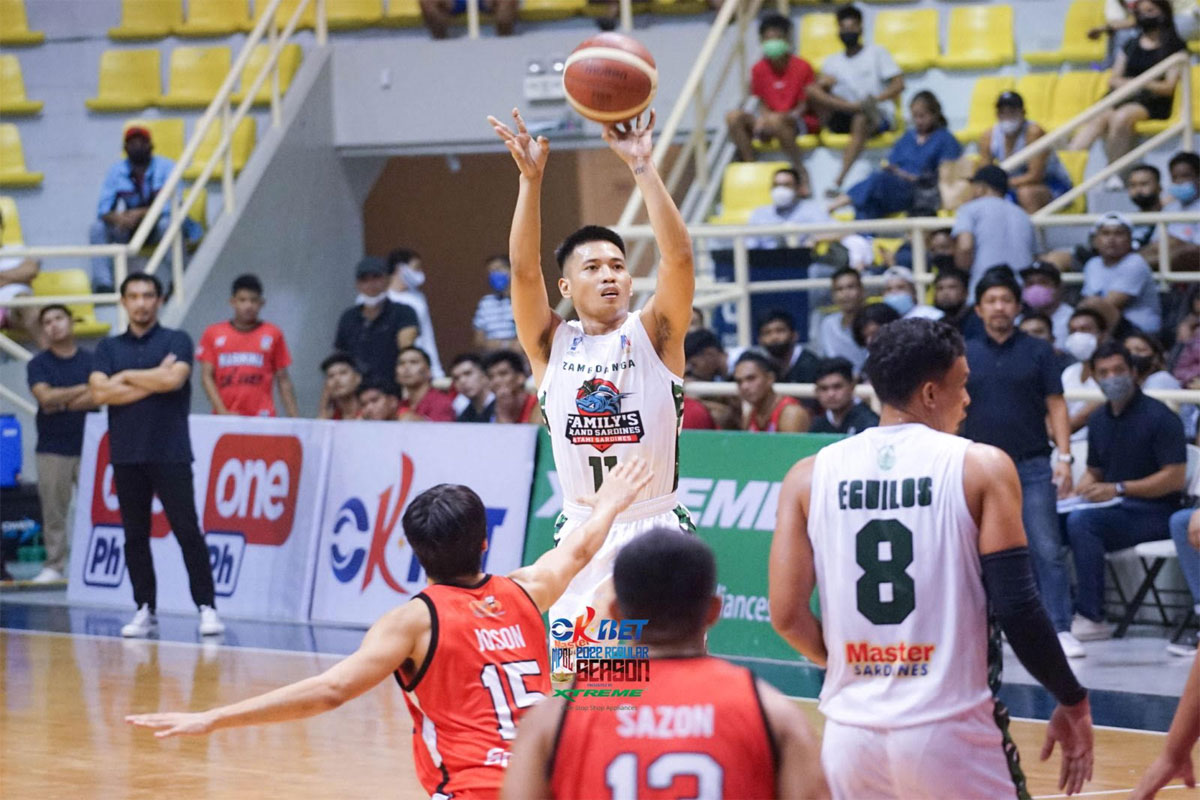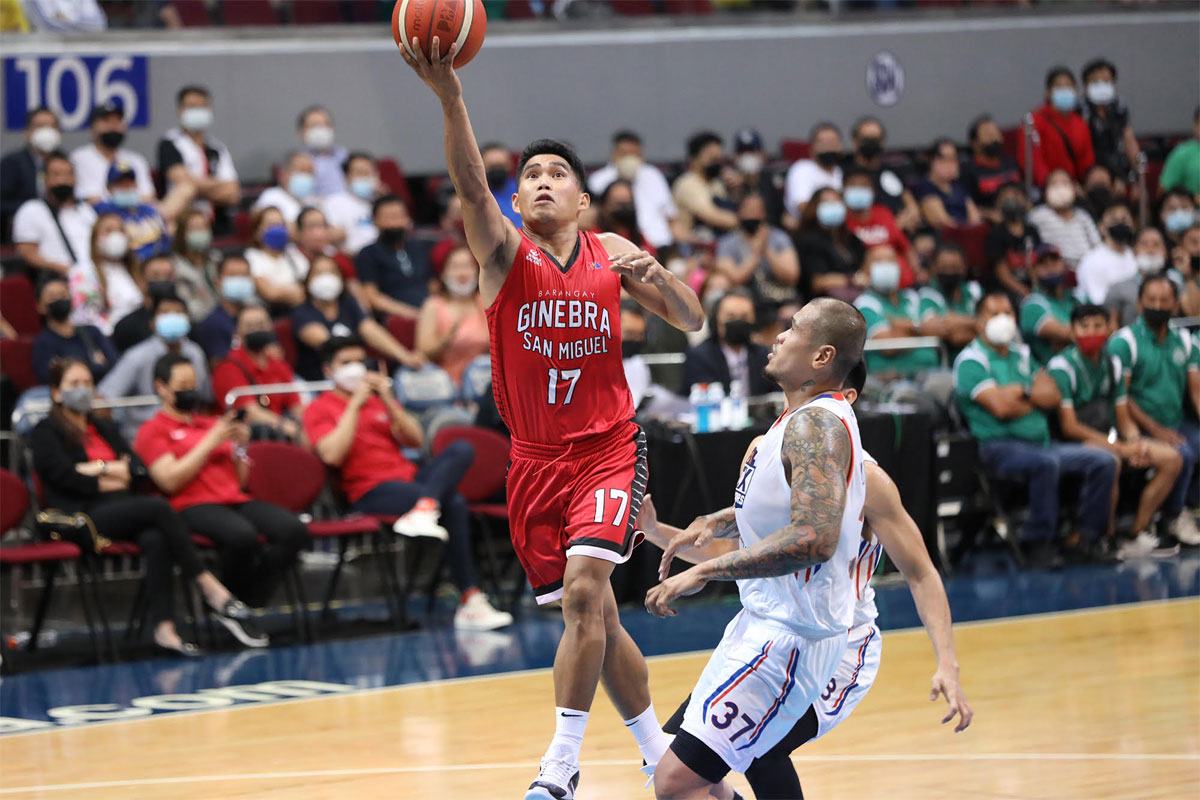 SHOW ALL
Calendar