 Top logistician, detective retire, share many thing in common
MORE than 32 years after graduating from the elite Philippine Military Academy, Philippine National Police Director for Logistics, Major General Ronaldo 'Ronnie' E. Olay and PNP Director for Investigation and Detective Management, Maj. Gen. Eliseo 'Ely' DC Cruz retires from the police force next week after serving the country with real pride and honor.
Not many knows it but the two have many things in common apart from being members of the PMA 'Bigkis-Lahi' Class of 1990 and coming from modest family which inspired them to work at a very young age.
Both started their career as young Philippine Constabulary Lieutenants in 1990 at the now defunct PC Regional Command 2, now known as the Police Regional Office 2 based in Tugueragao City in Cagayan.
Maj. Gen. Olay will retire on Tuesday, June 13, after being in the military and police force for exactly 37 years, 2 months and 22 days. Maj. Gen. Cruz will retire just hours after Olay's retirement, he being only 1-day younger than the latter.
Both are also among the fine examples of the so-called 'First Assignment Syndrome' in which bachelor military or police officers find their future wives in his 1st field assignment upon graduation from the Academy.
Olay met his future wife Ann Janette , the former Ann Janette Pentinio while assigned at the then 111th Philippine Constabulary Company based in Tuguegarao City. The two have a daughter named Mattea Lourdes or Thea.
Cruz met his future wife, a campus beauty from Isabela province named Leticia or Let-Let to many while assigned at the PC Recom 2's Regional Special Action Force. The couple have a daughter named Ciaeli Marie and sons Juneli Christian and Joriel Joseph. All happened to be pilots.
Mrs. Olay and Mrs. Cruz also happened to be the best of friends.
Maj. Gen. Olay recalled that a fellow officer introduced him to Ann Janette-she is a year younger than him—while the latter was still working as a teller at the Far East Bank in Tuguegarao City.
It was a brief phone conversation that bought them together and the rest is history. Not even Ann Janette's decision to work as a bookkeeper in Bahrian separated the two on a time when Facebook, e-mails and Twitter are yet to be born.
"I was here working as an officer while she was abroad for two years. It was only thru letters that we communicated and I married her when she returned home in 1995," said Olay.
Maj. Gen. Olay's parents, now both deceased, are both teachers. Eduardo Olay is a teacher from La Union who joined his family's mini-bus business. He drove one of the mini-buses from Cavite to Manila and had his son Ronnie helping him as a 'bus conductor' and part-time mechanic.
Her mother Digna used to be a teacher from Poro Elementary School.
Born in Baguio City on June 13, 1965, Olay said he and his only sibling Racel, a 54-year old nurse now staying with her family in Texas, grew up with their grandparents in Pozorrubio, Pangasinan since their parents have to work to earn a living.
Olay finished elementary at the Christ the King College in San Fernando City in La Union before going to the La Union School of Ars and Trade for his secondary school.
He was already a 2nd-year engineering student at the St. Louis University in Baguio City when he was inspired to join the PMA after seeing a cadet visiting his dorm mate.
He said that he took his 1st PMA entrance exam ion April 1, 1985 and supposedly should have been a member of PMA 'Makatao' Class of 1989, But in a twist of fate, he went to a wrong building while carrying his PMA exam permit.
When he realized he was in the wrong place, he run to the SLU's Boys' High School where a PMA proctor told him the exam has started and he needs to take the next year's exam.
He finally took the PMA exam on April 1, 1986 and passed. He became one of the four members of the Alfa Company from PMA Class 1990 and was actually the lone survivor as all other three were dismissed—one for going on AWOL and the two due to academic reasons.
Olay's significant positions include being a commanding officer of the 14th Finance Service, a regional comptroller of the PRO2, a Cagayan Police Provincial Office director, a PNP Health Service director and chief of the PNP Public Information Office.
He also was assigned at the PRO4-A particularly at the Laguna PPO during his much younger days and became a chief of police of Siniloan Municipal Police Station and commanded two Laguna provincial districts.
He also joined the Batangas PPO where he used to be its intelligence officer and also a director of the 401st Provincial Mobile Group.
In 1999, he joined the now defunct Presidential Anti-Organized Crime Task Force headed by future PNP chief and Senator Panfilo 'Ping' Lacson. He worked as an admin officer of the PAOCTF Operations Division then headed by Colonel Michael Ray B. Aquino.
After the 2001 EDSA mutiny which ousted the Estrada presidency, Olay was left at the PAOCTF which was eventually renamed National Anti-Kidnapping Task Force or NAKTAF. It was at the NAKTAF where he earned a spot promotion to Police Superintendent from Chief Inspector after playing a key role in the safe rescue of a kidnapping-for-ransom victim and the capture of some of the kidnappers who were all convicted by the court.
Olay later transferred to the PNP Criminal Investigation and Detection Group where he once headed the CIDG National Capital Region Field Unit's Southern and Eastern District Offices. He later joined the PNP Maritime Group where he earned the rank of Police Colonel after becoming the National Capital Region Maritime Group chief.
On January 14, 2022, the well-decorated Olay was named as PNP Director for Logistics by then PNP chief, now retired Gen. Guillermo Lorenzo T. Eleazar. As chairman of the PNP Bids and Awards Committee, he led the graft-free procurement of nearly P4 billion worth of quality PNP 'move, shoot, communicate and investigate' equipment specially light machineguns and pistols, ammunition, mobile cars and troop carriers, radio and body armors.
Maj. Gen. Cruz on the other hand is the Gen. Ely Cruz everybody knows. Retiring on Wednesday, June 14 as PNP Director for Investigation and Detective Management, the official has been described as a 'typical example' of a noble police officer admired and respected by his peers, colleagues and subordinates in the 227,000-strong police organization.
One of the Top 10 graduates of PMA Class 1990, Cruz is a multi-awarded officer who has been a recipient of over 200 medals and other recognitions from the PNP, local government units and other organizations here and abroad.
He was among the Country's Outstanding Policemen in Service (COPS) awardee in 2009, a Criminal Investigation and Detection Group (CIDG) Provincial Officer of the Year in 2003; and a Police Regional Office 4-A (PRO4-A) Best Senior Police Commissioned Officer for Operations in 2015.
During his younger years, Cruz was designated as CIDG provincial officer in five provinces in Calabarzon and Central Luzon regions and two districts in the National Capital Region.
The official was also conferred the prestigious PMA Cavalier Awardee for Police Operations last February 18 by no less than President Ferdinand 'Bongbong' R. Marcos Jr. during the PMA Alumni Homecoming in Fort del Pilar in Baguio City.
A well-rounded police officer, Maj. Gen. Cruz held positions of major responsibility in different PNP provincial, regional and national level administrative and operational units.
He distinguished himself as chief of the Cabanatuan City Police Station in Nueva Ecija and later as Cavite Police Provincial Office director.
Maj. Gen. Cruz also became director of the PNP Highway Patrol Group twice, a Northern Police District director and a two-time Southern Police District director. He also became a PNP-CIDG director and was once a Police Regional Office 4-A director in Calabarzon region.
He is a true-blooded PNP-HPG 'Rider and became the First Chief Master Rider in the PNP apart from being a member of the Free and Accepted Masons in the Philippines and Mabuhay Shriners Philippines.
Last February, Maj. Gen. Cruz became the PNP-DIDM director where he called on his men to further raise the bar of excellence in delivering to the public what they have been trained to do: investigate and solve crimes as soon as possible.
Prior to that, he was Deputy Commander of the Area Police Command-Visayas before being designated as PNP-CIDG director by former PNP chief, Gen. Dionardo B. Carlos. As PNP-CIDG director, Major Gen. Cruz led the unit in conducting major anti-crime accomplishments and in investigating heinous crimes incluidng the case of the 34 'missing sabungeros.'
A public servant who takes his job very seriously, Maj. Gen. Cruz is also known for his 'much love for the country,' his alma mater and the PNP which helped him achieve his childhood dreams of becoming a protector of the poor and the oppressed.
A native of Cabanatuan City, Cruz originally wanted to become an architect who ended up taking engineering at the Nueva Ecija State College because the latter was not offering an architecture course.
He came from a poor family but persevered to enter and graduate from the PMA citing his father Oca as his hero and real inspiration in chasing his dreams.
Many don't know that the two-star police general during his high school days became a construction worker and a stevedore in a soft drink warehouse simply to earn extra money to help his family.
"I consider my father Oca as my hero. He was a truly responsible, an ideal father who supported me in all my decisions and worked really hard to support us," Maj. Gen. Cruz said.
Next week, the two will bow out from the service with their heads up high and looking forward to spend more time with their families. Their retirement is expected to trigger another major reorganization of key PNP posts upon orders of General Benjamin C. Acorda Jr.
AUTHOR PROFILE
Nation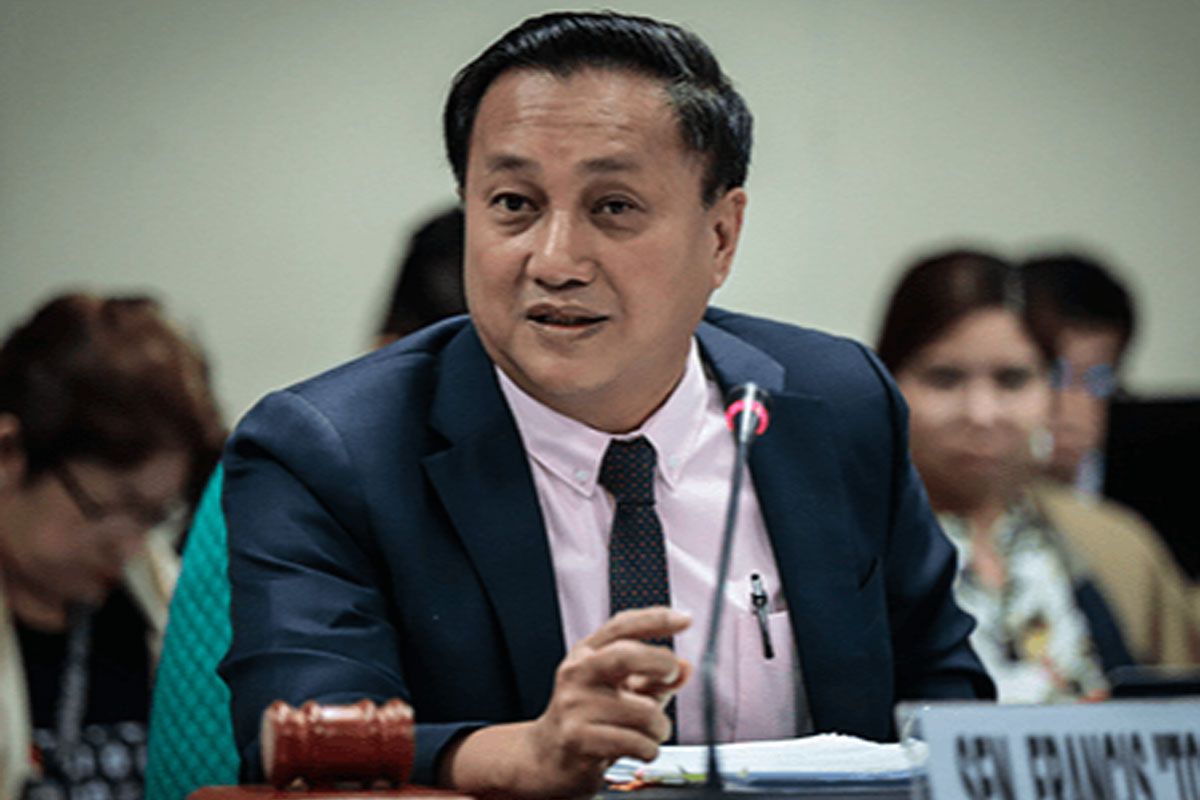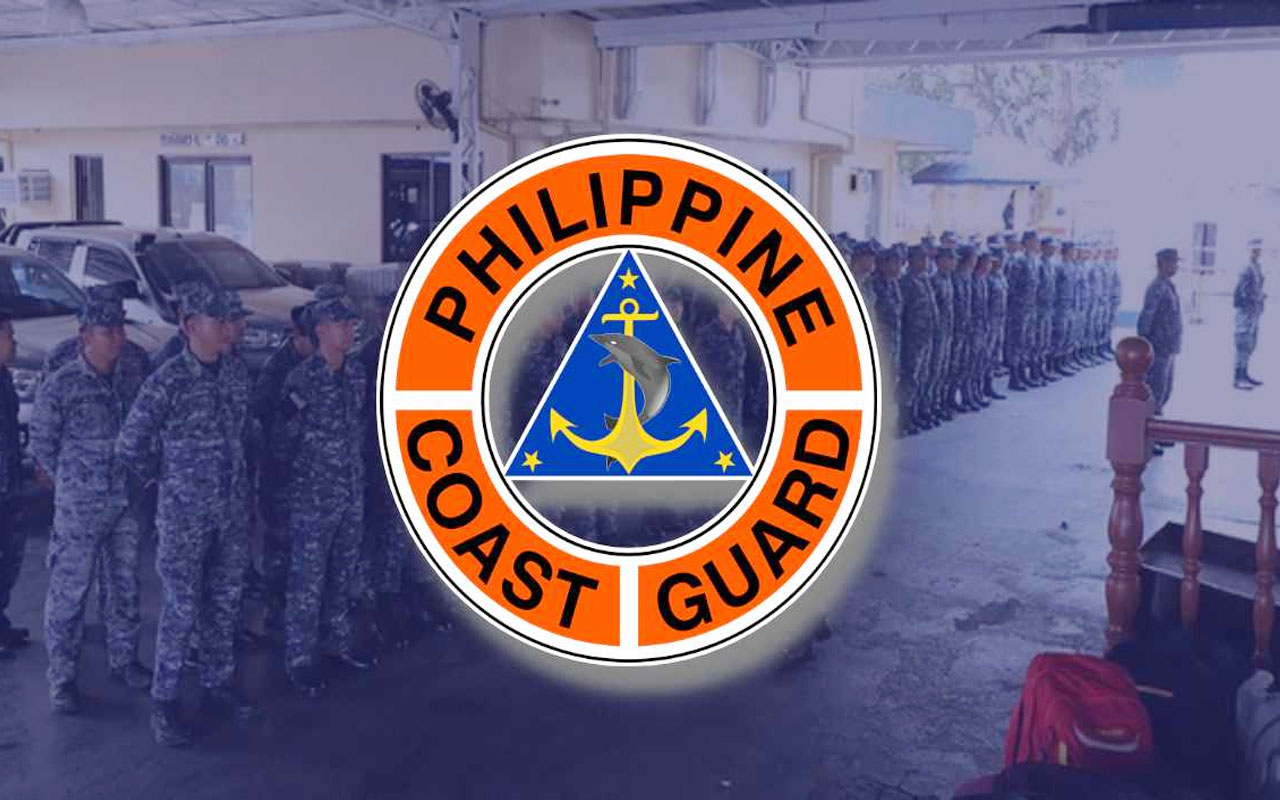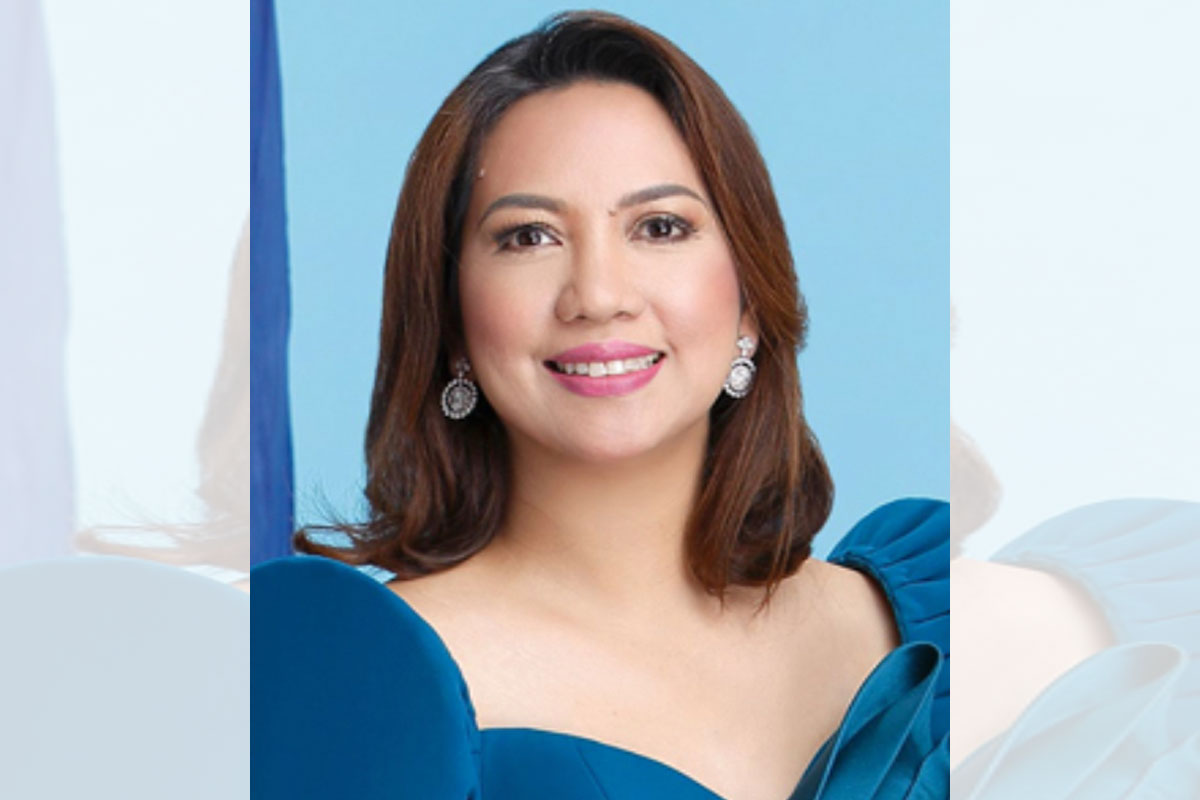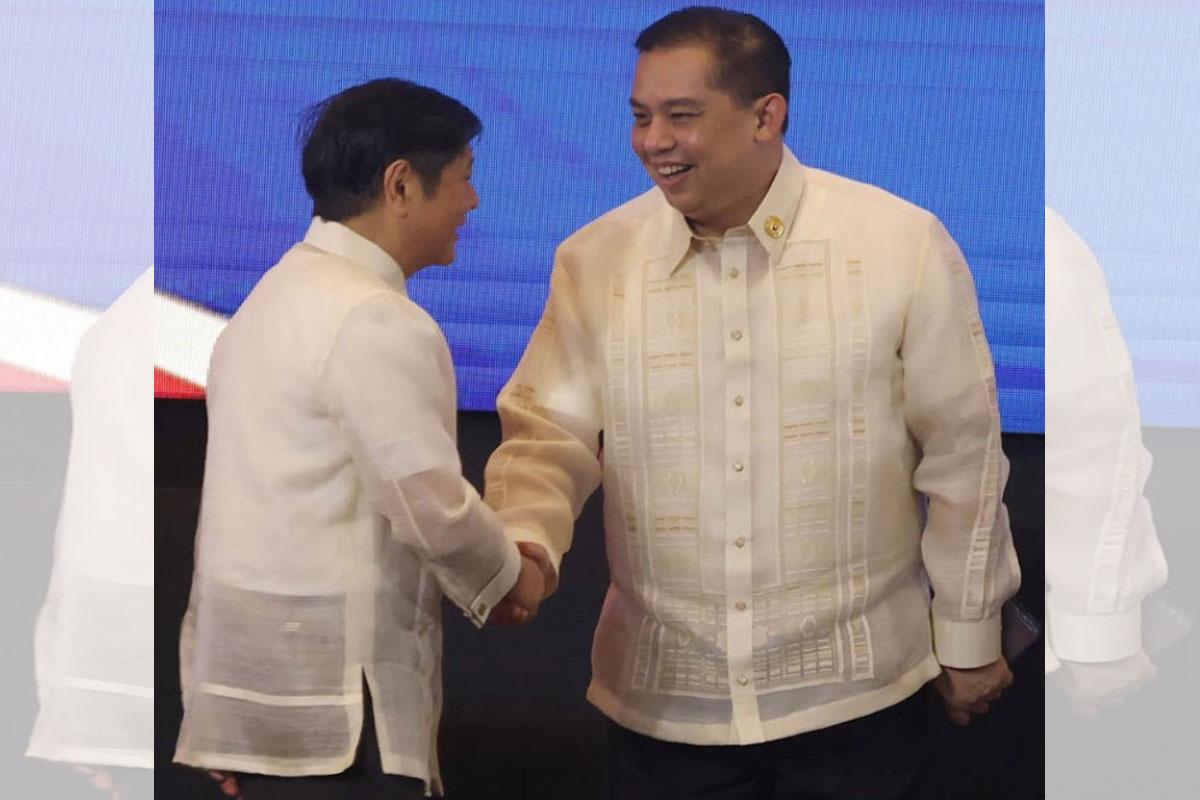 SHOW ALL
Calendar