TINGOG Party List Rep. Yedda Marie K. Romualdez: "The Speaker and I express our full support for this undertaking. It fills me with pride to be a part of an institution that values the welfare of its employees and ensures that they receive the best care and support when they need it the most."
Tingog gives PPV-23, flu shots to Makati folk
AS part of its selfless and compassionate service to the people, the Tingog Party-list group led by Rep. Yedda Marie K. Romualdez, chairperson of the House Committee on the Welfare of Children, on Tuesday morning administered free 100 pneumococcal polyvalent vaccines 23 (PPV-23) and 100 flu shots to 200 residents of Brgy. Southside in Makati City.
Jude Avorque Acidre, Tingog nominee and chief of staff of Rep. Romualdez, attended the event that coincided with the celebration of the 47th Founding Anniversary of Brgy. Southside.
Actress-singer Karla "Mamshie" Estrada, proud mother of actor and recording artist Daniel Padilla, is also a nominee of Tingog Party-list group.
During the event that Makati City Councilor Mabel Frias-Vitales, the chairperson of Brgy. Southside and president of the Liga ng mga Barangay in Makati City, and her team initiated, she thanked the Tingog party-list group for its commitment and assistance to keep her constituents healthy.
Acidre, the national president of Junior Chamber International (JCI) Philippine, explained that the vaccination drive in partnership with the Department of Health (DoH), is part of Tingog's continuing wellness program to fight pneumococcal infection and influenza virus, including the dreaded pneumonia in this time of coronavirus disease-19 (COVID) pandemic.
"Let's work together in reminding of vaccinations' importance to control and prevent pneumococcal infection like pneumonia and the contagious respiratory illness," Acidre said, lamenting that pneumonia prevails especially to the elders despite being preventable by vaccination.
"Let us be proactive in taking care of ourselves, especially elderly in the fight against pneumococcal infection and respiratory illness," Acidre stressed.
AUTHOR PROFILE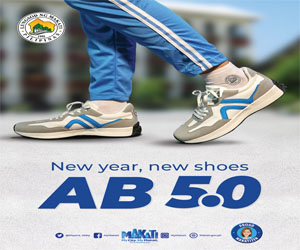 Nation
SHOW ALL
Calendar