Things We Just Learned About Other Countries This Week That Made Us Say 'Whoa'
Pierce Nahigyan
They say variety is the spice of life, and that old adage is particularly suited to international travel. Visiting a foreign country can fill one with anxiety or wonder, but there's no better way to appreciate the beautiful differences in our cultures.
There are some facts everybody knows about different countries: China has a great wall, India has monsoons, and the French enjoy wine and cheeses. However, there are a few facts about other countries that fly subtly under the radar. Did you know you can mail a letter to a tree in Germany? Did you know Italians require bidets in every bathroom? Did you know it's a very good time to be a teacher in Luxembourg?
Read on to discover some of the most intriguing facts about foreign countries, and vote up the ones that genuinely surprise you.
________________________________________
• Photo: Tilemahos Efthimiadis / Wikimedia Commons / CC BY 2.0
In Greece, Graves Are Leased For A Limited Time, Then The Bodies Are Exhumed
Land is a limited resource in Greece, where urban populations have been rising for 50 years. In order to save space, graves are generally leased instead of purchased. Once a lease is up, the remains are removed to allow another person to be buried in the same plot.
Once a body is exhumed from its grave (at the family's expense), it is either cremated or moved into a communal ossuary. However, the ossuary also incurs a rental fee, and if family members can't or won't pay the fee, their loved ones' remains are dumped into a mass grave.
According to the BBC, the term for most grave leases in Greece is three years, with the price increasing for additional years. As of 2011, it was still possible to purchase a grave plot, but Slate reports that it costs more than $200,000 to do so.
• Surprised?
• • • Photo: Armin von Werner / Wikimedia Commons / CC BY-SA 3.0
Germany Has The Only Tree With Its Own Mailing Address
According to the BBC, the Bridegroom's Oak – located in Germany's Dodauer Forest – is "the only tree in the world with its own mailing address." This has been the case since 1927, when the German postal service assigned the 500-year-old tree its own postcode and postman.
For the last century or so, people from six continents have been writing to the tree in hopes of finding their true love. It began as a German tradition inspired by a local love story, and has grown into a worldwide phenomenon.
Anyone is allowed to open the tree's mailbox, read the letters, and respond – and the tree is allegedly responsible for more than 100 marriages. One spokesman from Deutsche Post says the tree "receives about 1,000 letters a year."
• Surprised?
• • Photo: Holger.Ellgaard / Wikimedia Commons / CC BY-SA 3.0
Sweden Has More Islands Than Any Country In The World
Getting the exact number of Sweden's islands is difficult, as various sources quote figures between 221,000 and 268,000. However, the general consensus is that Sweden has more islands than any other nation.
The country's capital, Stockholm, is spread out across an archipelago of 14 islands linked by more than 50 bridges.
• Surprised?
• • Photo: Indiana jo / Wikimedia Commons / CC BY-SA 4.0
In The Event Of A Major Emergency, Some Japanese Vending Machines Dispense Free Beverages
As of 2019, there were just under 5 million vending machines in Japan, or one vending machine for every 23 Japanese residents.
As in America, Japanese vending machines dispense beverages and snacks, but that's just the tip of the vending iceberg. Some of the more unusual items one might purchase from these machines include live rhinoceros beetles, flying fish soup, pizza, heads of lettuce, canned bread, board games, and COVID testing kits.
Because Japan is prone to major earthquakes, some vending machines have been equipped to dispense free beverages when disaster strikes. As Inventor Spot explains:
Specially labeled vending machines equipped with battery backup are programmed to offer victims of natural disasters life-giving water and soft drinks at no charge. […] Following a mutually beneficial agreement between Japanese vending machine companies and local municipalities, specially marked beverage vending machines that dispense drinks for free have been set up in public areas
• Surprised?
• • Photo: Lazienka / Wikimedia Commons / CC BY-SA 3.0
Almost All Italian Bathrooms Have Bidets – Because It's The Law
If you've ever visited Italy, you might have noticed that most public and private bathrooms contain a bidet. This isn't just an aesthetic preference. Since 1975, the installation of a bidet in the bathroom is required by Italian law.
This plumbing fixture is now available in about 97% of all Italian bathrooms. Travel expert Lisa Condie believes the number is even higher. "I happen to believe 100% of Italian homes have a bidet, and 3% just didn't answer the survey," she wrote in 2014.
• Surprised?
• • Photo: Yoo Chung / Wikimedia Commons / CC BY-SA 3.0
Luxembourg Pays Its Teachers Very Well
Educators earn twice as much in Luxembourg as they do in the United States. According to Business Insider, the starting salary of a high school teacher – with zero experience – is equivalent to $70,000. A veteran elementary school teacher is paid $124,000 per year, while experienced high school teachers make $138,000.
Luxembourg can afford to pay its teachers so well because it is not only one of the wealthiest (and smallest) countries in the world, but also the wealthiest country in the European Union per capita.
• Surprised?
• • Photo: Alexander Svensson / Wikimedia Commons / CC BY 2.0
Portugal Decriminalized Drug Use In 2001
Portugal spent 40 years under the authoritarian regime of António Salazar, who banned not only illicit substances but also Coca-Cola. When the regime fell in the mid-1970s, the country was opened up – and drugs flooded in.
To deal with its growing substance crisis, Portugal decriminalized the possession and consumption of drugs in 2001. Controlled substances are still illegal, but those who consume them are offered chances of rehabilitation rather than immediate incarceration.
In the decades since, studies show "a drastic reduction in addicts." As the Guardian explains:
The opioid crisis soon stabilised, and the ensuing years saw dramatic drops in problematic drug use, HIV and hepatitis infection rates, overdose deaths, drug-related crime and incarceration rates.
HIV infection plummeted from an all-time high in 2000 of 104.2 new cases per million to 4.2 cases per million in 2015.
Substance use hasn't disappeared, but it is now much easier for people to seek help. Time reports that, between 1998 and 2011, "the number of people in drug treatment increased by over 60%; nearly three-quarters of them received opioid-substitution therapy."
• Surprised?
• • Photo: SeppVei / Wikimedia Commons / Public Domain
In Finland, PhD Graduates Wear A Ceremonial Sword And Hat
While American universities send their graduates into the world wearing gowns and square caps, Finland injects a bit more style into the proceedings. In the Finnish Conferment Ceremony, PhD graduates sport a doctoral sword and hat.
Why a sword and hat? Apart from looking fabulous, they symbolize academic virtues. According to the University of Oulu:
The doctor's hat is a symbol of liberty. Furthermore, it is a symbol of scholarship and freedom of research. The hat is round, because its wearer is supposed to answer questions clearly and naturally and not to split hairs. […] The Doctor's Sword is a symbol for the scientist's fight for what he or she, in rigorous research, has found to be good, right and true.
Men must have a "sturdy loop" sewn into their trousers to support the scabbard, whereas women "have to carry the sword in a manner suitable for their outfit because the material of the evening gowns cannot support the scabbard."
• Surprised?
• • Photo: Jeff Schmaltz, MODIS Land Rapid Response Team, NASA GSFC / Wikimedia Commons / Public Domain 
The UK's Weather Is So Variable Because It's Located Beneath 5 Different Air Masses
The island of Great Britain sits underneath five different air masses, which makes for extremely variable – and fast-changing – weather patterns. This is due to several factors, including its location on the globe, the fact that it's an island, and its placement between the Atlantic Ocean to the west and continental Europe to the east.
As the BBC explains, an air mass "is a large body of air that has similar temperature and moisture properties throughout." The UK receives wet, cold air from Greenland and the Arctic Sea; more wet and cold air from the Arctic; warm, moist air from the Atlantic; hot, dry air from North Africa; and seasonal hot and cold air from Europe.
The UK is also occasionally affected by the returning Polar Maritime, as well as a high-altitude jet stream of fast moving air.
• Surprised?
• • Photo: Davinci77 / Wikimedia Commons / CC BY-SA 3.0
South Africa Has Three Capital Cities
South Africa has three capital cities, and each one hosts a different part of its national government.
The executive branch is based in Pretoria, the legislative parliament is in Cape Town, and the Supreme Court of Appeal is located in Bloemfontein. It should be noted, however, that while Bloemfontein is considered the judicial capital of the country, the Supreme Court is only South Africa's second-highest court. Its first highest, the Constitutional Court, is in Johannesburg.
The reason for three capitals instead of one is due to complex cultural politics related to the country's history of colonialism and apartheid.
Surprised?
ranker.com
AUTHOR PROFILE
Mysterties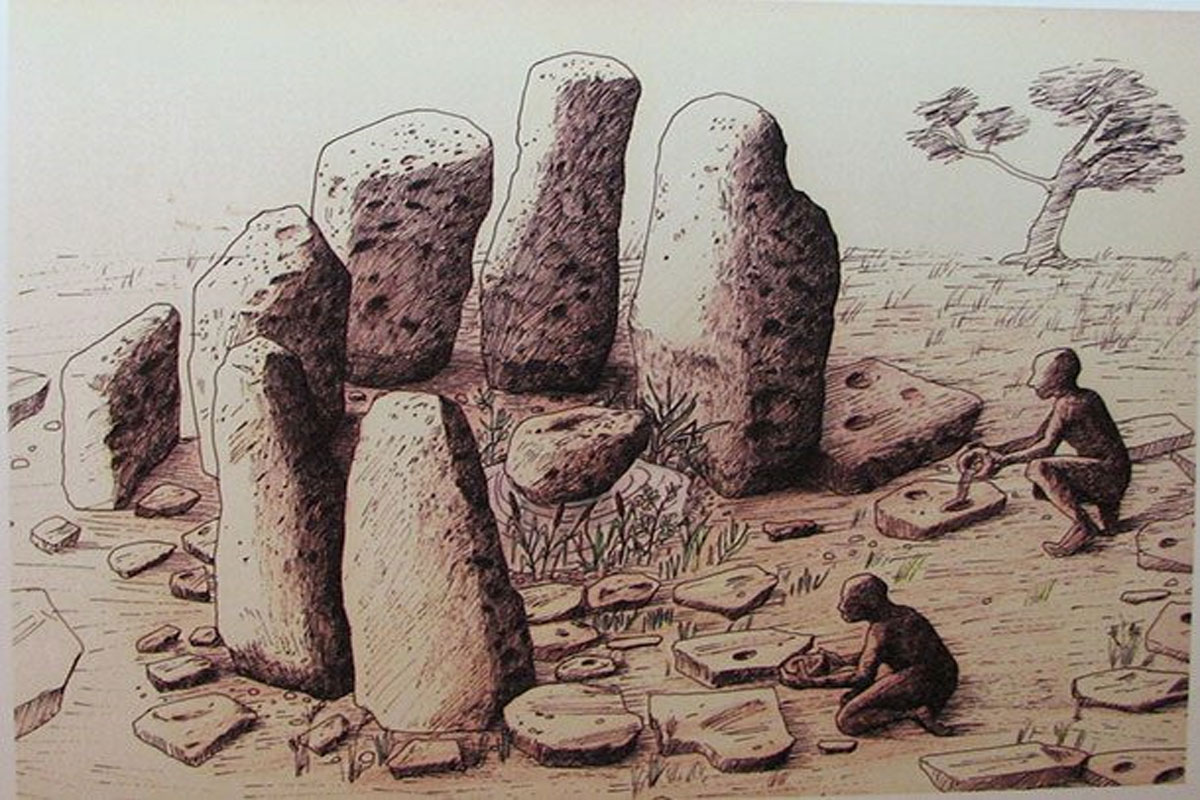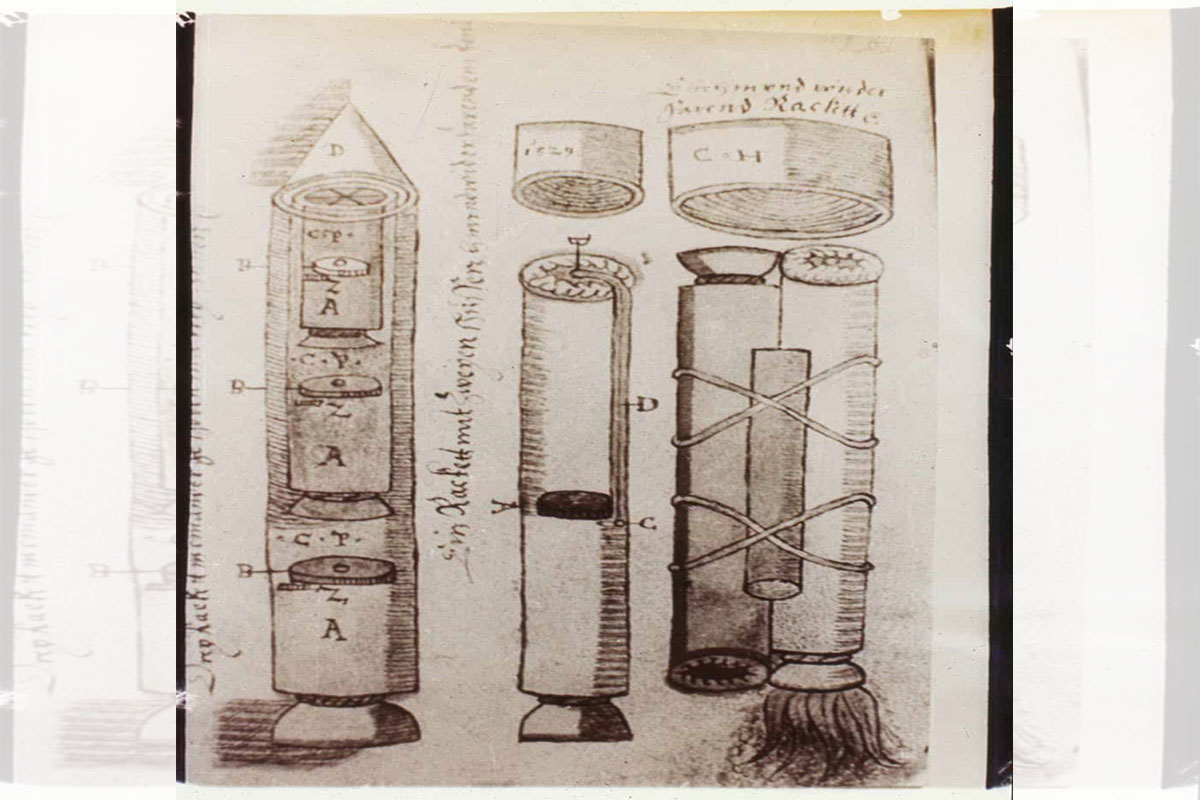 SHOW ALL
Calendar