The vicious cycle in plastic wastes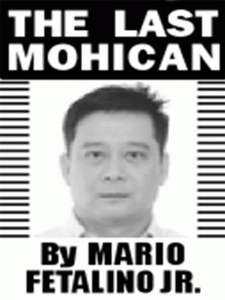 TULLAHAN River is one of the top Philippine rivers polluting the oceans with plastic wastes, according to a study published by scientific publication OurWorldinData.org.
Aside from Tullahan River, the study identified six other Philippine rivers namely Pasig River, Meycauayan River, Pampanga River, Libmanan river, Rio Grande de Mindanao and Agno river.
Our World in Data is a collaborative effort between researchers at the University of Oxford and UK-based non-profit, Global Change Data Lab.
The report is sad but it's welcomed by San Miguel Corporation because it gives the conglomerate's efforts in rehabilitating Tullahan river a greater sense of urgency and importance.
SMC marked a successful first year in its P1-billion initiative to revive the Tullahan-Tinajeros River System, with cleanup output breaching the 300,000-metric ton level to date.
The continuous silt and solid waste extraction from the tributary is also seen to prevent major flooding in the cities of Navotas, Malabon, and Valenzuela during rainy season.
Despite pandemic limitations, there has been no let-up in the company's river cleanup operations and is now geared towards deepening and widening parts of the river to complement government's flood mitigation measures.
The project is part of SMC's sustainability initiatives and in support of the Department of Environment and Natural Resources' Manila Bay Rehabilitation project.
Ang said they have been successful so far mainly because of the guidance of the DENR and the Department of Public Works and Highways (DPWH), as well as the support of our local governments and other stakeholders.
As of June 28, a total of 301,695 metric tons of silt and solid waste have been removed from the first 11.5-kilometer section of the river from Manila Bay in Navotas to Potrero in Malabon and Valenzuela cities. For this section, the target dredging output is 1 million metric tons.
Meanwhile, SMC is also working with DENR and DPWH to finalize the permits and dredging plans needed to commence the five-year program to dredge the 27-kilometer Pasig River.
The Pasig River program, which was launched recently to support the government's earlier efforts to revive the river, aims to extract 50,000 metric tons of solid waste monthly or 600,000 metric tons annually.
Given the enormity of the task, SMC has since doubled its original budget for the project of P1 billion to P2 billion.
Ang revealed that aside from similar equipment used in the Tullahan river dredging, the company has invested in special equipment for the Pasig river.
These include a cutter suction dredger; large, 800-metric ton hopper barges, 45-ton backhoes on a special barge, and a weed harvester to remove any floating garbage and water hyacinths.
SMC is really exerting a lot of effort to save our rivers from plastic wastes. But they are still everywhere in Metro Manila because millions of its residents remain patrons of plastic materials, proper disposal of which when they become junk is still a serious challenge for many among us.
When it rains, all these plastic wastes find their way to rivers in Metro Manila. Therefore, if the source of these plastic wastes are not addressed, SMC might be cleaning up our rivers for eternity.
But Ang is proven to be a warrior for change, innovation and progress.
His passion to create a better tomorrow for Filipinos is turning SMC into a beacon of hope and resiliency among many Filipinos, particularly those who appreciated the company's humanitarian programs amid the pandemic.
Maybe such passion is what we need to break the vicious cycle in plastic wastes.
**
For comments, please call or text 09569012811 or emaillastmohican2004@yahoo.com
AUTHOR PROFILE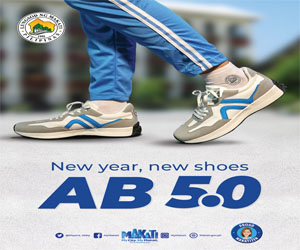 Opinion
SHOW ALL
Calendar