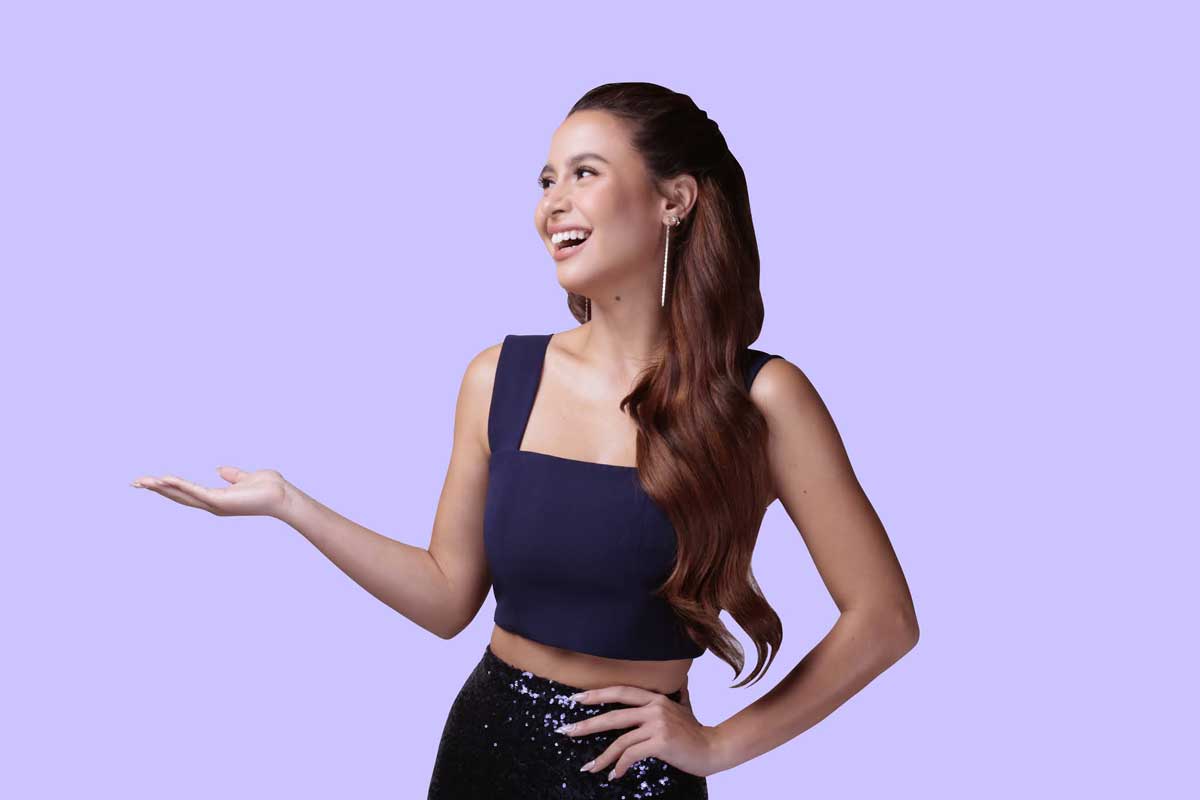 Yassi Pressman
The true reason why Yassi left Coco's show
YASSI Pressman left "Ang Probinsyano" after almost five years and she's now hosting "Rolling In It Philippines", a luck-based game show that started in the U.K. and now popular worldwide. Contestants will have the chance to play with their favorite stars and they can win up to P2 million.
This is another winning collaboration with TV5, Cignal TV and Viva Entertainment, replacing the song competition "Born to Be a Star Season 2" where Jeramaeh Trangia won the grand prize. This is the third game show of Viva on Cignal-TV5 along with "The Wall" hosted by Billy Crawford and "1000 Heartbears" hosted by Xian Lim. How did Yassi prepare as host of "Rolling In It Philippines"?
"It's really something new for me as I've never been a game show host and now, I'm all alone as host, so the pressure is all on me," she says at the zoom presscon. "To prepare, I also watched past episodes of the UK show and we had plenty of rehearsals to prepare me. I always read the script thoroughly and Director Bobet Vidanes told me that I have to memorize all the mechanics. I also asked advice from Robi Domingo who's a good host, and he gave me a lot of pointers."
As host, she gets affected by the contestants. "It's really very exciting and I want all the contestants to win. I am moved by their personal stories. All of them have valid reasons why they join the game and where and how they will use the money if they'd win so, kung pwede lang, lahat sila swertihin at manalo."
How did she get the job? "They just called me if I want to be a host and I'm very excited so I accepted it. I really want to thank 'RoIIing In It UK', Viva, Cignal and TV5 for trusting me. It's an honor to be the host of such a spectacular show. It's a big challenge for me, but more than anything else, excited na akong mapanood ang contestants and all the viewers. You just have to deal with the opportunities that come your way. Sobrang nadadala ang emotions kaya nawawala ang boses ko."
During the zoom presscon, Yassi gave a virtual tour of their fabulous electronic set with a giant cash board, plus gold and silver coins that determine what amount the contestant would win. They showed a sample round with the presscon host DJ Chacha as the contestant who had to be coached to be able to answer the questions Yassi asked to her. She won P760,000. It looks like a truly very thrilling game show.
Who are the celebrities that Yassi would love to be a guest in the show? "Siyempre, I'd love to have my 'Probinsyano' family para mag-guest as contestants. But Coco Martin has a lock in taping now na mahabang-mahaba, so maybe after they've done it na."
Why did she leave "Probinsyano"? "Because of schedules. Mahirap na rin ituloy ang lock in taping, but I'm very thankful to Dreamscape and to Coco Martin for my role as Alyanna because the exposure really had such a big impact on my career. I was so surprised when they called me and gave me the leading lady role. I also want to thank Coco for giving my character a very good exit."
"Rolling In It Philippines" premieres on June 5 at 7PM. Catch-up episodes will also air on Sari Sari every Sunday, 8PM, starting June 6, available on Cignal TV CH. 3 and SatLite CH. 30. It can also be watched Live and On-demand via Cignal Play App. Download for FREE for Android and iOS users.
Daphne's new show demonstrates Filipino resiliency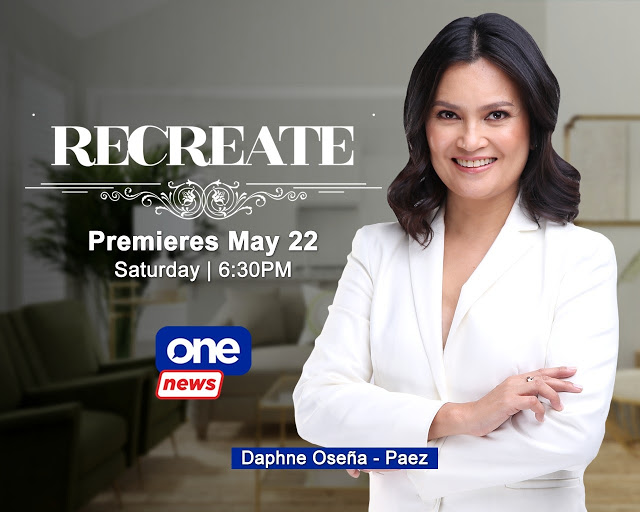 DAPHNE Osena Paez started her career with ABS-CBN as a broadcaster in 1996 covering the presidential beat. She then became the weather girl for "The World Tonight" and also branched out into hosting like lifestyle show "F!", "Guide to Urban Living" and "Proudly Filipina". Now, the UNICEF Goodwill Ambassador has a new show on One News Channel (Cignal TV), "Recreate", that premiered last May 22. A lifestyle-oriented public affairs show, it features artists from different fields as well as creative structures and spaces.
"'Recreate' aims to show how master innovators are able to persevere in their work despite the challenging circumstances brought on by the global health crisis," says Daphne. "The pandemic has definitely impacted our lives. We've all been affected and transformed somehow. I'm looking forward to telling the stories of how some artists, creators, and thinkers have used their talents and interests to adapt to the current and future situation."
Why did she choose 'Recreate' as its title? "We called the show 'Recreate' to capture the spirit of the creativity that drives people, communities, and places to adapt to change. I'm very excited about this new show as it demonstrates how strong, creative and resilient we are as a people."
The first episode revolved around a family of artisans from the furniture industry and how they were able to continue coming up with astonishingly carved pieces. Based in Betis, Pampanga, the family is known for their carpentry and wood carvings, and are also expanding their services while being faithful to the work they were originally known for.
For its second episode, "Recreate" will also feature the comeback of a once grandiose national theater, which will be opening its doors in the near future, welcoming and adapting to the changes of the new era, as well. The show will be the first TV program to have an in-depth tour and feature of the said national theater, which is the Metropolitan Theatre.
"Viewers can also expect to see success stories of other interesting personalities in the next episodes." adds Daphne. "In the lineup are the stories of a multi-awarded architect known for designing luxurious homes in upscale communities in the Philippines, a director who mounted a hit web-series shot purely from the actors' homes; a licensed environmental planner and landscape architect that promotes parks and open spaces; among other stories. 'Recreate' will inspire viewers and will be an avenue to show that these artisans can inspire people to be as creative as they want to be even during the pandemic."
As "Recreate" will show, embracing change is the way to move forward in the new normal. Join Daphne Oseña-Paez as she breathes life into the inspiring stories of local artists. Be a witness to how works of art could serve as powerful reminders of the beautiful possibilities the world can still experience on Recreate. It airs every Saturday at 6:30PM exclusively on One News Channel (Cignal TV CH 250 HD and CH 8 SD).
AUTHOR PROFILE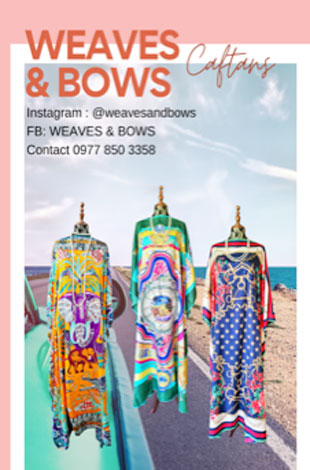 Showbiz
SHOW ALL
Calendar