The thing called Presidential Prerogative, addressing red tape in PNP promotion
I'M referring to the prerogative of the sitting President, the Commander-in-Chief to appoint or promote a deserving person to a key post in the government, the Armed Forces, the Philippine National Police and any other law enforcement agencies in the country.
There is no question on that presidential power, that 'promotion' is really a prerogative of the appointing authority. In reality, it is the reason why some who really worked hard in the past to prove their worth when they were given the chance to occupy positions of major responsibility in the government have been promoted ahead of others.
However, many police officials have told me there is also a major need for concerned government agencies including the National Police Commission and the Civil Service Commission to fully comply with Republic Act 11032 or the Ease of Doing Business and Efficient Government Service Delivery Act of 2018.
RA 11032 aimed to streamline the current systems and procedures of government service and is actually a landmark law of the former Duterte administration. It likewise created the Anti-Red Tape Authority or ARTA which is mandated to administer and implement the said law and its implementing rules and regulations and most importantly, to monitor and ensure compliance with the national police on anti-red tape and ease of doing business in the country.
Top DILG and CSC officials may not be fully aware of it but the promotion papers of a number of senior PNP officials have been delayed since their appointment to key police positions last August. It means that over the past four months, the promotion papers of these deserving officials failed to make their way to Malacañan Palace since they were not endorsed by the two bodies.
This actually have been a source of gripes in the organization which is PBBM's main muscle in keeping peace and order to ensure vital economic growth in the next five years and six months. Speaking of a proposed bill seeking to amend a months-old law which mandated fix tours of duty for key officers of the AFP, I also call on our lawmakers to revisit RA 8551or the PNP Reform and Reorganization Act of 1998.
House Bill No 6482 which was co-authored by Speaker Ferdinand Martin Romualdez, Iloilo 5th District Representative Raul Tupas, Negros Oriental 6th District Rep. Mercedes Alvarez, Zamboanga 1st District Rep. Divina Grace Yu and Patrol party-list Rep. Jorge Busos, was approved at the House plenary floor on 2nd reading last Tuesday without any objections or amendments.
It was filed less than eight months after former President Duterte signed RA 11709 into law last April 13, ending a "revolving door" policy that gave rise to military chiefs serving for only a few months before mandatory retirement
The lawmakers behind the bill said that since the passage of RA 11709 in April, officers and enlisted personnel of the AFP raised "a significant number of proposals and recommendations" on the law "to make it more responsive to the needs, peculiar situation, organizational culture and human resource development" of the AFP.
Among the changes which House Bill 6482 seeks to implement is limiting the fixed three-year term to just four officers – the AFP chief, and as well as commanding generals of the Army, Navy, and Air Force.
Under RA 11709, the three-year fixed term rule also covered the vice chief of staff, deputy chief of staff, unified command commanders, and the inspector general. If passed, HB 6482 will instead allow "lateral movement" for officers holding these posts.
The bill also seeks to restore a rule that except for the chief of staff, no officer with less than six months of active service before retirement can be appointed to key posts, or promoted to the rank of brigadier general or commodore, or higher.
The measure also seeks to allow the defense secretary to determine, in consultation with the AFP, the number of officers "in each grade and in each major, technical or administrative service and implement the gradual increase or decrease in the number of officers in each officer rank based on the mission requirement, capabilities, scope of responsibility, technical nature of the position and task."
It also seeks to lengthen the tenure of troops holding the positions of captain, major, and lieutenant colonel, as well as increase the maximum tenure-in-grade for officers with the rank of colonel.
In addition, the proposed measure sets the compulsory age of retirement of high ranking officers to the following: Officers with the rank of brigadier general or commodore: 57; Officers with the rank of major general or rear admiral: 58; and Officers with the rank of lieutenant general or vice admiral: 59.
With that Bill in progress, I hope Congress would also 're-study, re-think' RA 8551 which amended certain provision of RA 6975 which established the PNP under a reorganized Department of Interior and Local Government.
RA 8551 says that 'except for the Chief, PNP, no PNP member who has less than one (1) year of service before reaching the compulsory retirement age shall be promoted to a higher rank or appointed to any other position.
Prior to that, RA 6975 ruled 'that in no case shall any officer who has retired or is retirable within six (6) months from his compulsory retirement age be appointed as Chief of the PNP. However, that policy has not been followed due to the so-called 'presidential prerogative.'
During the former Macapagal-Arroyo administration, a police general named Edgar Aglipay was appointed as Chief,PNP when he has less than three months in service and was even given an extended term by PGMA.
During the previous PRRD administration, we saw Gen Pikoy Cascolan being named as PNP chief for two-months only followed in succession by Generals Debold Sinas, Gilor Eleazar and Dionards Carlos who each became the PNP chief for barely six months only.
Under its 'Attrition System,' RA 8551 says that the maximum tenure of a Chief,PNP, his Deputy and Director of Staff Services must be four years while Regional Directors have six years followed by Provincial/City Directors with nine years.
The said law says that unless earlier separated, retired or promoted to a higher position in accordance with the PNP Staffing Pattern, police officers holding the above-mentioned positions shall be compulsorily retired at the maximum tenure in position herein prescribed, or at age fifty-six (56), whichever is earlier.
Section 26 of RA 8551 also says something on 'Attrition by Relief." " A PNP uniformed personnel who has been relieved for just cause and has not been given an assignment within two (2) years after such relief shall be retired or separated.
Section 27 or 'Attrition by Demotion in Position or Rank' says that "any PNP personnel, civilian or uniformed, who is relieved and assigned to a position lower than what is established for his or her grade in the PNP staffing pattern and who shall not be assigned to a position commensurate to his or her grade within eighteen (18) months after such demotion in position shall be retired or separated.
Section 28 or 'Attrition by Non-promotion' says that "any PNP personnel who has not been promoted for a continuous period of ten (10) years shall be retired or separated" while Section 29 or 'Attrition by Other Means' says that that "a PNP member or officer with at least five (5) years of accumulated active service shall be separated based on any of the following factors:
(1)inefficiency based on poor performance during the last two (2) successive annual rating periods; b) inefficiency based on poor performance for three (3) cumulative annual rating periods ;c) physical and/or mental incapacity to perform police functions and duties; or d) failure to pass the required entrance examinations twice and/or finish the required career courses except for justifiable reasons.
Section 32 or "Promotion by Virtue of Position" meanwhile says that "any PNP personnel designated to any key position whose rank is lower than that which is required for such position shall, after six (6) months of occupying the same, be entitled to a rank adjustment corresponding to the position.
Provided, That the personnel shall not be reassigned to a position calling for a higher rank until after two (2) years from the date of such rank adjustment: Provided, further, That any personnel designated to the position who does not possess the established minimum qualifications therefor shall occupy the same temporarily for not more than six (6) months without reappointment or extension.
These are the things that should be re-studied to be fair to everybody who have worked well to qualify for promotion to the next higher rank, specifically those who have preformed credibly while in the service for 30 years or more.
AUTHOR PROFILE
Opinion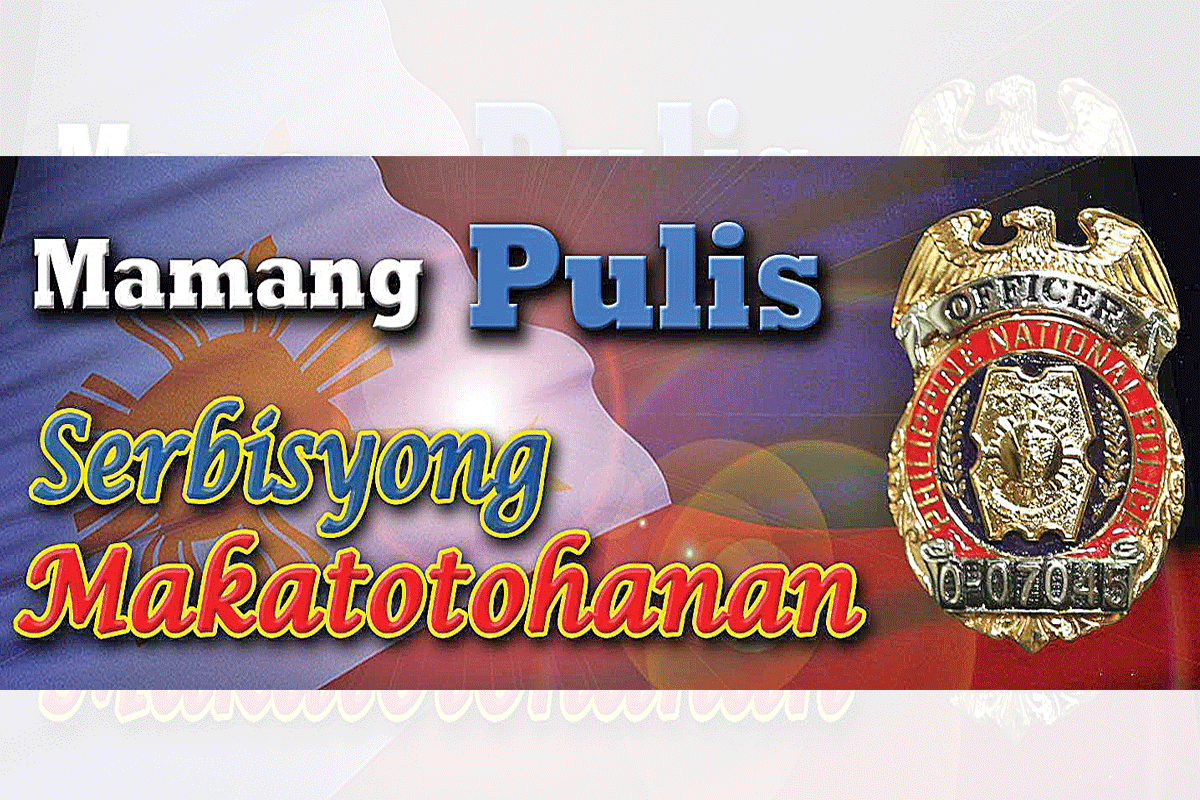 SHOW ALL
Calendar