The Filipino in times of crisis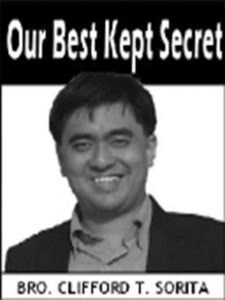 FLANDERS Investment and Trade in its economic outlook of the Philippines notes that the Philippine Gross Domestic Product (GDP) shrank by 4.2% in the first quarter of 2021 extending the recession to five straight quarters as the pandemic dragged on making it the longest recession since the Marcos era. The Philippines' pandemic lockdown described as one of the longest affected 75% of the economy. In 2020, full-year GDP contracted 9.6%. The reimposition of the strict community quarantine (ECQ) in the National Capital Region (NCR) and major economic hubs in the second quarter of 2021 due to the spike in COVID-19 cases impacted on the economic recovery.
Still marred by our current health crisis as of the 2nd quarter 2021, unemployment rate stood at 7.7% while underemployment at 12.3%. Private consumption, which makes up roughly 70% of the Philippine economy, has remained muted as public transportation continues to operate on a limited capacity. Policy interventions to stabilize commodity prices have begun to take effect as headline inflation decelerated in June 2021 with headline inflation rate slowed down to 4.1 %. This is the lowest inflation rate recorded since December 2020. Food inflation remained at 4.9 % in June 2021 with the spike in pork prices resulting from the African Swine Fever (ASF) outbreak that significantly reduced domestic pork production. So, who is the Filipino in these times of crisis?
The FILIPINO is a PERSON OF FAITH. Our religiosity and prayerful disposition have allowed us to always hope for best. As an Easter people our faith tell us that for every Good Friday there will always be an Easter Sunday … that for every passion, suffering and death there will always be a resurrection. In moments of calamity the Filipino would readily resort to prayer because he or she knows that God will never abandon the cry of his children.
The FILIPINO is a BEING FOR OTHERS (Bayanihan). Despite our differences of social and political ideologies, the Filipino in times of crisis would never hesitate to lend a compatriot a helping hand. Our "bayanihan spirit" propels our communities and social networks to mobilize in assistance to others. And in moments of extreme hardship a fellow national is not just a distant stranger but someone we call a "kapanalig", "kapuso" or a "kapamilya" that needs our support. Moments of Crisis brings out the best in us, the bayanihan spirit becomes our antidote to the selfishness of our "kanya-kanya" and "crab" mentalities which from time to time characterizes our daily social encounters.
The FILIPINO is a PERSON OF HUMOR. When faced with the prospect of quandary the Filipino would always look at the brighter side of life. The beauty of our culture is that laughter has become an essential ingredient of our problematic life. It is our way of venting our frustrations so we don't explode. That is why despite our worries and tribulations we would always manage to grin and be optimistic about it. In diverting our attention towards the positive aspects of our experiences, we channel the positive energy in us to look at a crisis situation as a moment of resilience and not as a moment of failure which gives us the temperament to smile.
The FILIPINO is a PERSON OF RETAIL (Tingi Mentality). "Pag-maiksi ang kumot, ang Pinoy marunong mamuluktot". When in a calamity situation the Filipino spends only within his or her means. He or she does this by purchasing only in retail the items he or she needs. And the delicate balance between NEEDS and WANTS is strictly adhered to in the use of one's meager resources. "Para maka-tawid sa mga alalahanin ng araw, ang Pinoy bumibili o gumagamit lamang ng mga sangkap o kagamitan ayon sa kanyang pangangailangan." In stretching one's budget the Filipino seldom buys in bulk or in excess in order to accommodate the other essential items in his or her budget.
The FILIPINO is a PERSON OF INGENUITY (Madiskarte). Necessity is the mother of all inventions. A Filipino's resourcefulness and inventiveness to cope with his financial woes can never be undermined. Give him a can of sardines and you will be amazed to discover the one thousand and one ways he or she could cook recipes using only the same sardines you have provided him. You would likewise be surprised to know how a penniless Filipino would devise money making schemes just to earn a decent living. In a past article, I even mentioned a Filipino Inventor who tried creating a fuel enhancement concoction that could trim down the consumption of gasoline thus reducing the cost in one's transportation/traveling expenses.
Times are definitely so hard on all of us. And, our recent experience of typhoon Ondoy has greatly exacerbated the situation. But the values and the innate skills we possess as a people and as a nation can help us surmount all these concerns. All we need to do is to believe in ourselves. Frustration and Hopelessness seems to characterize our day-to-day social, political and economic lives. Our capacity to sustain a decent living seems to slowly fade into darkness. But a dose of "patriotic idealism" and "faith" seems to boost our ability to survive each and every obstacle. As a single individual amid the chaos of all our anxieties we would seem to drown in despair but as a nation united in Faith and in Fire, we will come out victorious in the end!
————————oOo——————————
For any personal comments or suggestions, you may call 0917-4805585 or email me at csorita@yahoo.com.
AUTHOR PROFILE
Opinion
SHOW ALL
Calendar