 Teves suspended again
THE House of Representatives suspended anew Negros Oriental Rep. Arnolfo Teves Jr. for another 60 days and was stripped off with all his committee memberships.
The House Committee on Ethics and Privileges recommended the suspension in the plenary session and 285 members agreed to it.
Teves is the vice chairperson of the Committee on gGmes and Amusements and a member of the Committees on Legislative Franchises and Nuclear Energy.
Despite the repeated appeal of some leaders, Teves continued to refuse going back to the Philippines to face the cases filed against him in connection with the killing of Negros Oriental Gov. Roel Degamo.
Reports said that Teves is seeking political asylum in Timor-Leste but was denied.
His continued absence resulted to failure to perform his duties as House member under Section 7, Rule Il, and violated the Code of Conduct, as set forth in Section 142 (a) and (b), Rule XX of the Rules of the House of Representatives.
Teves actions and all its consequences have compromised the integrity of the House of Representatives and constitute disorderly behavior warranting disciplinary action.
The committee report explained that the 60-day suspension is for violation of Sections 142 (a) and (b) of the Rules of the House of Representatives and for disorderly behavior. Consequently, all his rights and privileges as a member of the House of Representatives covering the said period are likewise suspended.
Senior Deputy Speaker Aurelio "Dong" Gonzales Jr. and the Rizal Rep. Michael John Duavit appealed to their colleague to come home. Duavit and Teves are party mates in the Nationalist Peoples Coalition.
Meanwhile, Speaker Ferdinand Martin Romualdez has been designated as legislative caretaker of the district from May 31 to July 30, 2023.
In a separate statement, Romualdez said he has nothing personal against Teves and reminded him that even lawmakers can't be above the law.
"Hindi natin papayagan na sirain ninuman ang integridad ng Kongreso. Walang personalan dito. Ginagawa lamang natin ang sinumpaan nating tungkulin at pangako sa sambayanan," Romualdez emphasized in his speech before the sine die adjournment.
The Speaker also reminded that as congressmen, they are all duty-bound to comply with their Code of Conduct and adhere to the spirit and the letter of the Rules of the House and the Rules of the Committees.
TEVES STILL IN TIMOR-LESTE — REMULLA
Teves remains in Timor-Leste as he appeals the denial of his plea for asylum with the Local Supreme Court, Justice Secretary Jesus Crispin Remulla yesterday revealed.
Teves recently received a rejection of his political asylum application from the Ministry of Interior of Timor-Leste.
The Negros solon consistently denied any connection to the killing of Degamo and nine others and said he will return to the Philippines once his personal safety concerns are adequately addressed.
"He is preparing to depart Timor-Leste as his visa was extended due to his asylum petition, which is currently being reviewed by the Supreme Court of Timor-Leste," Remulla said.
Remulla also disclosed that Teves had arrived in Timor-Leste via a private jet from Singapore, and was accompanied by 13 individuals, including his wife.
"One of the individuals we are investigating is currently with him. This person is a suspect in the case and is accompanying Mr. Teves in Timor-Leste. We suspect that he plays a significant role in the terrorist organization they are involved with," Remulla added.
CRISIS CONTROL
Remulla revealed that "a significant amount of money is circulating from Mr. Teves' side" and suggested that Teves may have hired "spin doctors" to handle the crisis situation on his behalf.
"We are dealing with suspects who have committed a crime, but we cannot determine the exact nature of the crime. We are not making any specific allegations, but it appears that these stories are being fabricated by spin doctors or consultants whom they have employed," Remulla explained.
Remulla has requested the Anti-Terrorism Council (ATC) to designate Teves as a terrorist and establish a technical working group to investigate the matter and propose appropriate actions. By Jester Manalastas and Hector Lawas
AUTHOR PROFILE
Provincial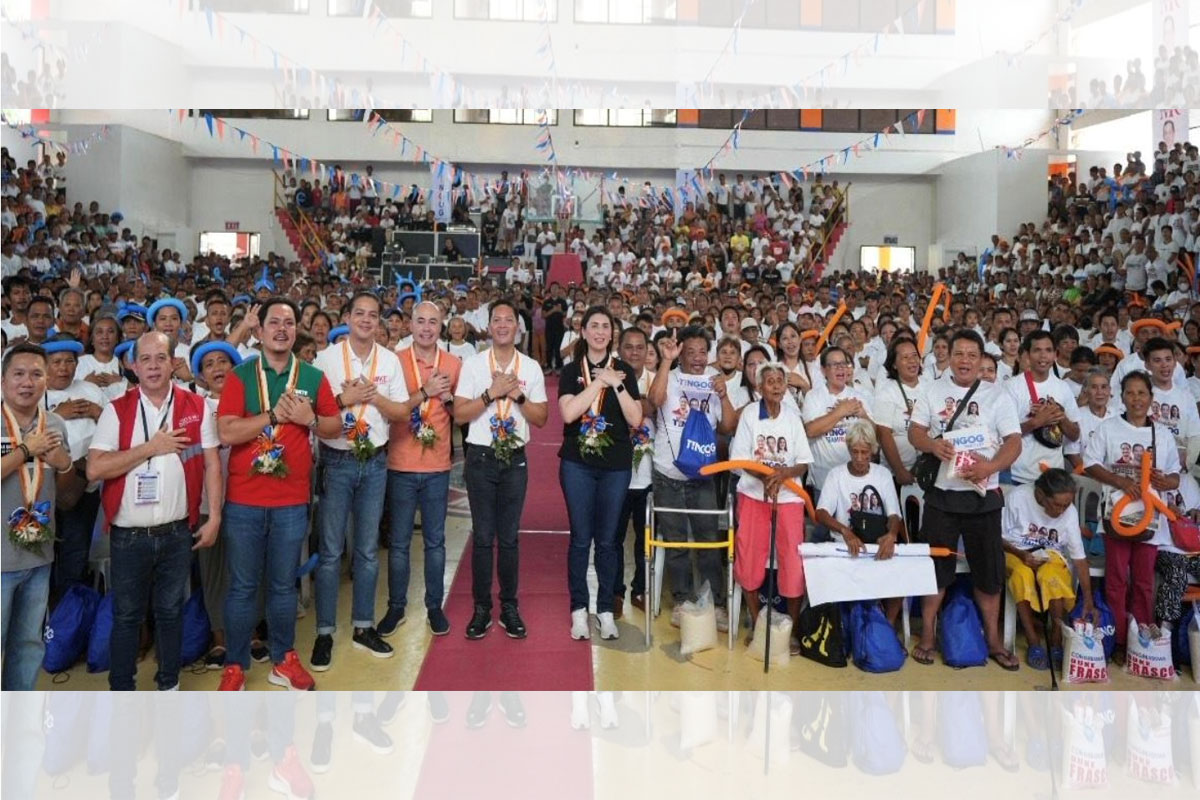 SHOW ALL
Calendar