Terror tag exposes NDF as CPP minion — DILG
THE Department of the Interior and Local Government (DILG) welcomed the issuance of Anti-Terrorism Council Resolution No. 21 designating the National Democratic Front (NDF) of the Philippines as a terrorist organization similar to the Communist Party of the Philippines (CPP) and its armed component, the New People's Army (NPA) which were likewise designated last year.
In its Resolution, the ATC found compelling and sufficient evidence to designate the NDF as a terrorist organization for violating the provisions of Republic Act 11479 or the Anti-Terrorism Act (ATA) of 2020, specifically: conspiracy to commit terrorism, recruitment to and membership in a terrorist organization, and providing material support to terrorists.
According to the DILG, "for the longest time, past administrations and even government agencies had been made to believe the false narrative of the enemies of the state that the NDF is a separate entity from the CPP-NPA that can represent and influence them to follow the path towards peace."
"With ATC's designation of NDF as a terrorist organization, the lies and deceit of the NDF have come to light. The designation exposes the NDF for what it actually is – an integral part and minion of the CPP — which has been working under its command and leadership to ultimately seize power from the government, through armed struggle and other means, in order to overthrow the government and establish a communist and repressive state in our country," the DILG added.
"Like a wolf in sheep's clothing, the NDF has long been posturing as a legal, above ground organization that had engaged with the government during peace talks while discreetly colluding with the CPP-NPA and other underground mass organizations to sabotage the peace talks from within, plotting to overthrow the Philippine government, and supporting the CPP-NPA's failed "people's democratic revolution," added the DILG.
The DILG statement added that "the issuance of ATC Resolution No. 21 means that the masquerade is over. With the designation and the subsequent freeze order against their properties, funds, and other accounts by the Anti-Money Laundering Council (AMLC), they will now be deprived of financial and logistical support and resources that they can use to finance terrorism, recruit and consolidate their ranks, and launch attacks against the government. Support and financial assistance from institutions and even foreign governments whom they have been duping for many years will also be severed as said groups may now be prosecuted under the Terrorism Financing Prevention and Suppression Act of 2012 for supporting a terrorist organization."
"The designation is a significant victory for the national government, local government units (LGUs), civil society, private sector, and other stakeholders who compose the National Task Force to End Local Communist Armed Conflict (NTF-ELCAC) and have worked together in the whole-of-nation strategy to end the more than five decades of Communist terrorism in the country," according to the DILG.
As a key member of the NTF-ELCAC, the DILG committed to continue to play an active role in this effort "with the support of our attached agencies, LGUs, and the entire Filipino people."
AUTHOR PROFILE
Provincial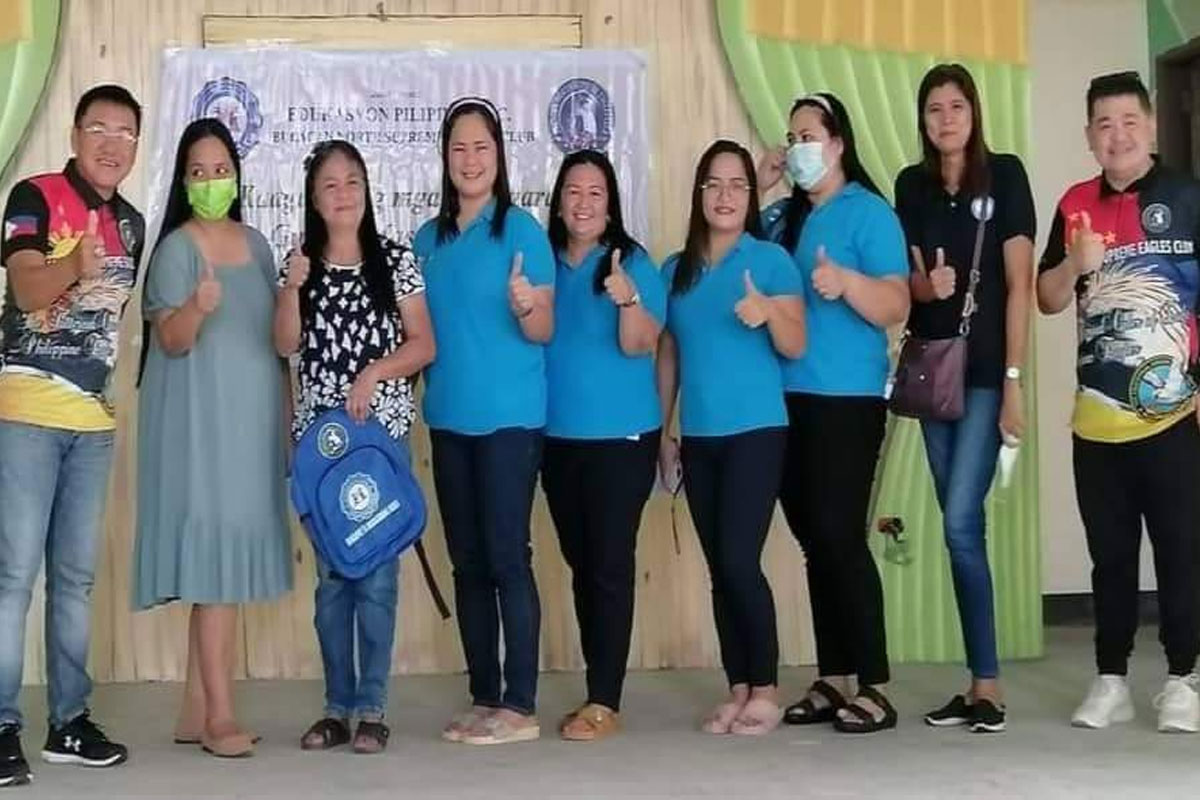 SHOW ALL
Calendar