Tagle to transform Abucay into 'Smart City'
ABUCAY, Bataan – In his bid to turn this once sleepy town around, newly-elected Mayor Robin C. Tagle is bent on turning Abucay into what he called "Smart town", making Abucay a "town like no other."
Talking with this writer, Mayor Tagle said that he had a lot of programs aimed at improving the living condition of Abukeños by creating jobs and inviting investors to pour in their investment in this town which has been "left behind" in terms of economic development.
Among the multi-national companies that signified their intention to invest here is the Grun Architekten, headed by its Chairman Arch. Garry Carl S. Froa, a Tokyo-based international company.
After a series of meetings, Chairman Froa was invited to "pour" in their investment in Abucay and other parts of Bataan. This writer has later introduced Froa to Mayor Tagle and discussed a lot of investments to be put up by the Grun Architekten here.
In fact, Grun Architekten's top brass, including Edita D. Froa, a Japanese-Filipina who is the vice president of Garnet International Corp., based in Tokyo, and engineering consultant Joel Esparrago, had been able to visit the proposed sites in Bataan where they are mulling over putting up various industrial and commercial establishments, particularly in Abucay and Bagac towns.
Mayor Tagle appreciated the Grun top brass for their trust in investing in his town.
Claiming he wants to introduce various innovations and economic programs in Abucay, Mayor Tagle also said they are bent on installing solar panels in the newly-constructed municipality, public market, and others.
"We cannot only save payment from electricity but also, on our estimate, we can also sell power once these are implemented," Mayor Tagle pointed out.
Meanwhile, newly-elected Governor Joet S. Garcia said that among the government facilities to be fixed with solar panels are the sprawling provincial capitol itself, Dinalupihan Civic Center, Dinalupihan Public Market, Bataan National High School (BNHS), and Mariveles National High School (MNHS) to "prevent the continued usage of fossil fuels and push for using of renewable energy to protect our environment" under the Public-Private Partnership (PPP) scheme.
In the overall objectives of the provincial government to prevent the adverse effects of worsening climate change, the local government tapped Citicore Power Inc., the original proponent status (OPS), in response to their earlier proposal to use solar energy according to the governor.
AUTHOR PROFILE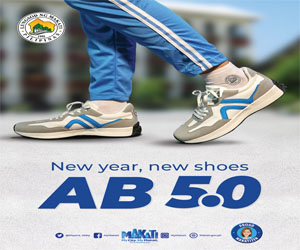 Nation
SHOW ALL
Calendar