Speaker Romualdez confident PH economy to remain vibrant
SPEAKER Ferdinand Martin G. Romualdez on Wednesday expressed confidence the country's economy would remain vibrant despite the expected global slowdown, citing initiatives under the administration of President Ferdinand R. Marcos, Jr. to boost our country's advantage as a lucrative hub for foreign investments.
In his message during the Forum on Legislative Reforms in the Philippine Capital Market at the Philippine Stock Exchange in Bonifacio Global City, Romualdez also noted the progress made in introducing financial and tax reforms further bolstering our country's attractiveness to foreign investors.
"While factors such as the global economic slowdown and external environments have posed challenges, the resilience and adaptability of our economy persist. For context, our growth this year is anticipated to surpass that of nations like Indonesia, Vietnam, and Malaysia," Romualdez said.
Romualdez, leader of the 300-plus strong House of Representatives, said that while the World Bank recently trimmed our GDP growth projection due to persistent inflation and global headwinds, the revised 5.6% growth remains commendable.
"The World Bank has recently projected the Philippines to be the fastest-growing economy in Southeast Asia this year," Romualdez pointed out, adding that by 2025 the World Bank forecasts our GDP growth to average 5.7%, buttressed by domestic demand and declining inflation.
"This speaks volumes about the latent potential within our economy and capital markets as we endeavor to achieve our ambitious target growth rate of 6-7%," he added.
He said legislative milestones, such as the amended Public Service Act, which fosters full foreign ownership in crucial public services like telecommunications and airlines, underscore our country's commitment to creating a conducive environment for investment.
Romualdez cited other congressional initiatives to foster a more open, vibrant and inclusive economy, such as the Foreign Investment Act, the Retail Trade Liberalization Act, amendment to the Build-Operate-Transfer/Public-Private Partnership (PPP) Act, the Fiscal Regime for the Mining Industry Act, as well as House Bill 4339 also known Passive Income and Financial Intermediary Taxation Act (PIFITA) meant to refine the country's tax structures.
"Implementing comprehensive financial and taxation reform is crucial. It will attract investments, spur employment, and ensure consistent government revenue streams. Our vision is to cultivate an economy that is inclusive, innovative, and highly competitive," he said.
Romualdez admitted that challenges to our growth prospect remain, such as the need to manage inflation, which the World Bank projects to average 5.9% this year.
"Yet, the silver lining is the expectation that it will ease to 3.6% by 2024 and further to 3% by 2025," he said.
In view of the positive prospects for the country's growth, the Speaker also invited members of the Capital Market Community to consider the promising prospects of the Maharlika Investment Fund.
"I encourage our revered guests and esteemed partners to explore this investment opportunity, a venture that signifies shared growth and mutual advancement, propelling our nation towards an era of unparalleled economic renaissance," Romualdez said.
Romualdez stressed that the administration of President Marcos, Jr. remains steadfast in its resolve to cultivate a landscape conducive to foreign direct investments, including efforts to amend constitutional provisions that have historically erected barriers to economic openness.
"The House has already approved Resolution of Both Houses 6 and House Bill 7352, designed to relieve the constraints of restrictive economic provisions and open the doors to boundless opportunities and holistic growth," the Speaker said.
"Our peers, such as Vietnam and Indonesia, have demonstrated the transformative power of embracing foreign direct investments, benefiting from enhanced job creation and infrastructural advancement, facets we need to strengthen," he pointed out.
Romualdez said that, unfortunately, our previous stringent regulations have limited our participation in such transformative ventures, contributing to technological stagnation and increased cost of living due to limited market competition.
The proposed constitutional amendments, according to Romualdez, are not mere modifications as they symbolize a transformative reshaping of our economic landscape and a re-envisioning of our national potential.
"Let us unite our visions, our ambitions, and our efforts to sculpt a Philippine economy that is dynamic, inclusive, and innovative. Let us work together to realize the holistic development of our nation and ensure that every Filipino enjoys the fruits of our collective labor," Romualdez said.
AUTHOR PROFILE
Nation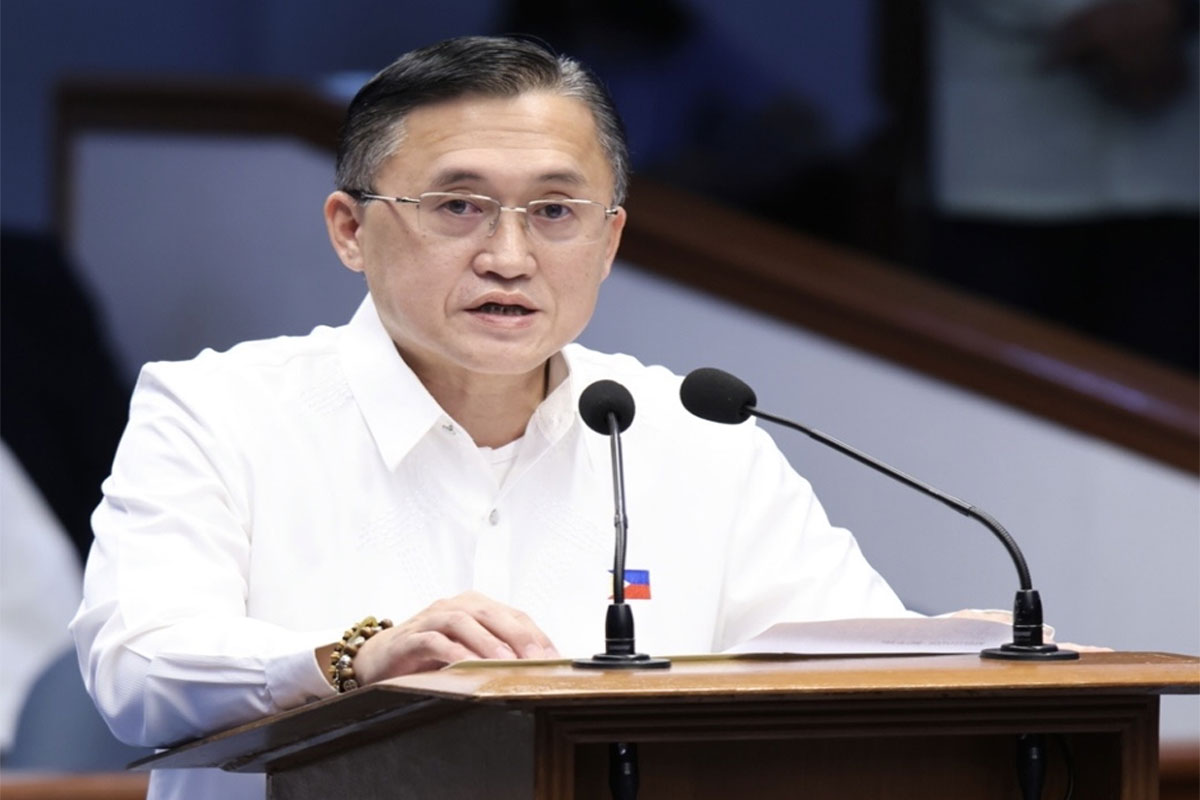 SHOW ALL
Calendar