Solon: End child marriages
HOUSE Assistant Majority Leader and Anak Mindanao (AMIN) party-list Rep. Amihilda Sangcopan has renewed her call for the immediate passage of a bill seeking to address the growing number of child marriage and early pregnancy in the country.
Speaking before the Asian Population and Development Association (APDA) African and Asian Parliamentarians' Meeting last August 17, 2021, held in Uganda, Africa, Sangcopan presented the prevalence and impacts on adolescent pregnancy and child marriage and reported the updates and efforts on policy reforms initiated by the Philippine Legislators' Committee on Population and Development (PLCPD): #GirlDefenders alliance and "No More Children Having Children" campaign.
Sangcopan said the country must make an immediate and decisive action to protect girls from forced child marriage and early pregnancies.
As Vice-Chairperson for the Bangsamoro Autonomous Region in Muslim Mindanao of the PLCPD, Sangcopan said the issues on adolescent pregnancy and child marriage are very much connected.
"Forced child marriages are considered harmful practices because child brides are often denied of their basic human rights to health, education and protection. Physically and emotionally, child brides are not ready to assume the roles of wives and mothers. They are also at risks of dying from early pregnancy and childbirth complications. They are also the ones who experience domestic violence and poverty," Sangcopan said.
She added that early child marriage also affects their adolescent reproductive health or sexual and reproductive health and rights thus exposing to varying degrees of risks and violence.
"What is more alarming is the fact that girls in the Philippines aged 10 to 14 are already giving birth at a frequency of at least once every week since 2011 according to the Commission on Population and Development or PopCom," she said.
Sangcoan said births among girls aged 10-14 years old have gone up by 7% compared to 2018 with a total of 2,411.
This means there at least seven very young adolescents girls have gave birth per day in 2019, she said.
Data from PopCom also reveals that the number of young adolescents who give birth has increased three-folds in the two decades, from 755 in 2000 to 2,411 in 2019, according to her.
"Because the body of a girl is underdeveloped and still not prepared for child-bearing and the changes that it brings to the life of a girls, child brides suffer from various health risks such anemia, STIs, postpartum hemorrhage, abortion, and poor mental health," Sangcopan stressed.
According to World Health Organization (WHO), maternal conditions caused by early pregnancies ranked first as the leading cause of mortality among young women and girls aged 15-19 year.
While pregnancy and child-birth related complications among 15-24 y/o mothers account for 22% of all maternal deaths in the country according to Philippine Statistics Authority.
Sangcopan expressed belief that there is a need is to campaign for accurate information about puberty, reproduction, relationships, sexuality, and the consequences of unsafe sex. Strengthening of parental skills is also a must, like understanding how millennial think and how to communicate better to their children.
She also reported that forced and fixed marriage among minors is still practiced in the country.
And while fixed marriages are done in good faith and of the noblest intentions, Sangcopan said it cannot also be discounted that other reasons for nuptials were borne out of poverty and or used to form alliances between families – be it for political or for wealth.
According to the United Nations Population Fund (UNFPA) 1 out of 6 Filipino girls get married before they turn 18 and PhP 33 billion in potential income is lost annually due to teen pregnancies.
Sangcopan added that to be able to address these issues national agencies, legislators civil societies, and communities must band and work together.
AUTHOR PROFILE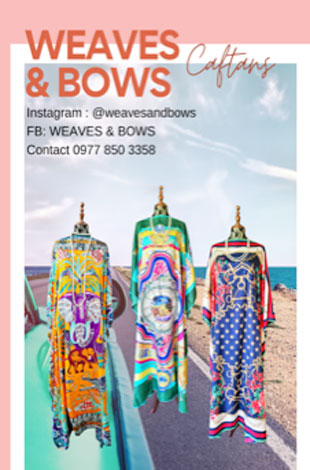 People and Places
SHOW ALL
Calendar