Solon cites gains of Maguindanao division
MAGUINDANAO Rep. Esmael "Toto" Mangudadatu has lauded President Rodrigo "Rody" Duterte for signing a law seeking to divide the Maguindanao into Maguindanao del Norte and Maguindanao del Sur to better serve the people of the province.
Mangudadatu was referring to Republic Act (RA) No. 11550 or the "Act Dividing the Province of Maguindanao into Two (2) Provinces, Namely: Northern Maguindanao del Norte and Maguindanao del Sur" which President Duterte signed into law.
Under R.A. 11550, Maguindanao's two provinces will be in effect in time for the 2022 national and local elections, according to Mangudadatu, one of the key legislators who profusely advocated the creation of Maguindanao del Norte and del Sur.
Datu Odin Sinsuat will be the capital town of Mindanao del Norte composed by the municipalities of Barira, Buldon, Datu Blah Sinsuat, Kabuntalan, Matanog, Northern Kabuntalan, Parang, North Upi, Sultan Kudarat, Sultan Mastura, and Talitay.
Maguindanao del Sur, on the other hand, will establish Buluan as its capital city governing the municipalities of Ampatuan, Datu Abdulla Sangki, Datu Anggal Midtimbang, Datu Hoffer Ampatuan, Datu Montawal, Datu Paglas, Datu Piang, Datu Salibo, Datu Saudi Ampatuan, Datu Unsay, Gen. Salipada K. Pendatun, Guindulungan, Mamasapano, Mangudadatu, Pagalungan, Paglat, Pandag, Rajah Buayan, Sharif Aguak, Sharif Saydona Mustafa, Sultan Barongis, Talayan, and South Upi
Mangudadatu said that the main purpose behind the division is to effectively implement services and programs closer to the people.
"Gusto nating mas mabilis pang makarating sa mga mamamayan ng Maguindanao ang serbisyo at mga programa ng gobyerno. Wala po itong iniwan sa isang bahay. The smaller the house, the more time and attention you can give to a certain space or spot. Mas madali nang makita ang mga deperensya at kung ano ang iyong kukumpunihin," Mangudadatu said.
He added that local government officials and employees can will more work effectively and focus on programs tailored to the interests of the constituents at best.
As principal author, Mangudadatu, together with Datu Roonie Sinsuat of District 1, and several legislators initially filed House Bill No. 6413 on February 27, 2020 at the House of Representatives and worked tirelessly to advance it to Senate and eventually to Malacañang.
"We experienced bumps on the road while we were pushing for this legislation. Some parties are not too keen on the division and attempted to place roadblocks to its fruition. However, we are just thankful that President Rodrigo R. Duterte made it all happen. We are also grateful particularly to Senators Francis Tolentino, Migs Zubiri and other senators who helped and saw our efforts," Mangudadatu said.
House Bill (HB) No. 6413 was approved on third and final reading by Congress on June 1, 2020 with an overwhelming 231 votes.
It was transmitted to Senate June 3, 2020 and was passed on March 9, 2021, which was later transmitted to the President on April 29, 2021.
AUTHOR PROFILE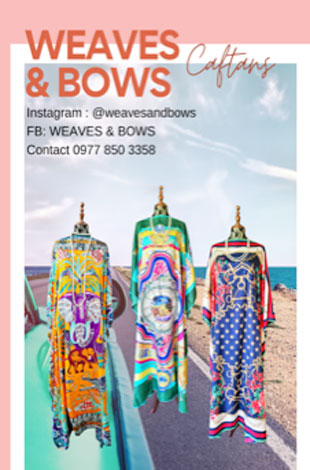 Provincial
SHOW ALL
Calendar