'ROMUALDEZ FOR SPEAKER' — Members of the incoming 19th Congress express full support to the National Unity Party (NUP) endorsement for House Majority Leader and Leyte 1st District Rep. Martin G. Romualdez, Lakas-Christian Muslim Democrats (CMD) President, to be the next Speaker of the House of Representatives during a courtesy call at his Makati residence Friday afternoon. First photo shows Reps. Sam Verzosa (Tutok to Win), Mary Mitzi Mitch Cajayon-Uy (Caloocan City), Ronald Singson (Ilocos Sur, NPC), Inno Dy (Isabela, PDP-Laban), Antonio "Tonypet" Albano (Isabela, Lakas-CMD), David Suarez (Quezon, NP), and James "Jojo" Ang Jr. (Uswag Ilonggo). Second photo shows Rep. Roman Romulo (Independent), Presidential Political Adviser Jacinto "Jing" Paras, Rep. Ronald Singson (Ilocos Sur, NPC), Rep. Antonio "Tonypet" Albano (Isabela, Lakas-CMD), Rep. Sandro Marcos (Ilocos Norte, NP), incoming Interior Sec. Benhur Abalos and House Majority Leader Martin G. Romualdez (Leyte, Lakas-CMD). Photos by VER NOVENO
Solon backs Romualdez for Speaker
CAMARINES Sur Rep. LRay Villafuerte has expressed his full support for House Majority Leader and Leyte First District Rep. Martin G. Romualdez as the next Speaker of the House of Representatives in the incoming 19th Congress.
Villafuerte said Romualdez, who is the outgoing Majority Floor Leader in the bigger chamber, is in the best position to shepherd the House into passing soon enough new legislation that would help realize the plans and programs of the country's next president, Ferdinand 'Bongbong' Marcos Jr., to sustain the economy's growth, create jobs, improve the education system, stabilize prices and continue the country's infrastructure modernization.
"Congressman Martin Romualdez is a consensus builder. The fact that he remained the Majority Leader even with the change in leadership in the House proves this. He listens and values the opinions of his peers, whether from the majority or the minority. He has the ability to transcend the political divide to mobilize the House into action and pass the bills necessary to support BBM's development agenda," Villafuerte said.
Romualdez's term as House Majority Leader has also given him the institutional memory and wisdom to lead the House in the 19th Congress, Villafuerte added.
"Martin is hardworking and gets things done quickly as shown by his stint as majority leader when the House was able to pass at record speed the two Bayanihan laws. As majority leader, Martin helped accelerate the passage of President Duterte's investor-friendly measures, such as the CREATE (Corporate Recovery and Tax Incentives for Enterprises) law, and the amendments to the Retail Trade Liberalization Act (RTLA), Public Service Act (PSA) and the Foreign Investments Act (FIA)," Villafuerte said.
Villafuerte noted that Romualdez was among his co-authors for CREATE and the Bayanihan 1 and 2 laws.
Romualdez is also the principal author of the Tax Amnesty Act, the law establishing the COVID-19 Vaccination Program, the Salary Standardization Law of 2019 and the Bureau of Fire Protection Modernization law, to name a few.
The National Unity Party (NUP) has declared its support for Romualdez as Speaker.
Villafuerte is NUP vice president for political affairs. By RYAN PONCE PACPACO
AUTHOR PROFILE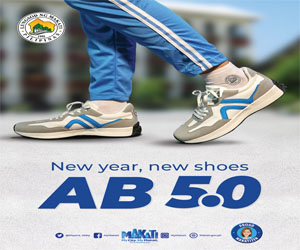 Nation
SHOW ALL
Calendar