San Miguel Corporation's power unit, SMC Global Power Holdings Corp., is ramping up its carbon capture activities nationwide to meet its goal of 1.1 million seedlings and propagules planted this year. A total of 2.7 million trees and mangroves are being grown so far in Zambales, Davao Occidental, Bataan, Negros Occidental, Pangasinan, Albay, and Quezon. Photos show site preparation and upland planting activities in Pagbilao in Quezon, Botolan in Zambales, and Sual in Pangasinan with the help of local farmer organizations.
SMC power unit nearing target 3M trees; massive reforestation aligns with renewable push
1M trees planted per year:
SAN Miguel Corporation's (SMC) power unit reported that it has planted a total of 2.7 million seedlings and propagules since 2019 to date as part of a reforestation and carbon capture program dubbed Project 747, aimed at planting seven million trees over 4,000 hectares in at least seven provinces to help mitigate climate change.
The project, which aims to plant a million trees every year, complements SMC Global Power Holdings Corp.'s (SMCGP) goal of adding cleaner and renewable power facilities into its power portfolio after dropping plans to put up three clean-coal power plants with a capacity of 1,500 MW, as part of SMC's larger sustainability goals.
"Through massive reforestation, we can help mitigate the impacts of climate change. Over the past couple of years, we have also been utilizing the best and most modern technologies to minimize our impact on the environment, even as we try to provide for our country's growing need for reliable and affordable power," said SMC president Ramon S. Ang.
Recently, SMC announced that SMCGP is nearing completion on a number of Battery Energy Storage System (BESS) facilities it is building in locations across the country. Between 2021 and 2022, the company is looking to complete a total of 31 BESS facilities that will not only improve power reliability throughout the country, but will also make way for the integration of some 3,000 megawatts of intermittent renewable power into the grid.
SMC has also announced that it is building solar plants equipped with BESS facilities at around 10 locations. A liquefied natural gas plant and some hydroelectric power plants, are also in the pipeline as part of its move towards cleaner and renewable technologies.
As of July 9, SMC Global Power Holdings Corp. had completed planting 780,214 seedlings out of the 1.1 million targeted for this year over 268 hectares of land in Zambales, Davao Occidental, Bataan, Negros Occidental, Pangasinan, Albay, and Quezon province.
Planting of the remaining 320,000 trees is expected to be completed by September in these seven provinces and Bulacan. From 2019 to 2020, the company, together with farmer and fisherfolk organizations at or near planting sites, had planted 1,994,988 seedlings and propagules.
"As with our other initiatives, this massive tree-planting project represents our commitment to environmental stewardship. With each of our business units pursuing sustainability programs and engaging their respective communities to help out, I am confident we can collectively achieve a lot in the next couple of years in terms of meeting our climate goals," he added.
Ang underscored the importance of community involvement in the reforestation project. Project 747, he said, is a partnership with some 24 fisherfolk and farmers' organizations, who help in identifying indigenous tree varieties for planting, and who are key to nurturing the young trees and ensuring high survival rates.
Tree varieties in the upland plantation are Narra, Molave, White Lauan, Palosapis, Agoho, Batino, Igang, and Malabayabas while mangrove varieties include Bakawan Babae, Bakawan Lalaki, Bungalon, and Api-Api. The survival rates of upland trees and mangrove propagules planted are at 89 and 91 percent, respectively.
"With the help of our partner farmers and fishermen, we have been successful in not only achieving our program goals in terms of number of trees planted, but also in ensuring the full growth of these seedlings and propagules," he said.
The Project 747 program includes the Biochar Community Enterprise Development Project as a carbon sequestration mechanism. Five Biochar partner communities help in the production and utilization of Biochar as an organic fertilizer that is applied to the soil to ensure higher survival rate of the trees.
Incentives are provided to partner organizations for activities like nursery establishment and maintenance plantation establishment and maintenance. Aside from the Biochar program, appropriate livelihood programs are also identified depending on the area.
In 2017, the parent company announced the discontinuation of its plastic bottled water business as an opening salvo to pursuing major water initiatives.
It has also announced a program to cut its group-wide water use by 50% by 2025; utilized waste-to-energy initiatives, and starter massive river rehabilitation projects for the Tullahan-Tinajeros River System and the Pasig River, among many other projects.
Another SMC subsidiary, San Miguel Brewery, Inc. is looking to plant 66,000 trees this year under its Trees Brew Life program. The trees will be planted by employee and community volunteers in Bacolod City, Tagoloan City in Misamis Oriental, Sta. Rosa in Laguna, and Mandaue City. In the last 10 years, SMB estimates it has planted some 1 million trees under the Trees Brew Life program.
For its part, DBI (Distileria Bago, Inc.) Mangrove Project of Ginebra San Miguel Inc., has an ongoing two-hectare expansion in Bago City, Negros Occidental, where company volunteers and community stakeholders are taking care of 40,000 full-grown trees across 12 hectares of land.
Petron's proposed 10-year biodiversity conservation efforts for the Sarangani Bay Protected Seascape also includes the planting of at least 50,000 seedlings.
Since 2000, Petron has also planted over 1 million trees and mangroves nationwide in support of the government's National Greening Program. It has adopted a total of 30 hectares of mangrove reforestation areas in Tacloban City, Leyte and Roxas City, Capiz under its Puno ng Buhay program.
AUTHOR PROFILE
Miscellaneous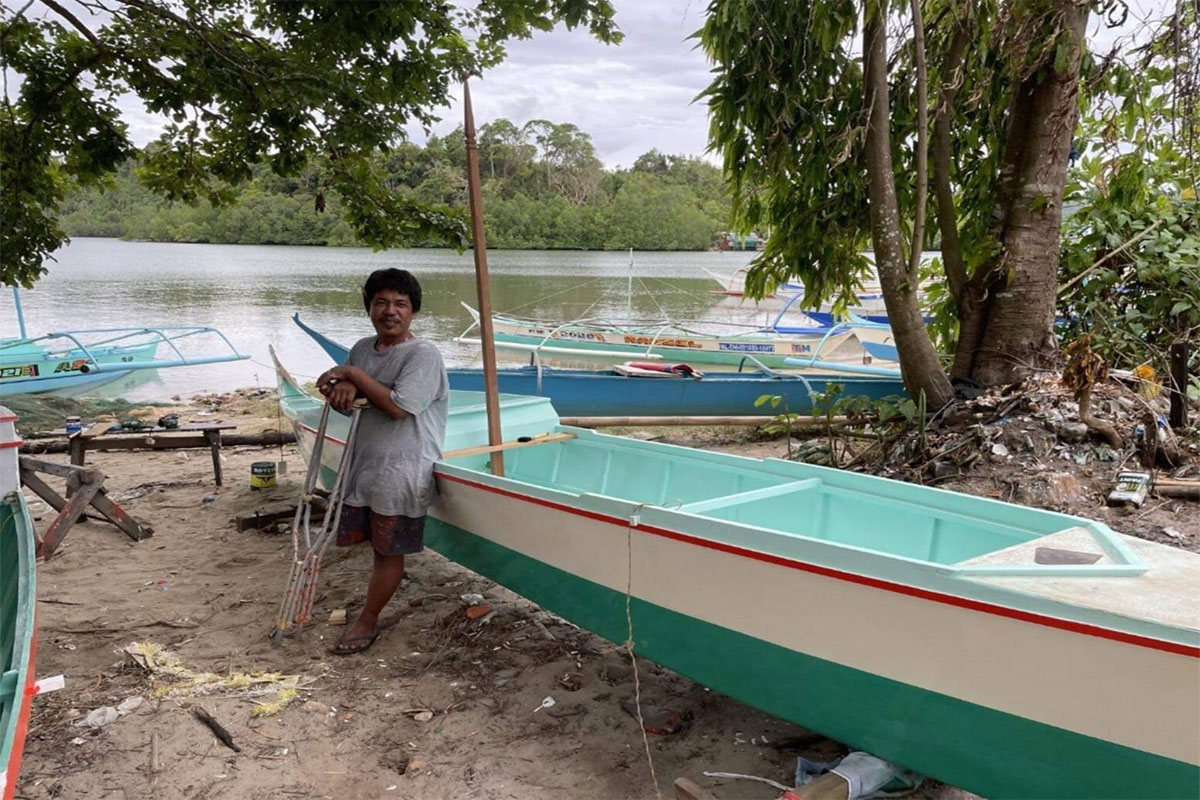 SHOW ALL
Calendar