(3rd from left) First Lady Liza Aranetqa-Marcos, (from left), WVSUMC Director Dave Endel Gelito III, SM Supermalls president Steven Tan, Iloilo City Mayor Jerry Treñas, SM Foundation Executive Director for Health and Medical Programs Connie Angeles and West Visayas State University Medical Center (WVSUMC) President Dr. Joselito Villaruz smile as they mark the reopening of the newly renovated Pediatric ward.
SM Foundation boosts WVSUMC's delivery of quality pediatric care
SERVING at the heart of the SM group, SM Foundation pursued its mission of improving the quality of life of Filipinos by doing its share in providing access to quality healthcare.
With this, the SM Foundation turned over the newly upgraded pediatric ward of the West Visayas State University Medical Center (WVSUMC) in Iloilo City.
While about 56% of WVSUMC are pediatric ward patients from Iloilo City's underserved communities, they also receive patients from other cities and municipalities in the region, including Antique, Aklan, Capiz, and Guimaras. The hospital also has patients coming from Palawan and Negros Occidental.
The ward accommodates procedures such as IV insertion, chemotherapy, and lumbar puncture, among others. It treats various illnesses and diseases such as pneumonia, gastroenteritis, malnutrition, epilepsy, seizures, brain tumors, cancer, and chronic diseases.
To further boost WVSUMC's capacity to deliver quality care, SM Foundation refurbished the ward's step-down NICU, pediatric ward for non-infectious cases, and treatment room. It also upgraded the hallway, toilet, and hand washing area to provide a safe and congenial atmosphere that promotes holistic healing.
It was also equipped with specialized medical appliances and devices, such as pediatric cribs, bassinets, treatment beds, nebulizers, gun thermometers, and a mini refrigerator for vaccines. The center also received breastfeeding chairs, divan chairs, office tables and chairs, beddings, pillows, TV, water dispenser, and ceiling fans.
Joining the turnover of the newly refurbished center are First Lady Liza Araneta Marcos, WVSUMC president Dr. Joselito Villaruz, SM Supermalls president Steven Tan, Executive Director for Health and Medical Programs Connie Angeles, Iloilo City Mayor Jerry Treñas.
"At each center we turn over, just like today, we see the power of spreading social good through healthcare. We hope that this safe and child-friendly zone will be a therapeutic environment that promotes healing and wellness for the children of Iloilo. We are grateful to be give the opportunity to help in this meaningful program," Tan said.
Meanwhile, Angeles looks forward to more social good collaborations with the hospital to help the Iloilo City community, "We share the objective of giving the best service and rendering quality health care. Since maintaining the look and condition of wards has been one of the problems of public hospitals, we will help WVSUMC with its maintenance, upkeep, and needed repairs."
Through its Health and Medical Programs, SMFI upgrades public health centers in its host communities, complemented by its medical caravans across the country. To date, it has renovated more than 170 health and wellness centers and served more than 1 million patients during its medical missions.
Learn more about SMFI's health and wellness initiatives today. Follow its social media accounts (Facebook, Twitter, Instagram, and YouTube): @SMFoundationInc.
AUTHOR PROFILE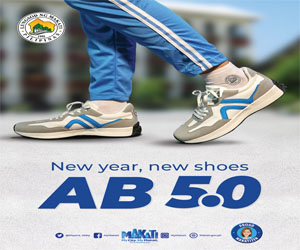 Miscellaneous
SHOW ALL
Calendar