Setting the records straight on Bongbong's negative drug test
RESPONSIBLE Filipinos including leading presidential candidate Ferdinand 'Bongbong' Marcos Jr. have the right to submit themselves to a drug testing in any Department of Health-accredited testing facilities outside of the PDEA, PNP or the NBI.
This was made clear by the Philippine Drug Enforcement Agency amid questions raised by critics of Marcos Jr. over the negative result of his drug test presented by his lawyer, Attorney Vic Rodriguez to the PDEA, the National Bureau of Investigation and the Philippine National Police on Tuesday.
PDEA spokesperson, Director Derrick Carreon explained that under Republic Act 9165 or the Comprehensive Dangerous Drugs Act of 2002, any DOH-accredited testing facility can administer a drug test to a person. In the case of Marcos Jr., the DOH-accredited St. Luke's Hospital certified that he is negative for cocaine.
Carreon said that the PDEA Laboratory Service accepted the copy of the negative drug test conducted on the former senator for their own reference. He also explained that although they don't require them, individuals who have availed of the services of DOH-accredited drug testing centers outside of the PDEA and the PNP Crime Laboratory may submit their negative test result to them for record/filing purposes only.
The PDEA spokesperson confirmed that St. Luke's Hospital is a DOH-accredited drug testing facility. However, he said that the PDEA may also administer drug tests upon request by any party and upon approval by PDEA chair, Director General Wilkins Villanueva.
This was true in the case of another presidential aspirant, former PNP chief-turned Senator Panfilo 'Ping' Lacson and his running mate, Senate President Tito Sotto who both tested negative for any illegal substance after they voluntarily submitted themselves to a drug test at the PDEA.
The PDEA Laboratory Service said that the urine specimen collected from the two senators "do not contain any dangerous drugs" under RA 9165. Based on the PDEA result, the screening examination on the specimen of Lacson and Sotto gave "negative results" for the presence of methamphetamine (shabu), MDMA (ecstasy), cocaine, and tetrahydrocannabinol (THC) metabolites.
In the case of Bongbong Marcos, why question his decision to have himself tested by St. Luke's when it is a fact that the latter is accredited by the DOH. Some critics have even went as far as questioning the authenticity of the drug test.
They really don't understand that officials of St. Luke's which remains the no. 1 hospital in the country won't sacrifice their integrity and reputation when it comes to releasing results of drug tests they have conducted. Drug testing facilities are also bound to comply with the confidentiality rules when it comes to releasing drug test results.
Call it simply politics. During the 2016 vice-presidential race, nobody accused Bongbong Marcos of using cocaine or any other prohibited drugs. Why accuse him–the man also said he felt not being alluded to by President Duterte's remarks– of snorting cocaine now when he is leading all surveys for the 2022 presidency.
What about the case of another presidential candidate, boxer-turned Sen. Manny Pacman who has been quoted in a foreign news report that during his teenage days, he used to take shabu and marijuana because he was 'naive' and 'ignorant of the law' then. Was Sen. Pacquiao ,who is a role model of many athletes, simply misquoted in that interview?
PNP chief, General Dionards Carlos last Monday also clarified that there is no order that can direct the police to conduct mandatory drug test on candidates vying for public office.
"The most that we can do is to support the suggestion for political aspirants to submit themselves to a voluntary drug test to prove to their followers and supporters that they are clean," the top cop said.
Gen. Carlos said they will take the cue from the Commission on Elections on the possible procedural guidelines regarding the matter. "We will be ready to facilitate, and we can use our PNP Forensic Group, but let us cross the bridge when we get there," he explained.
According to the PNP chief, in case they are ordered to facilitate the conduct of the drug test, they will immediately submit the result to the requesting body. An investigation will follow if someone will test positive for drug use, he added.
Under Section 15 of RA 9165 "a person apprehended or arrested, who is found to be positive for use of any dangerous drug, after a confirmatory test, shall be imposed a penalty of a minimum of six (6) months rehabilitation in a government center for the first offense, subject to the provisions of the law.
Gen. Carlos has encouraged all local and national candidates to submit themselves to a drug test and prove they have the moral ascendancy to win the people's vote in May next year.
"Although the PNP acknowledges that no law mandates the candidate to undergo a drug test, but doing so will set an example to their fellow countrymen by proving that they aren't users of illegal drugs," the top cop said.
Gen. Carlos issued the call after President Rodrigo Duterte without naming names claimed there is an alleged cocaine-using presidential aspirant. The PNP chief however said the president's pronouncement prompted an initial fact-finding.
"Kapag may mga pumapasok na mga relevant information sa amin, definitely we will conduct an investigation. As of this time, we are trying to get additional information on that matter," he explained.
The top cop emphasized that the progress of this action will depend upon the sufficiency of the evidence. However, he made it clear that there are rules being followed when it comes to arresting a person based on public disclosure,
"A person with a history of drug use may be arrested if there is an outstanding warrant of arrest in connection with the drug offense," the PNP chief said.
AUTHOR PROFILE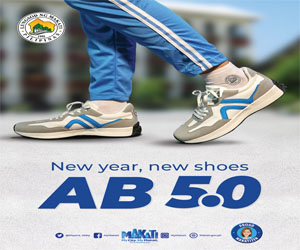 Opinion
SHOW ALL
Calendar