Senate ready to probe NAIA radar glitch
SENATE President Juan Miguel Zubiri said that what happened in the air traffic control system glitch that crippled the operations of the Ninoy Aquino International Airport (NAIA) on January 1, 2023 is totally unforgivable as he insisted that heads must roll.
No less than the Senate committee on Public Services will open next week its investigation chaired by Senator Grace Poe.
"It is unforgivable yong nangyari sa atin, why? Unang una, nakakahiya, buong mundo naging laman tayo ng balita na walang nakakaraan na airplane ni-isa sa Philippine airspace. Kung makikita niyo yong flight tracker not a single plane from any country could go through Phlippines. Parang naging no fly zone tayo for six hours," Zubiri said as he expressed dismay saying the incident really ruined our image in the international community.
Zubiri said it is very dissapointing to note that while President Ferdinand BongBong Marcos Jr., is doing all his best to sell our tourism industry abroad, some authorities were not even mindful of how this incident will affect the country in the international community.
"With due respect, the President is trying his best to sell the Philippines. Nakapitong biyahe na siya sa abroad na talagang ang unang bukang bibig niya ay bumisita kayo sa Pilipinas. Maganda na ang Pilipinas. Bukas na ang Pilipinas para sa negosyo at turismo, pagkatapos ito po ang nangyari sa DOTr. It does not give us faith and trust in our country. It does not give us a good picture of our country and so we are having our hearing tomorrow to know what really happened." Zubiri said.
According to the Senate chief, a possible sabotage was his first instinct but if it was incompetence, "then people should be fired."
"Imagine kung totoo nga yong switch para sa 240 volts inilagay sa 380 na volts, kalokohan yon di ba? Kapalpakan yon and we have to look into that. That should never happen again and lets get properly trained individual to handle this because it is also a national security risk," he said.
Zubiri noted that previously there was redundancy, and if Manila radar is non-operational planes could still divert landing through the Visayas, Cebu, Cagayan de Oro or Davao.
"You can divert the flights because before it was never centralized," he said, adding: "I do not who is the genius that decided to centralize it to Metro Manila."
Zubiri further said that it is a clear national security risk as no planes could fly Philippine skies, and invading planes can quickly enter Philippine airspace.
"The question there that I will ask also tomorrow is, is our AFP ready for an eventual happening such as that? Do we have, Does the air force have their own backup system?" Zubiri asked.
Zubiri said that a backup system for our airforce is essential to protect Philippine skies.
For her part, Poe said the hearing will scrutinize all the details that took place last January 1 as she maintained that she opted to move it to January 12, so it will also allow the CAAP (Civil Aviation Authority of the Philippines) and DOTr (Department of Transportation) to normalize airport operations before conducting a hearing.
"By that time, key executives should not have an excuse not to attend," Poe said.
Four resolutions have been filed at the Senate seeking an inquiry into the malfunction that hit the country's air traffic management system on New Year's Day.
The hearing will also tackle Senate Bill No. 1003 or an Act Strengthening the CAAP, and Senate Bill No. 1121 or an Act Creating the Philippine Transportation Safety Board.
It was learned that hundreds of flights were either cancelled, diverted, and delayed and more than 65,000 passengers were affected after the primary and secondary power supplies at the NAIA failed to operate on the morning of January 1.
The power supplies glitch was followed by a power surge which led to the loss of communication, radio, radar, and internet after the equipment providing uninterrupted power supply to two NAIA terminals suddenly went offline and failed to connect to the backup commercial power supply of the Manila Electric Company.
Earlier, Sen. Risa Hontiveros said the Senate probe should zero-in on the vulnerability of the country's air traffic control system to cyberattacks.
"While the DOTr has apparently ruled out sabotage, the breakdown of both the primary and secondary source of power throws into question the capacity our air traffic control system to withstand cyberattacks and hacking and exposes our vulnerability to such hostile incursions," Hontiveros said in filing Senate Resolution No. 401.
"What is mind boggling is that despite the fact that government officials had known that the outdated air control system of the Philippines' main gateway to the world was in danger of conking out any time and this issue was supposedly already raised at a Cabinet meeting, no concrete plans had been made for the upgrade or improvement," she added.
Hontiveros said the private contractor in-charge of the CNS/ATM of the CAAP should also be grilled to determine "whether there was a violation of the performance guarantee as may possibly be seen through an examination of documents from the Commission on Audit in the past years. By CAMILLE P. BALAGTAS & PS JUN M. SARMIENTO
AUTHOR PROFILE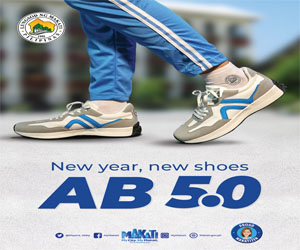 Nation
SHOW ALL
Calendar