Senate bill seeks 'trabaho para sa bayan'
SENATE Majority Leader Joel Villanueva sponsored Senate Bill No. 2035 or the "Trabaho Para sa Bayan" act to serve as the country's long-term employment generation and recovery masterplan.
Villanueva said the bill aims to promote job-led economic growth and enhanced industry collaboration, and to provide overall services for worker development and support and incentives to businesses.
"We are humbled and thankful to President Bongbong Marcos for personally asking us to lead in the passage of this measure," he said
The TPB Act shall provide the employment policy that is comprehensive, coherent, and future oriented, to be able to address the dynamic changes in the labor market.
"Employment should not just be an incident to economic development. Generating more decent and permanent employment should be the objective of economic growth, to make growth inclusive and a reality for all," he said.
Villanueva rued the Philippines has yet to overcome the "seasonality" of jobs, wherein more workers are hired during peak months.
In December 2022, unemployment rate dropped to 4.3% from the 5.3% in August 2022. It climbed anew, however, in January 2023 at 4.8% after the holiday season while the underemployment rate has remained high from 13.8% in 2019 to 14.1% as of January 2023, according to the Philippine Statistics Authority (PSA).
He said the PSA data showed a huge gap in employment in the service sector at 60.7% compared with the agricultural sector at 22.2% and the industry sector at 17.1%.
"Clearly, we need to diversify and increase opportunities in other sectors if we are to become a self-sustaining and prosperous country," he said.
The masterplan shall be formulated by an Inter-Agency Council headed by the National Economic and Development Authority, as the chairperson, with the Department of Trade and Industry and the Department of Labor and Employment as co-chairpersons.
AUTHOR PROFILE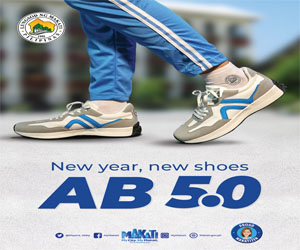 Nation
SHOW ALL
Calendar