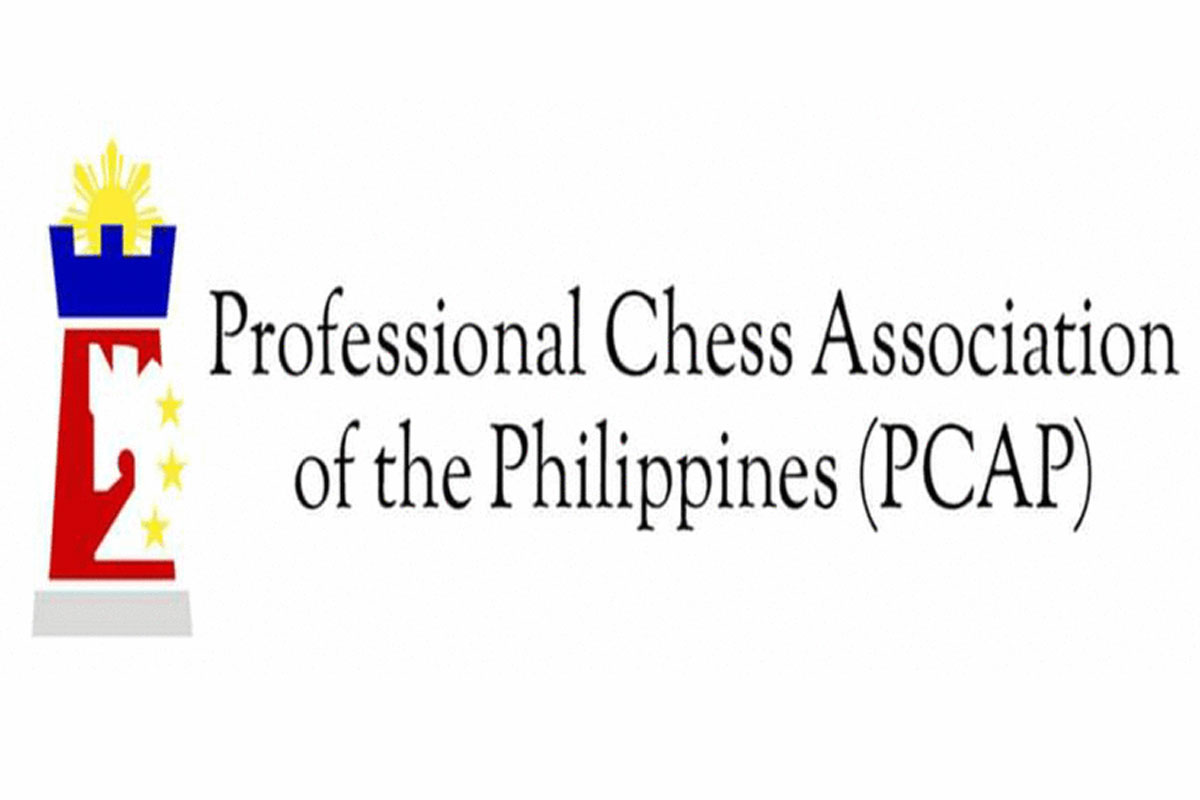 San Juan, Negros, Iloilo extend winning streak in PCAP
PCAP-GM Wesley So Cup runner-up San Juan Predators flexed their muscles, pulling off back-to-back victories in the sixth and seventh rounds of the PCAP San Miguel Corporation-Ayala Land chess championships over the weekend.
Led by WIM Jan Jodilyn Fronda and former Asian junior champion IM Ricardo de Guzman and handled by coach Hubert Estrella, the Predators edged Pasig Pirates, 11-10, and whipped Isabela Knight Raiders, 17.5-3.5, for their seventh straight win in the Northern Division.
Fronda swept Sherily Cua, while De Guzman blanked Rudy Ibanez in both their blitz and rapid matches to lead San Juan to a close victory over Pasig.
San Juan's top two players — GM Oliver Barbosa and IM Rolando Nolte — agreed to draw their matches against GM Roland Salvador and David Elorta of Pasig.
Overall, San Juan edged Pasig, 4-3, in blitz and drew in rapid,7-7.
Against Isabela, Barbosa crushed IM Angelo Young (3-0), Fronda whipped CM Christy Lamiel Bernales (3-0), De Guzman humbled IM Manny Senador (3-0) and Narquingel Reyes whitewashed Melchor Foronda (3-0).
Equally impressive were PCAP All-Filipino champion Laguna Heroes, who overwhelmed Cagayan Kings, 15.5-5.5, and Cavite Spartans, 11.5-9.5, to keep second place with a 6-1 win-loss record.
GM Rogelio Barenilla, Jr., GM John Paul Gomez, FM Efren Bagamasbad and Vince Medina led the Heroes' dominant showing over the Kings and the Spartans.
Manila Indios Bravos also completed a sweep by beating Caloocan Load Manna Knights, 11-10, and Cagayan Kings, 18.5-2.5, to move into a two-way tie for third to fourth places with Pasig with 5-2 slates.
USNM Ryan Dungca upset IM Paulo Bersamina, 2-1, IM Cris Ramayrat clobbered Domingo Ramos, 3-0, and IM Chito Garma downed Nelson Villanueva, 2.5-.5 to lead Manila over Caloocan.
IM Ronald Dableo, IM John Marvin Miciano, WNM Mira Mirano, FM Edgardo Garma, CM Genghis Imperial and Ramayrat struck for Manila against Cagayan.
Pasig bounced back from the sorry setback to San Juan with a 17-4 triumph over Rizal with Cua and Ibanez leading the way with victories over Enrica Villa and NM Elias Lao, respectively.
Elsewhere, Negros Kingsmen survived Surigao Fianchetto Checkmates, 14-7, and Toledo Trojans, 11.5-9.5, to vault into a share of the lead with the Iloilo Kisela Knights with perfect 6-0 records in the Southern Division.
FM Randy Segarra, AGM Rowelyn Joy Acedo, and NM Roizon Roulo were the top scorers for Negros against Surigao.
Segarra bested Rommel Ganzon and FM Mari Joseph Turqueza outplayed Richard Natividad for Negros' victory over Toledo.
IM Rico Mascarinas of Toledo won over NM Jenny Mayor of Negros.
Iloilo outsteadied Cordova Dagami Warriors, 16-5, on victories by GM Rogelio Antonio, Jr. over Mark Mangubat, Karl Viktor Ochoa over Raymond Abellana, WFM Cherry Ann Mejia over Marian Calimbo and Nm Cesar Mariano over Odillon Badilles.
Lapu-Lapu Naki Warriors upset Camarines Eagles,14-7,and Cebu Machers, 13.5-7.5, to climb to solo third with a 5-2 record in the Southern Divison.
The top eights teams in both divisions will advance to the second round where they will be joined by four foreign guests teams and three local guest squads.
The four foreign teams are Shenzhen Pengcheng Chess Club Checkered Dragons of China, Penang Blue Panthers of malaysia, Double Bishop Bangkok Chess Club of Thailand and Singapore.
The three local guest teams are the Philippine Paralympic team, headed by IPCA world champion Sander Severino; the Davao Executive Chess Society Eagles, bannered by 2013 Kazan Universiade veteran Mary Palero-Segarra; and the Pampanga Junior Checkers.
Games Sept. 29
Eighth round
North — San Juan vs. Rizal, Caloocan vs. Pasig, Cagayan vs. Olongapo, Cavite vs. Manila, Isabela vs.Laguna.
South — Toledo vs. Palawan, Camarines vs. Negros, Cebu vs. Mindoro, Corodva vs. Lapu-Lapu, Iloilo vs. Iriga.
Ninth round
North — Laguna vs. San Juan, Manila vs. Isabela, Olongapo vs. Cavite, Pasig vs. Cagayan, Rizal vs. Caloocan.
South — Lapu-Lapu vs. Iloilo, Mindoro vs. Cordova, Negros vs. Cebu, Palawan vs. Camarines, Surigao vs. Toledo.
AUTHOR PROFILE
Other Sports
SHOW ALL
Calendar