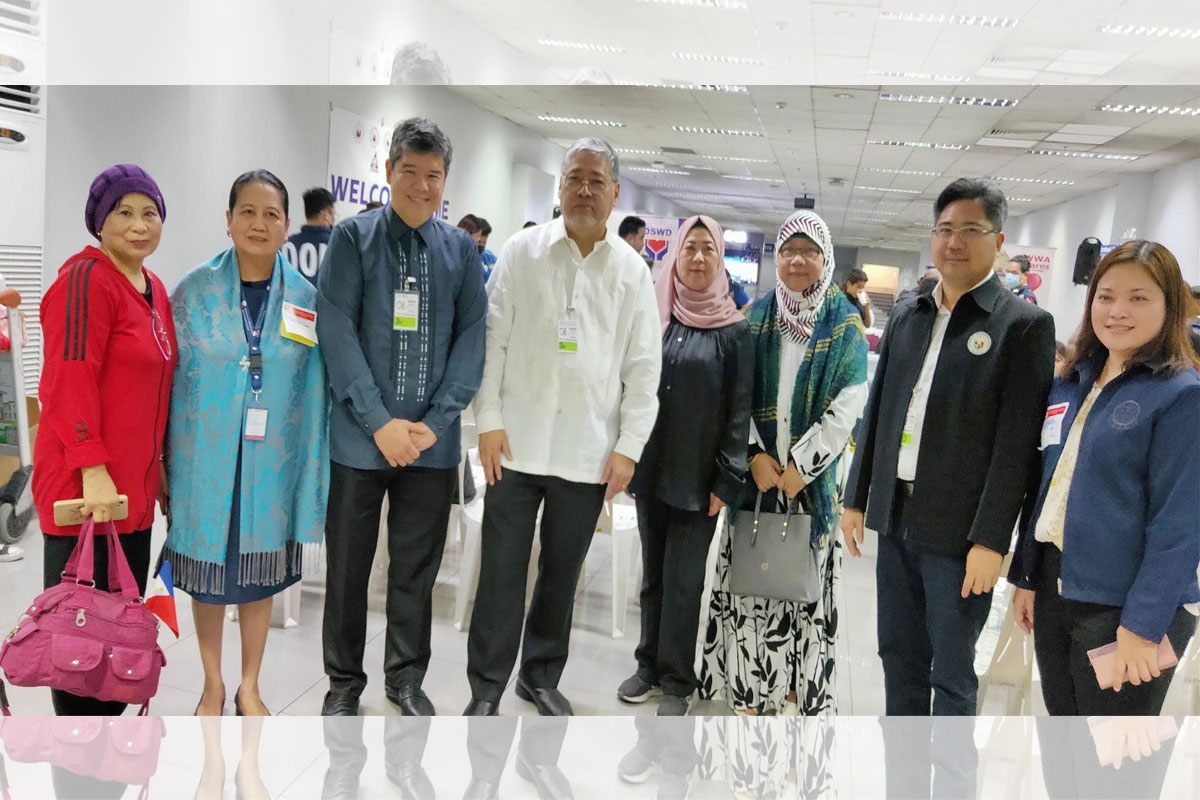 Salo lauds DFA for safe evac of Pinoys from Gaza
HOUSE committee on overseas workers affairs chairman and KABAYAN Partylist Rep. Ron P. Salo has commended the collective efforts of the Marcos administration as Filipino evacuees from Gaza finally returned home.
"I commend the swift and coordinated efforts of our government agencies in ensuring the safe return of our fellow Filipinos from Gaza led by the Department of Foreign Affairs (DFA) under the leadership of Secretary Enrique Manalo. I particularly commend the Office of the Undersecretary for Migrant Workers Affairs headed by Undersecretary Eduardo De Vega for taking the cudgels of this undertaking," Salo, who was instructed by Speaker Ferdinand Martin G. Romualdez to create a comprehensive plan through legislation to help returning overseas Filipino workers (OFWs), including pension system, remarked.
"I also commend our Embassy in Cairo led by Ambassador Ezzedin Tago, Embassy in Jordan under Ambassador Wilfredo Santos, and Embassy in Tel Aviv under Ambassador Pedro Laylo, for their unrelenting efforts to ensure the safe passage of our returning countrymen," Salo added.
"The proactive approach and dedication exhibited by our officials have been instrumental in this operation, showcasing the unwavering commitment to the welfare of our citizens abroad," Salo continued.
Salo joined Manalo, De Vega, and Administrator Arnel Ignacio in welcoming the repatriates from Gaza composed of 35 individuals, including 34 Filipinos and 1 Palestinian spouse, at the NAIA Terminal 3 on November 10, 2023, at 4:30 PM.
Notably, the other 6 individuals from the original group of 40 did not travel with this batch.
Three family members have chosen to remain in Egypt with their Egyptian husband, while a 38-week pregnant wife, accompanied by her mother and child, is unable to travel. All three individuals are Philippine passport holders.
According to DFA, 56 more Filipinos have successfully crossed and are en route to Cairo. This brings the total number of repatriated Filipinos from Gaza to 98.
"Our priority remains the safety and well-being of our people. We stand united in supporting the repatriation efforts and will continue working closely with the relevant authorities to ensure the seamless return of every Filipino affected by the situation in Gaza," Salo added.
"We thank the entire Filipino people for their prayers and support for the safe return of our fellow Filipinos caught in the Israel-Hamas war," Salo concluded.
AUTHOR PROFILE
Overseas Filipino Workers
SHOW ALL
Calendar