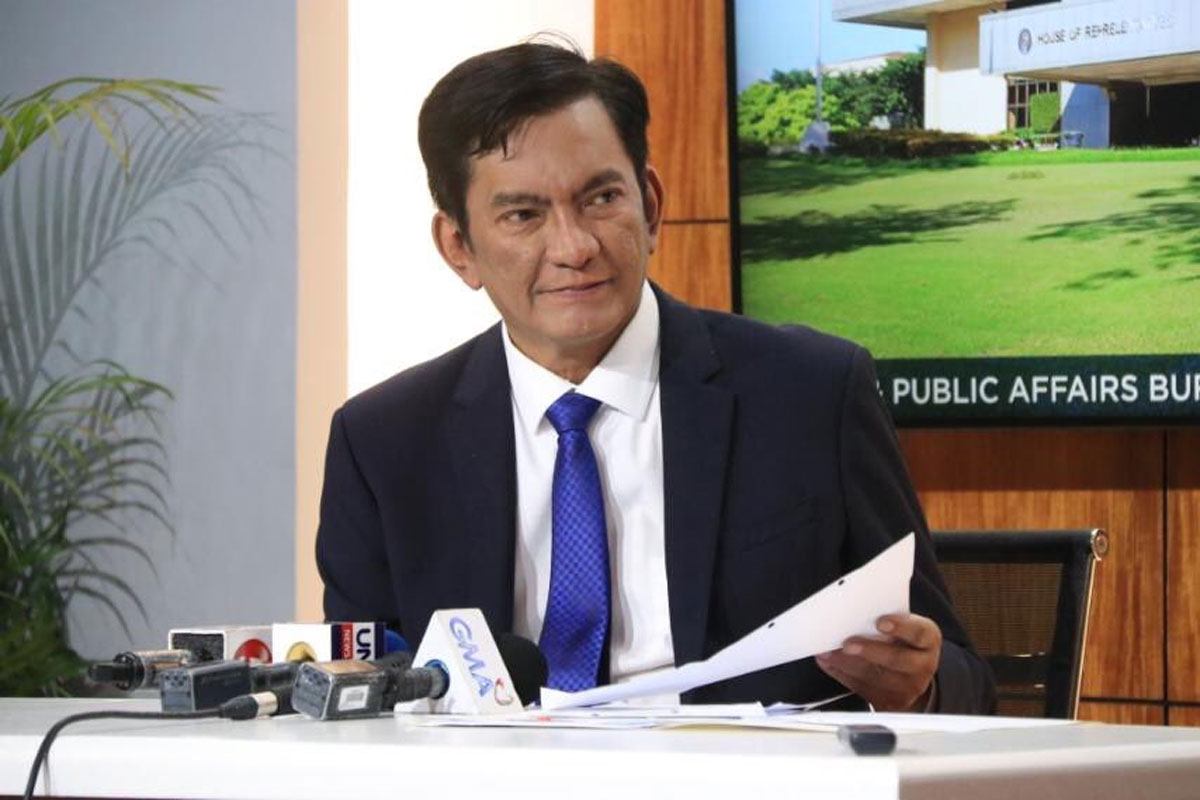 Salceda hails signing of SK reform law
HOUSE Committee on Ways and Means Chairman and Albay Representative Joey Sarte Salceda has thanked President Rodrigo Roa Duterte for signing Republic Act (RA) No. 11768 or the Sangguniang Kabataan (SK) Governance Reforms and Compensation Law, calling the move "vital to reimaging the role of the SK in the skills development, youth employment, and learning."
Salceda, the principal author, and sponsor of the bill championed the provision which granted SK officials' civil service eligibility.
"I thank President Duterte for signing this landmark measure, which is a gift to the next administration. The law will provide the SK with a framework for reimagining the role of youth governance in skills development, youth employment, and learning," Salceda said.
"We have a massive learning gap, that by some estimates, could result in as much as P41.4 trillion in productivity losses due to the COVID-19 pandemic and school shutdowns. We also have an existing skills mismatch. By my estimates, you have 2.4 million existing and potential jobs that could be filled if only we had the skill set required for them. Finally, you have high youth unemployment, at 13.4%, more than double the 6.4% national average," Salceda explained.
"The SK has a critical role to play in addressing these massive youth-specific concerns. So, we expanded their mandate and range of covered programs to include skills training, on-the-job training and livelihood assistance, educational assistance, and other productive programs," Salceda added.
"We are also expanding their role by institutionalizing youth governance [at] the LGU level, and having SK Representatives for Luzon, Visayas, and Mindanao in the National Youth Commission (NYC)," he said.
"We are also making the SK more accountable by making them subject to standard government accounting and audit rules," the lawmaker said.
"Of course, with increased accountability and responsibilities, we are also extending compensation to the SK Kagawads, Treasurers, and Secretaries. That will hopefully professionalize them," Salceda pointed out.
"We are also extending the Civil Service Eligibility benefit to SK Officials. This benefit is currently extended to the Barangay Officials," he said.
"The SK is no longer the broken institution it used to be known as. It is improving after the SK Reform Act, which makes it the only institution in the country where political dynasties are banned by law," Salceda pointed out.
"Young people aged 15 to 30 account for some 19% of the Philippine population. That is also the largest chunk of the labor force. So, the youth have a crucial role in economic recovery. We can't have them unrepresented in governance. That's why a functioning, professional SK is critical. The next administration will benefit immensely from a working SK," Salceda said. By Ryan Ponce Pacpaco
AUTHOR PROFILE