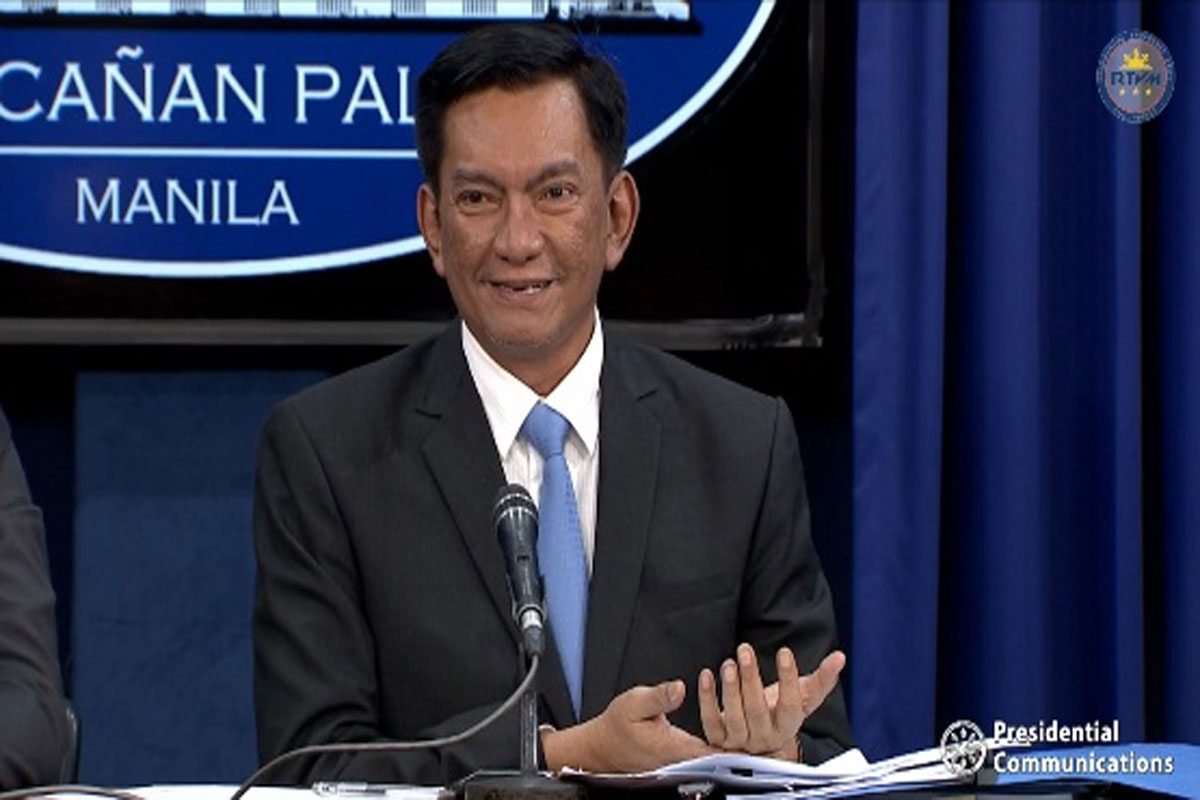 Salceda: Ease up on hiring guidance counselors for public schools
HOUSE Ways and Means Chairman and Albay Representative Joey Sarte Salceda has backed the call to lower minimum requirements for guidance counselors in the country's public school system, citing the "crucial need for them as face-to-face classes resume in full."
"The mental health scars of the COVID-19 pandemic on our learners are very real. Even before the pandemic, some 10-15% of school-age students suffered from mental health problems, and pre-pandemic already, an alarming 16.8% of adolescents aged 13 to 17 have attempted suicide at least once, according to the Global School-based Student Health Survey in 2015," he said.
"Anecdotal evidence during the COVID-19 pandemic lockdowns would suggest that number has spiked up," Salceda added.
"As face-to-face classes resume, we will need more guidance counselors. So, I would appeal to VP/Sec Sara Duterte to lead the call for the Civil Service Commission [CSC] [to lower] the entry requirements for guidance counselors in public schools," Salceda pointed out.
According to CSC Memorandum Circular No. 2, s. 2017, the minimum educational requirement for guidance counselors is a Master's Degree in Guidance and Counseling.
"Not even a Master's Degree in Psychology or Human Services or some related field, but a specialization as narrow as Guidance and Counseling. That requirement has all but decimated the guidance offices of many schools, as former guidance counselors who have teaching items have decided to shift to Values Education or other nearby subjects. Now, most public schools only have guidance counselors in an acting capacity."
The Professional Regulatory Commission (PRC) also requires a Master's Degree in Guidance and Counseling to be a licensed guidance counselor.
"It does not make sense to me that a teacher who has served as a guidance counselor for twenty years would be less competent about the work than someone who has one year of experience, just because the latter has a Master's Degree in Guidance and Counseling," he said.
"I'm afraid our professions are becoming so rigid and specialized that we are creating artificial shortages in all sorts of positions when the talent, the competence, the experience, and the dedication exist in the workforce," added Salceda.
He said, "The last time we checked, there are around 4,300 vacancies among guidance counselor positions in the government. That's 80% of authorized plantilla positions. We are wasting those positions, and more importantly, we are short-changing our youth."
"The post-COVID learning and employment environment will be very complex. Guidance counselors will be essential. I am studying a special law governing that profession, to make the discipline more modern and more responsive to the needs of learners. This shortage of practicing guidance counselors is self-imposed, and frankly, it makes absolutely no sense," he stressed.
"If we don't solve this problem, generations of young Filipinos will be going into college and careers in the dark. And something as simple as this problem could determine whether K-12 really leads to better careers for our children. Those who will fail at their careers because they were not guided into their proper paths will have us to blame entirely." Randolph S. Flores
AUTHOR PROFILE
Nation
SHOW ALL
Calendar