S. Korea to send team, tools for oil spill cleanup
A TEAM of South Korean experts on marine pollution is coming to Manila and a P11 million worth of equipment will be sent by the South Korean Government to help in the cleanup of the oil spill in Mindoro, the Korean Embassy in Manila on Thursday said.
Four personnel from the Korea Coast Guard (KCG) will arrive in Manila on March 27, while the spill kit items worth US$210,000 or approximately P11.4 million are expected to arrive by April 5.
The KCG will be assisting their counterparts in the Philippine Coast Guard (PCG) in containing the spread of the oil spill.
Expected to be delivered to Manila are 20 tons of sorbet pads and snares, 1,000 meters of solid flotation curtain boom, and 2,000 sets of personal protective equipment (PPE) for the responders.
The Embassy said this is the first time South Korea is extending assistance for the prevention of marine pollution.
"For the oil spill in Mindoro, the Government of Korea has been closely working with the Philippine Coast Guard and decided to offer assistance in solidarity with the Philippines, including needed materials and support from the KCG Emergency Response Team," it said.
"Korea will continue to support the Philippines' response and cleanup efforts to expedite the recovery of the affected towns and their residents' livelihoods and to prevent further damage to its natural resources," it added.
Korea is the third country to extend aid since the tanker MT Princess Empress capsized off Naujan in Oriental Mindoro on February 28, discharging about 800,000 liters of industrial fuel oil into the sea.
Japan and the United States had earlier dispatched experts, including members of their respective Coast Guards, to provide technical support to the PCG.
AUTHOR PROFILE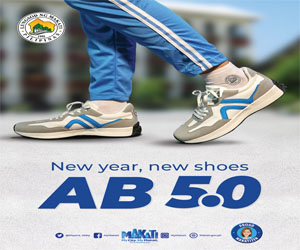 Nation
SHOW ALL
Calendar