Lakas-CMD Party President and House Majoirty Leader Martin Romualdez and Davao City Mayor Sara Duterte flash President Rodrigo Duterte's trademark closed fist at Davao City Hall recently. Romualdez said if Mayor Sara finally decides to run for President in 2022 they will mobilize the entire machinery of Lakas-CMD from congressmen,governors,mayors and councilors to ensure her victory. Photo by VER NOVENO
Romualdez: Lakas-CMD backs Mayor Sara, HNP
Majority leader welcomes Duterte openness to run for president 
HOUSE Majority Leader and Leyte 1st District Rep. Martin G. Romualdez on Saturday welcomed the statement of Davao City Mayor Sara Duterte expressing her willingness to run for president.
Romualdez reiterated that Lakas-Christian Muslim Democrats (Lakas-CMD) will support the presidential and vice presidential candidates to be chosen by Duterte's regional party Hugpong ng Pagbabago (HNP).
"We welcome Mayor Sara Duterte's openness to the idea of running for the presidency in 2022 polls," Romualdez, president of the Lakas-CMD, said. "If Mayor Sara finally decides to run for President in 2022, we will support her. We will mobilize the entire machinery of Lakas-CMD— from the national level down to governors, congressmen, mayors and councilors— to ensure her victory," Romualdez, president of the Lakas-CMD.
Romualdez said "the Lakas-CMD will extend its full and unqualified support not only to the presidential candidate to be selected by Duterte's HNP, but also to its chosen vice-presidential candidate."
Last June 23, Romualdez recalled that Lakas-CMD's Executive Committee decided to renew its alliance with HNP for 2022 presidential election.
"The Lakas-CMD was the first political party to signify intention to renew an alliance with Mayor Sara's Hugpong ng Pagbabago. This alliance binds our party to support whoever is chosen by HNP as their candidates for President and Vice President," Romualdez said.
On Friday, Duterte said she was now open to the idea of running for the country's top post during her visit to the Cebu capitol where she met Gov. Gwendolyn Garcia.
"Yes, opo," Duterte said as she clarified that she has to make her final decision on the matter.
"What is important now is that we know the sentiments of the people and what they really want," Duterte said.
"I thank supporters here in Cebu for their trust and confidence. That is one of the reasons why I am here, to ask the people what they really wanted," Duterte said.
Earlier, Romualdez, a lawyer from the University of the Philippines (UP) and president of the Philippine Constitution Association (Philconsa), said "the party also decided to renew its alliance on issues of good governance, national unity, and continued reforms for economic recovery, including the sustained campaign to defeat the coronavirus disease-19 (COVID-19) pandemic."
"We seek stronger cooperation in ensuring the preservation of the country's democratic processes to further pursue a strong nation, including the conduct of peaceful and orderly elections in the service of the Filipino people," Romualdez stressed.
Lakas-CMD had produced two chief executives, namely former Presidents Fidel V. Ramos and Gloria Macapagal Arroyo, who also previously served as Speaker during the previous 17th Congress. Arroyo is the president emeritus of the Lakas-CMD.
The two political parties along with Tingog party-list led by Rep. Yedda Marie K. Romualdez had forged an alliance for the 2019 midterm election.
"We have had no problems working together since last election when we forged in November 2018 our alliance because all of us here are championing the ideals and principles of good governance and effective public service," Romualdez, chairman of the House committee on rules, said.
"Our main objective is to help each other perform our duties and responsibilities and we believe that the people deserve a track record of performance from their elected leaders," Romualdez added.
AUTHOR PROFILE
Nation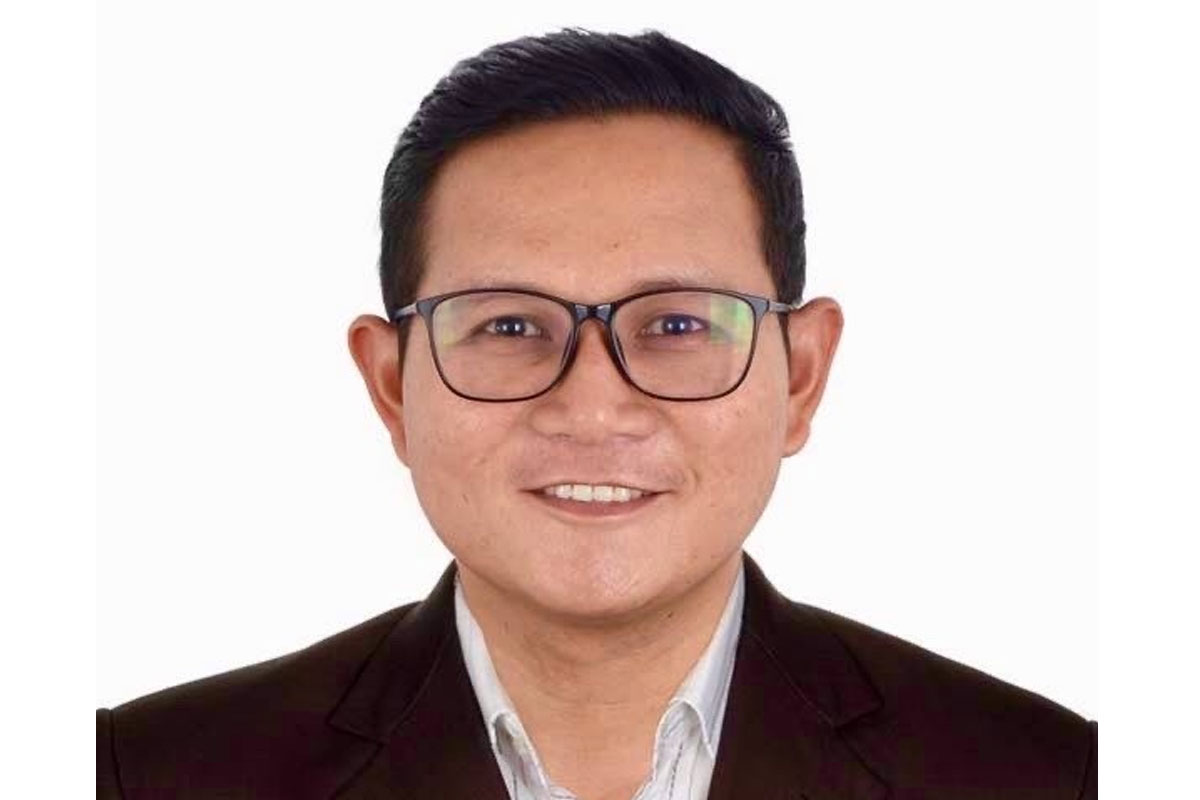 SHOW ALL
Calendar