LAST RESPECTS — Speaker Martin Romualdez offers solemn prayers for former President Fidel V. Ramos at the late chief executive's wake at the Heritage Park in Taguig City. President Ramos was Chairman Emeritus of Lakas-CMD Party. Photo by VER NOVENO
Romualdez assures more, better jobs
Speaker, Diokno to push PBBM's MTFF to ensure stable economy
SPEAKER Martin G. Romualdez and Finance Sec. Benjamin Diokno on Thursday agreed to work closely in pushing President Ferdinand "Bongbong" Marcos Jr.'s 2022-2028 Medium-Term Fiscal Framework (MTFF) to ensure a stable economy and generate more as well as better jobs for Filipinos.
Romualdez made the statement after Diokno invited him and other House leaders to visit his office at the Department of Finance (DoF) in Roxas Boulevard.
"We agree on one thing: the MTFF should be a fiscal consolidation and resource mobilization plan. The objective: in the short run, keep the macroeconomy stable and provide adequate social services; in the medium term, generate more jobs, quality jobs, green jobs," Romualdez said.
"Our discussion with Secretary Diokno was a fruitful one, and we hope to conduct future consultations with him in the days to come," Romualdez added.
Romualdez was accompanied in the meeting by House Majority Leader Manuel Jose "Mannix" Dalipe and the economic team in the House of Representatives led by Deputy Speaker Ralph Recto, Ways and Committee Chairman Rep. Joey Salceda, and Appropriations Chairman Zaldy Co.
Last Monday, House Concurrent Resolution No. 2 supporting President Marcos' MTFF, which aims to attain short-term macro-fiscal stability while remaining supportive of the economic recovery promoting medium-term fiscal sustainability, was adopted by the House of Representatives.
"I appreciate the gesture of Finance Secretary Ben Diokno to invite the leaders of the House of Representatives to his new office. This gave us an opportunity to discuss, among others, ways on how to forge tighter coordination and smooth working relationship between the Executive and the Legislative departments," Romualdez said.
"We had a brief discussion on the Medium-Term Fiscal Framework designed by the administration of Ferdinand Marcos, Jr. The House leaders reiterated our chamber's decision, as contained in House Concurrent Resolution No. 2, to extend full support to the six-year fiscal plan," he said.
Romualdez, Dalipe and House Minority Leader and 4PS party-list Rep. Marcelino C. Libanan introduced the resolution which aims to consolidate the national government's resources so that these are mobilized and utilized in order to gain the maximum benefit and high multiplier effects for the economy.
The framework specifically lays down near-term socioeconomic agenda which will continue to implement risk managed interventions in areas of food security, transport and logistics, energy, fiscal management, health, education, social protection, and bureaucratic efficiency, to ensure the unimpeded and adequate delivery of social services, mitigate inflation pressures, accelerate economic recovery, and address economic scarring. It also aims for medium-term socioeconomic agenda which will create more, high-quality, and green jobs for Filipinos.
"The recent past and the COVID-19 pandemic has beset the macroeconomic environment with challenges and a series of external shocks. Inflation has accelerated in recent months due largely to significant increases in international prices of oil and key commodities," the resolution reads.
"Still, the economic growth momentum remains firm as demonstrated by the strong 2022 first quarter gross domestic product (GDP) growth at 8.3 percent. However, the recovery process from the impact of the pandemic is still on-going amid elevated uncertainty in the international economic environment," it said.
Romualdez said the legislative agenda shall be guided by targets set in the 2022-2028 Medium-Term Fiscal Framework which are: (1) 6.5-7.5% real GDP growth in 2022; 6.5-8% real GDP growth annually between 2023 to 2028; (2) 9% or a single-digit poverty rate by 2028; (3) 3% National Government deficit to GDP ratio by 2028; (4) Less than 60% National Government debt-to-GDP ratio by 2025; (5) At least $4,256 gross national income per capita to attain upper middleincome status.
The House also committed to "prioritize legislative measures that are consistent with the long-term socioeconomic vision as embodied in Ambisyon Natin 2040, as well as the 2022-2028 Medium-Term Fiscal Framework, for a prosperous society, consistent with the achievement of macroeconomic stability and inclusive economic development, while continuing to allocate resources for health, disaster risk management, food and social security, digital economy, local government support, private sector participation and growth-inducing expenditures."
The Medium-Term Fiscal Framework shall be subject to review and updating in three (3) years, or in 2025, prior the 20th Congress, to reflect current economic conditions and developments, according to the resolution.
AUTHOR PROFILE
Nation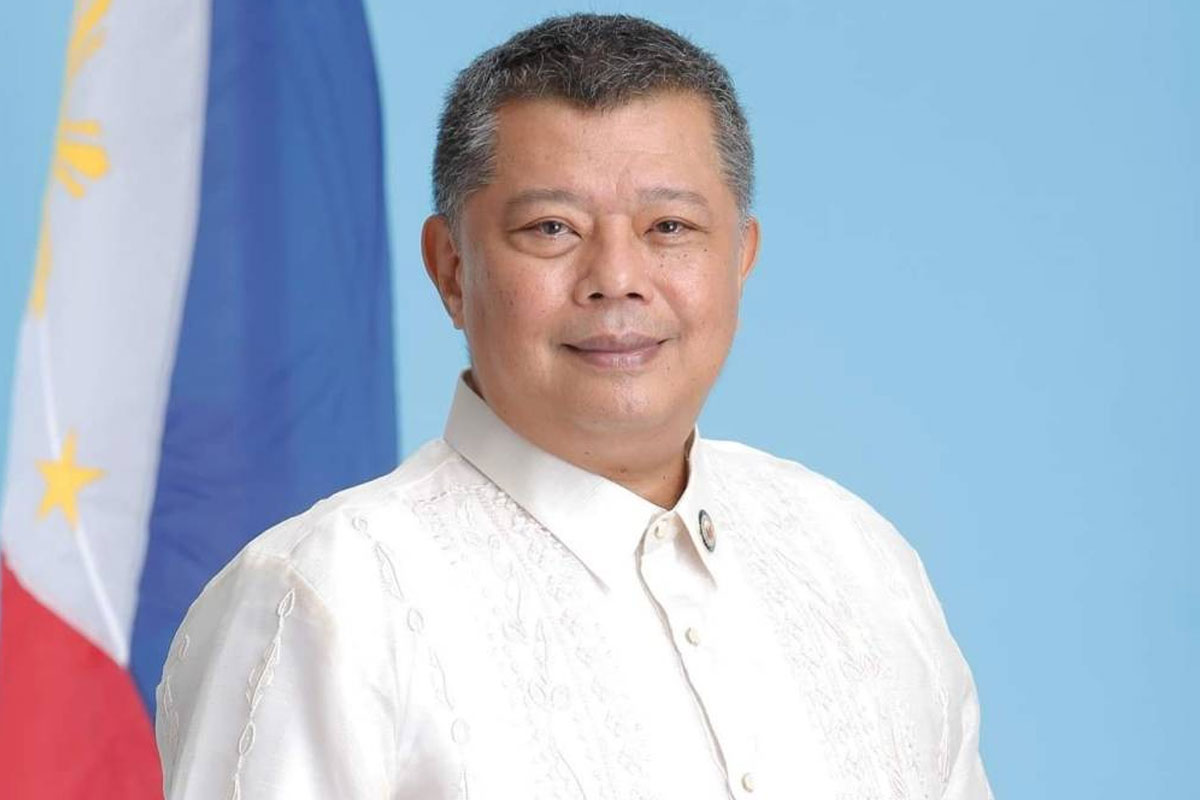 SHOW ALL
Calendar