Revilla pushes amendment to Centenarian Act of 2016
DURING the public hearing of the Senate Committee on Social Justice, Welfare, and Rural Development on Wednesday, Feb. 8, 2023, Senator Ramon "Bong" Revilla Jr. expressed his strong and firm support for the passage of the bill aiming to amend the Centenarian Act of 2016.
Revilla, who is the principal author of the measure, seeks to grant monetary benefit to those senior citizens aged 80 years old and 90 years old, amounting to P10,000, apart from the P100,000 they will receive should they reach the age of 100.
Under the present law, only those who reach the age of 100 years old enjoy the benefit of cash gifts. However, many senior citizens do not reach the said age.
In the most recent data released by the World Health Organization (WHO) in 2019, the life expectancy for Filipino males is 67 years and 73 years for Filipino females.
However, the data do not reflect possible changes in the numbers over the recent years, especially since the COVID-19 pandemic happened and continues to persist only after 2019.
"Life is short and the least we can do for our elderly countrymen is to ensure that while they are still here with us, they get to experience and enjoy benefits and assistance from the State. Pagaanin natin ang yugtong ito ng kanilang buhay," Revilla said.
Revilla further stressed that granting senior citizens cash gits would help them pay for the expenses of medicines and supplements usually needed considering their old age, highlighting the importance of giving the benefit at an earlier age.
As reported by the Department of Social Welfare and Development, a total of 8,568 centenarians were served since the law's implementation, broken down as follows: 2,739 in 2016; 940 in 2017; 1509 in 2018; 985 in 2020; and 1,200 in 2021.
AUTHOR PROFILE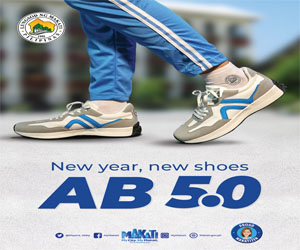 Nation
SHOW ALL
Calendar