Review of Jennifer Lopez's hilarious action-comedy, 'Shotgun Wedding'
WE like Jennifer Lopez, so despite the negative reviews critics gave to "Shotgun Wedding", we still watched it. The movie is about a destination wedding and the featured place here is Mahal Island in the Philippines.
There is a Mahal resort in Samal Island, but the movie was not really shot there but in a resort in the Dominican Republic. They do have an Asian couple in the cast who speak Tagalog.
Another movie supposedly set in the Philippines is Gerard Butler's "Plane", where they make an emergency landing in Jolo and are hostaged by Muslim rebels led by a Datu Jumar who's not really played by a Pinoy actor but by a black Hollywood actor.
"Shotgun Wedding" happens entirely on the island resort. JLo is Darcy and she's about to wed Josh Duhamel as Tom. They gather their respective families and friends there in what Tom pictures as the ultimate perfect wedding.
But as may be expected, things don't go as planned. Both Darcy and Tom start having cold feet and argue about a lot of things just before the wedding. And just as they continue to bicker amd express their doubts about the wedding, pirates suddenly barge in and take everyone hostage.
It's good Darcy and Tom are then fighting in another part of the island when the intruders come in so they get to evade the bad guys. It's now up to them to save their relatives and guests.
It turns out that Darcy's dad, Robert (Cheech Martin), is a multi-millionaire and the pirates demand he pays them $45 million to keep everyone alive. The big cast includes the hilarious Jennifer Coolidge as Carol, Tom's clueless mom who steals a lot of scenes.
Respected Brazilian actress Sonia Braga plays Renata, the mother of Darcy who hates the new wife of her dad, Darcy Carden as Harriet, who turns out to have her own schemes about the wedding.
Singer-actor Lenny Kravitz plays JLo's ex-boyfriend, Sean, who her dad invited without telling her.
It turns out there's a big twist in the role he plays. Also in attendance is JLo's slutty sister, named Jamie Rivera (Callie Hernandez), who had a one-stand with Tom's best man, Ricky (Desmin Borges.) Selena Tan and Alberto Isaac play the Pinoy couple.
Some of the jokes in the movie are not really that funny but corny, but all in all, we find it quite entertaining. One of the most amusing sequences is when Darcy and Tom, after they're captured by the pirates, ask their guards to let them go with the wedding ceremony.
The guards agree when Darcy's dad promises to release the ransom money if they would allow Darcy and Tom to go on with the wedding ceremony.
Jennifer Coolidge starts singing the song "I'll Be (Your Crying Shoulder)" by Edwin McCain and everyone else follows. Darcy and Tom then trick the pirates and Darcy manages to steal a hand grenade from one of them, who runs away and starts firing on them.
Jennifer Coolidge manages to get a gun and fires back. Tom asks Darcy to throw the grenade in the air and uses a stick as a bat to eject it to the direction of the bad guy. It's a perfect hit and the explosion not only kills the pirate but also lights up the fireworks meant to be used during the wedding celebration.
More exciting action scenes follow to make the movie a zany romcom combined with some slambang action. JLo maybe 52 but she has the comic presence and energy of an ingenue who has yet to learn much about relationships.
She is quite endearing as the bride who doesn't really want to have a grand wedding but gives in to her fiance who is bent on making it really memorable for everyone. She is so cute in that scene where she flirts with her stressed groom in her sando and panties, revealing her washboard abs, trying to reach a book on a high shelf to convince him for them to have sex.
Josh Duhamel looks so dashing when he was introduced in the soap "All My Children" and hit it big in the five "Transformers" movies. He's now 50 years old, greying at the temples and plays a hasbeen athlete. Honestly, he doesn't have much of an electric chemistry with JLo but he is serviceable enough so audiences will surely accept him doing the silliest, cartoonish situations as big little boy who fears of being a disappointment to other people. Director Jason Moore (best known for the hit musical "Pitch Pefect") doesn't aim to win an Oscar for his work here but surely is in good touch with his leads and elicits smart supporting performances from the other members of the cast.
AUTHOR PROFILE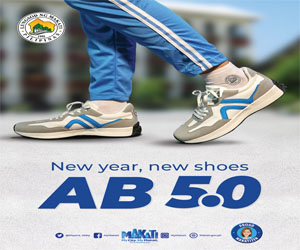 Concerts and Movies
SHOW ALL
Calendar