Review of Hulu suspense-thriller about a kidnapped girl, 'No Exit'
'NO Exit' on Hulu has nothing to do with the classic play of Jean Paul Sartre. It's a low-budget thriller shot on mainly a single setting, a rest stop in the mountains while a snow storm is raging on.
The lead character Darby, is Asian-American, played by Havana Rose Liu, a model who gets her biggest acting break here.
She's in a rehab facility (it's her seventh stay there) when she got a call saying her mother had a stroke and was rushed to the hospital. She asks for permission to be allowed to visit her mom, but her request is rejected, so she escapes and drives to Salt Lake City where her mom is.
In the middle of the snowy road, a state policeman stops her and tells her that the interstate highway has been closed due to a blizzard. She is advised to stay in a local visitors center in the mountains and just wait until the storm subsides so she can continue driving the next day.
Inside the rest stop, she meets four other stranded people: an interracial married couple going to Las Vegas, Ed (Dennis Haysbert) and Sandi (Dale Dickey), and friends Ash (Danny Ramirez) and Lars (David Rysdahl). They try to pass the time by playing cards. It's easy to predict that some of them are up to some mischief.
While Darby is outside looking for a phone signal, she hears the muffled cry of a little girl asking for help. She investigates and traces it to a van in the parking lot, where she sees the girl, Jay (Mila Harris), gagged and bound, obviously a kidnap victim. She gets into the van, talks to Jay and promises to save her.
She then returns to the rest stop to find out who is the girl's kidnapper. But this is easier said than that, as it turns out that the plotting, which is based on a novel, has so many twists and turns, aggravated by the confined and claustrophobic rest stop setting.
The storytelling is not perfect and it struggles to move along, but if you're willing to suspend your disbelief, it manages to sustain our attention as we get to root for Darby as she tries to figure out who kidnapped the girl and how can she possibly save her from the child trafficker who's holding her captive.
It turns out all the people inside the rest stop have their own dirty dark secrets, putting Darby and Jay in increasingly dire straits. This makes the movie teeter on the edge of insanity and nonsense, but somehow it manages to make it all part of the movie's escapist fun.
The movie has its own share of brutal violence, with the blood and gore escalating in the climactic final act as the very determined Darby tries her best to fight off the bad guys single-handedly. To top it all, the kidnapped girl turns out to be sick and has to get the right medication. All these elements are enough to make Darby a paranoid.
The movie has a strong ensemble cast, led by Liu as Darby who comes up with a fairly believable performance as the much harassed heroine who suddenly finds a meaningful purpose with moral clarity in her drug-addicted life. We totally root for her. Haysbert and Dickey lend great support as a married couple who doesn't seem to know a lot of things about each other.
Director Damien Power, who earlier directed the thriller "The Killing Grounds", succeeds in making the dark and snowy outdoors a forbidding part of the story. He knows how to keep the screen goings on interesting by serving up lots of gruesome violence each time the story lags.
The film is supposed to be happening in the American Southwest, but it was actually shot on location in New Zealand. The director knows how to ratchet up the tension as more and more surprises accumulate in the convoluted storytelling. The action scenes are crisply edited and the musical score by Marco Beltrami helps in adding up to the movie's nervous and grim mood.
AUTHOR PROFILE
Concerts and Movies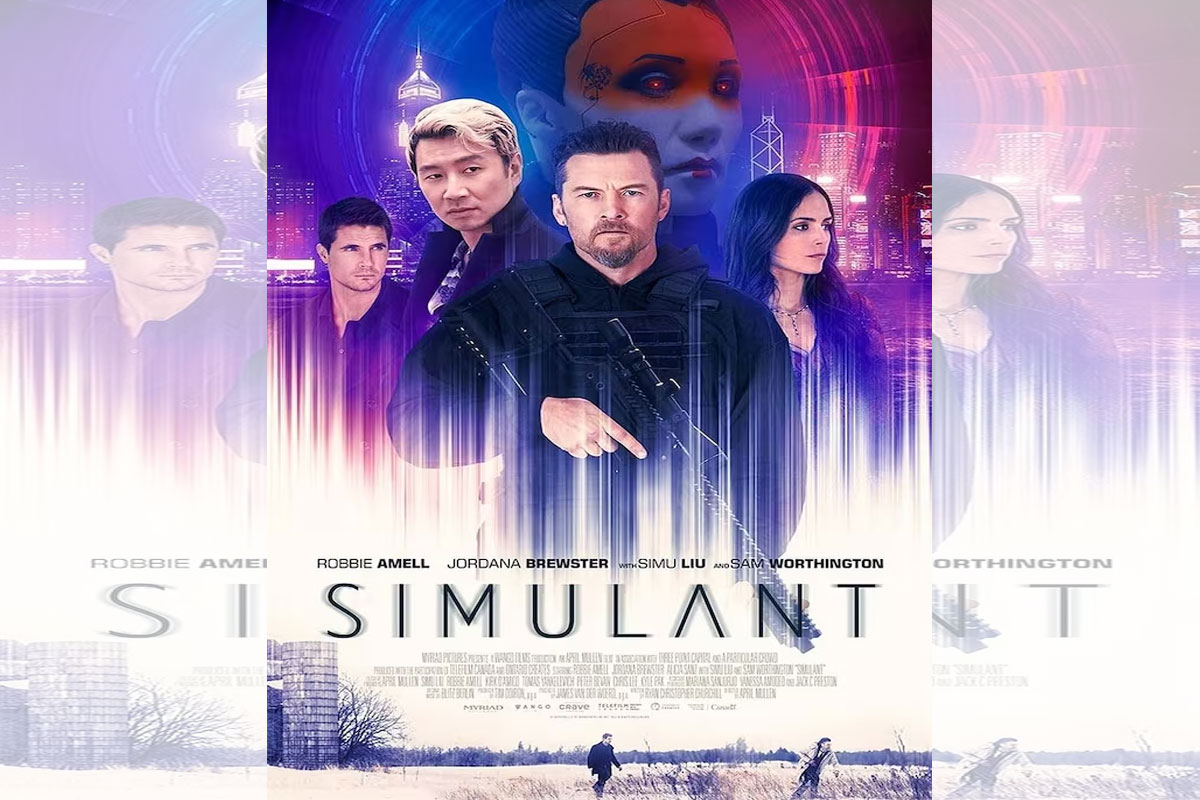 SHOW ALL
Calendar