Review of action-packed 'John Wick 4,' a film so exhausting to watch
THE 'John Wick' franchise began in 2014 when Keanu Reeves, in the title role of a retired hitman, takes revenge against the Russian gangsters who killed his dog, a gift from his wife who just died, and also stole his vintage Mustang.
It was a huge blockbuster so Chapter 2 followed in 2017, with John up against the High Table Italian mafia lords.
It's an even bigger hit than the first one. Chapter 3: "Parabelllum" came out in 2019 with Halle Berry as John's ally in Morocco who helps him meet with the Elder who is superior to the High Table.
It ends with his friend Winston (Ian McShane) betraying him, but his other friend, The Bowery King (Laurence Fishburne). helps him and they vow to join forces against the High Table.
And now in Chapter 4 (the release of which was delayed by the Pandemic), John gets to kill the Elder (George Giorgiou) in Morocco and he now faces the new leader of the High Table, the Marquis Vincent de Gramont (Bill Skarsgard, "It" movies), who hires Caine (Donnie Yen, "Ip Man"), a blind assassin to kill John.
If Caine wouldn't do it, the Marquis threatens to kill his daughter. John hides at the Osaka Continental Hotel, managed by his old friend Koji (Hiroyuki Sanada, "Bullet Train".)
The hired killers of the Marquis, led by Caine, storm the hotel to kill John. Koji's daughter, Akira (Rina Sawayama), who is also the concierge of the hotel, joins her father and John to fight the High Table's hired assassins.
John has to face another killer hired by the Marquis, the bounty hunter-tracker known as Mr. Nobody (Shamier Anderson, TV series "Invasion" & "Winona Earp"). He comes with a ferocious, man-eating doggie who figures in one of the funniest scenes in the movie.
But he lets go of John, who's a former friend, when he finds the money to be paid by the Marquis not enough. Winston (Ian McShane) tells John to challenge Gramont to a one-on-one duel.
If he'd win, then the High Table would let him go. But first, he has to be a member of another crime family to get to challenge the Marquis.
John used to be a member of Ruska Roma, another crime organization, but he has ended his relationship with them.
Now, he goes back to them to renew his ties to be able to face the Marquis. Katia (Natalia Tena), a Russian girl, would agree only if he'd kill Killa (Scott Adkins), head of the German High Table who had previously killed her father.
John looks for Killa and gets to kill him. He then formally challenges the Marquis to a duel. The Marquis then sends Caine to fight for him and the venue is the familiar Paris church on top of a hill, the Sacre Coeur (Sacred Heart) in Montmartre.
To prevent him from getting to the venue, the Marquis offers $40 million to various assassins who will try to kill John along the way.
This is as far as we'll go, so as not to spoil things for you.
But brace yourself for an insanely violent finale and an unexpected ending, which you don't have to believe as Keanu was just quoted that he's willing to do more JW sequels. Also, a spin off is being made, with Ana de Armas as a female assassin called the Ballerina.
JW4 tops all the previous flicks by piling up more of what you've already seen in the past installments.
It runs for nearly three hours and this is because director Chad Stahelski expanded its worldbuilding by introducing some new characters. JW4 is where JW's past and present meet on a deadly collision course.
The first half hour is kinda slow, with its highlight showing John riding on a horse in the desert to kill the elder in Morocco, but it picks up when he goes to the hotel in Osaka and his foes gang up on him. This is a 40-minute bloodbath.
The next big action set piece is when he John goes to Berlin to fight it out with Scott Adkins, who's barely recognizable here with his fat suit and gold teeth.
The action here strains our credulity with all the people on the dance floor continuing to dance and not getting scared while John and his enemies are already killing each other in front of them.
The franchise works mainly because Keanu is so totally committed to his title role. If Tom Cruise has Ethan Hunt and Pete Mitchell, Keanu has Neo and John Wick.
The action in JW4 is impressive with its violent and beautiful bloody balletic sequences, but it's really the lead actor that sets it apart from all the others.
You can see that Keanu is really doing his own stunts and he makes sure that there's always something exciting full of movement, energy and violence happening on screen, delivering the blood and the bullets on a massive scale.
He gets punished big time in several scenes, being repeatedly hit by cars, falling down a high place into the ground, falling down the about 200 steps of the Sacre Coeur.
We know we took the funicular when we went to the top of that hill, but it's not shown here. But the 30-minute finale at Sacred Heart with its very high body count is truly so frenetic you will feel exhausted after watching it.
It's good they were allowed to shoot there. And also around the Arc de Triomphe monument with a long chase scene and shootout.
John is a man of few words but is so undeniably a charismatic ruthless badass. Keanu maybe 58 years old, but he has never looked more agile and fluid on the big screen, ready to take down anyone who gets on his way.
The action rarely lets up, with the adrenalin-fueled violent scenes so elegantly choreographed, cleanly shot and spectacularly executed.
With his technique of shooting his opponents on the head at close range, John is more unkillable than James Bond that we think he can demolish even all the Avengers.
Keanu gets a great supporting cast. Bill Skarsgard is undoubtedly a mad man as the Marquis who comes from French royalty. He demolishes the entire New York Intercontinental Hotel just to punish Winston for not being able to kill John.
Also giving great support are Laurence Fishburn as John's foremost ally, the Bowery King; Hiroyuki Sanada, Scott Adkins, Donnie Yen and Lance Reddick as Charon, John's friend and the NY hotel's concierge (he appeared in all the past JW films and he passed due to an illness after doing this).
AUTHOR PROFILE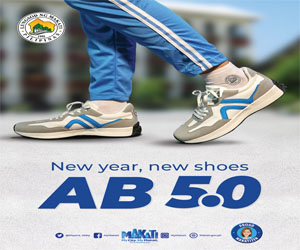 Concerts and Movies
SHOW ALL
Calendar