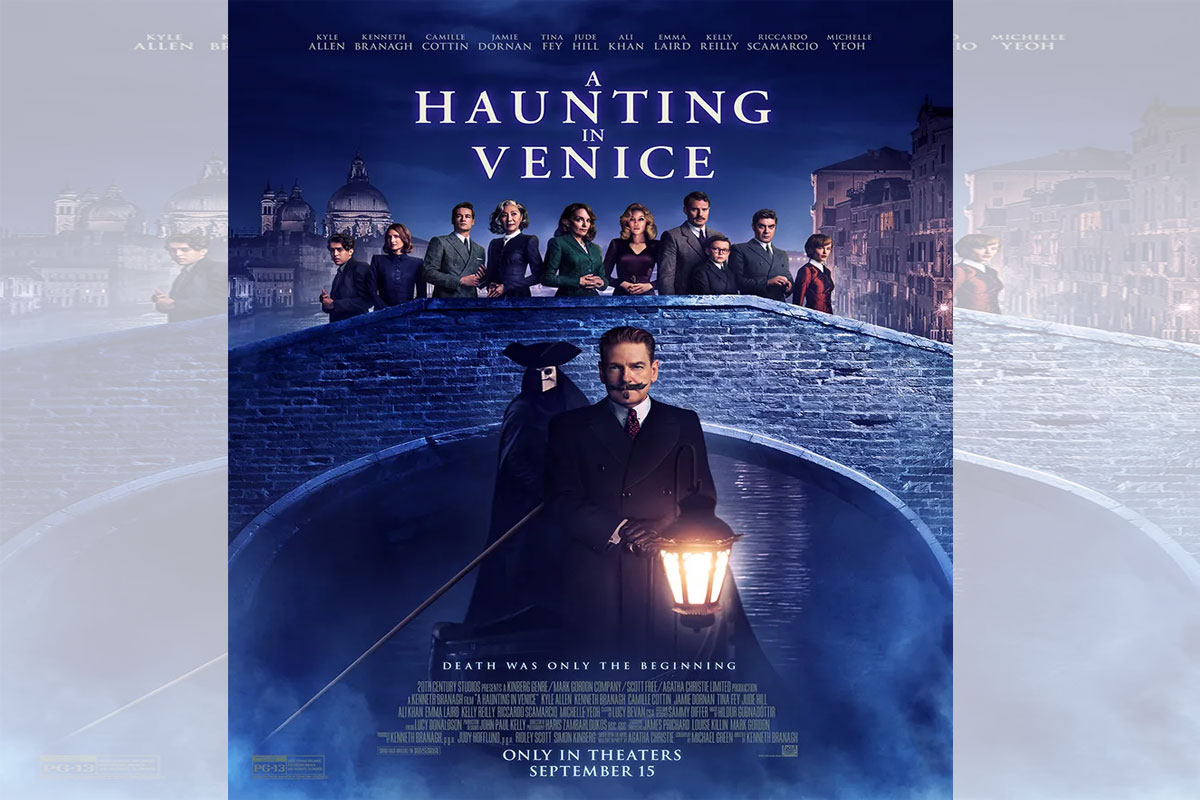 Review of a combined murder-mystery and ghost story, 'A Haunting in Venice'
'A HAUNTING in Venice' is the third movie of Belgian detective Hercule Poirot, a creation of Agatha Christie, after "Murder on the Orient Express" (2017) that earned $352 million and "Death on the Nile" (2022) that earned $137 million.
Kenneth Branagh returns for the third time as Poirot and as the movie's director. The movie is based on Christie's 1969 novel, "Halloween Party". The story is set in Venice, Italy in 1947 and Poirot is now retired.
The first movie was set inside a train, the second one in a boat and now, this one is set inside an old building that used to be an orphanage and is believed to be haunted by the spirits of the children who died there during a plague.
The story takes place one rainy night on the eve of Halloween. The decaying building is owned by an opera singer, Rowena Drake (Kelly Reilly) and she has invited a renowned medium, Joyce Reynolds (Michelle Yeoh in her first movie after winning as Oscar best actress) to do a seance where she aims to communicate with her daughter, Alicia (Rowan Robinson), who died when she committed suicide and jumped into the Venice canal below.
Poirot is invited to join the seance by his old time friend, Ariadne Oliver (Tina Fey), a writer of mystery novels who is in a slump and in dire need of a new hit. She is able to convince Poirot to leave his retirement even for just a while so he can participate in the seance.
Other characters in the seance include Camille Cotin as Olga the housekeeper, Jamie Dornan as wartime physician Dr. Ferrier and Jude Hill as his young son Leopold (they also played father and son in Branagh's Oscar nominated 'Belfast'.) Then there are the stowaway assistants of Michelle Yeoh from Hungary who want to migrate to the U.S., Emma Laird and Ali Khan as Desdemona and Nicholas Holland; Riccardo Scamarcio as Vitale, a bodyguard; and Kyle Allen as Maxime, a chef who is Alicia's former boyfriend.
Soon, Poirot is confronting all of them to find out their motives after one of the characters is murdered and strange happenings occur in the house of horror. A huge chandelier suddenly crashes into the floor, windows burst open mysteriously and they can hear voices coming out of the shadowy darkness.
Of course, Poirot reacts to all this with much skepticism, believing everything has a rational explanation and not caused by occult phenomena. This film is obviously made to combine Christie's classic detective story with the usual tropes of a horror flick involving the supernatural.
No doubt the sinking city of Venice is a great atmospheric setting for a gothic horror film. As gondolas sail through its murky canals on a dark and stormy Halloween night, it seems like the ghosts that float around are those of innocent children out for a spooky and morbid game of trick or treat.
But after a while, the movie gets boring and becomes too chatty to be truly sinister, with Poirot doing the talking most of the time as he grills the various characters who are all underdeveloped. Ho-hum…
When he finally provides the solution to the mystery, it's more and more talk and explanations that seem to be so hurriedly presented to us viewers and not totally convincing. We think the cast is wasted, specially Michelle Yeoh who seems to be sleepwalking and makes an early exit in a forgettable role not worthy of her Oscar trophy.
To begin with, we cannot understand why the killer would entertain a psychic who can just uncover his or her crime. And we also cannot believe that when the killer tried to drown Poirot in a tub of water, he or she easily empowered him and he seems so helpless.
Even the hokum clues are unpersuasive: a hidden telephone, a rigged typewriter, a bottle of honey that turns out to be poisonous, a mysterious rag doll all fail to make the narrative credible. The movie simply fails as a detective story (we prefer Daniel Craig's "Knives Out") and as a horror film that is not scary at all.
AUTHOR PROFILE
Concerts and Movies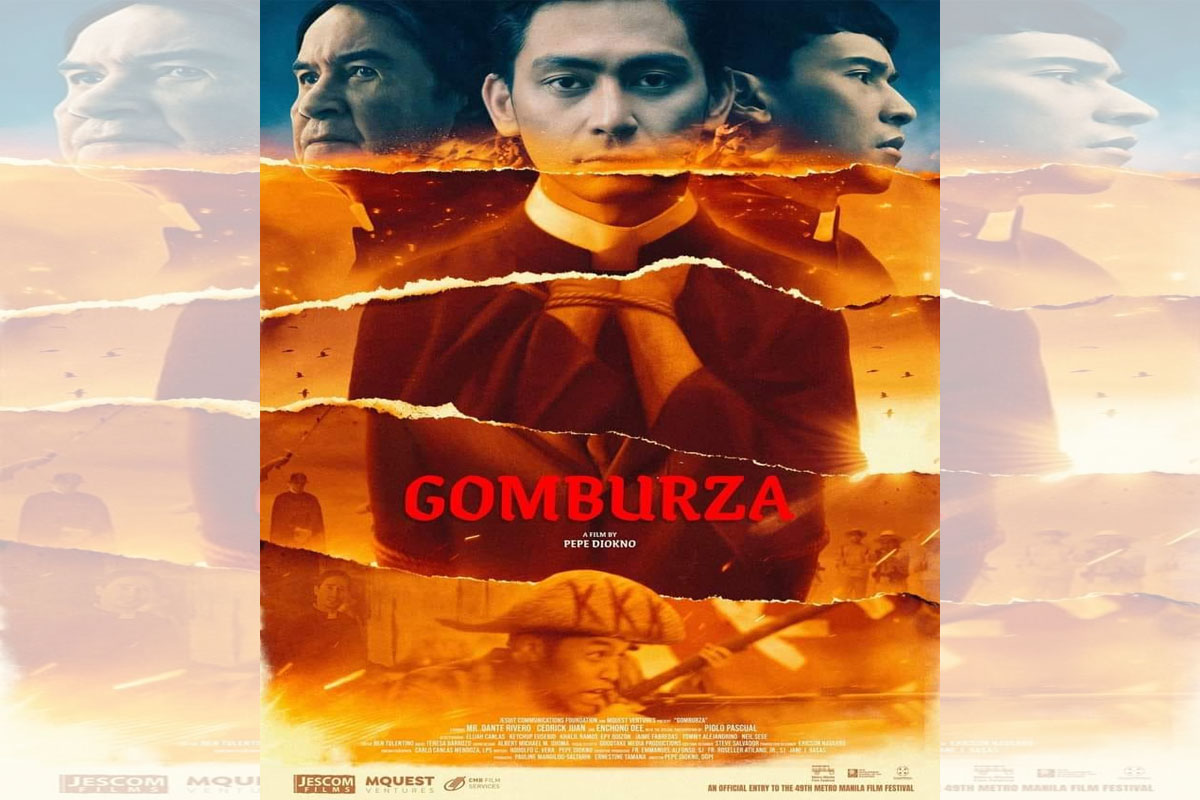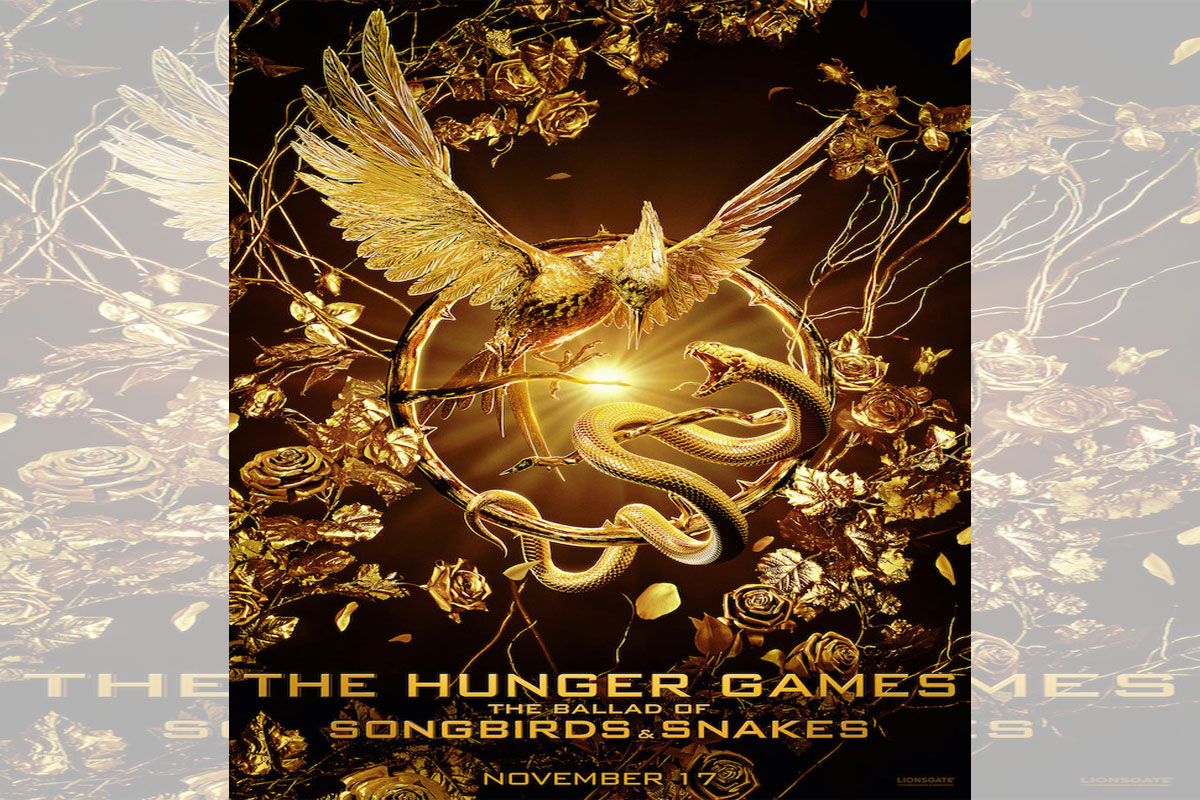 SHOW ALL
Calendar