Retired PNP, AFP Generals and their Presidential bets
WHILE the Philippine National Police and the Armed Forces leaderships are maintaining their strict apolitical stand in the May 9 presidential election, allow me to mention a number of retired police and military generals who have openly expressed their support to some of the candidates led by former Senator Bongbong Marcos Jr.
Although we have 10 presidential candidates, it is widely believe that only the leading presidential contender Bongbong Marcos, former PNP chief-turned Sen. Ping Lacson and Vice President Leni Robredo have their own solid backers from the police and the military, active or retired, some of them expected to get new posts too, handpicked personally by the new President come or recommended by the incoming Commander-in-Chief's trusted confidantes come June 30.
I don't know about the rest including Sen. Manny Pacquiao and Manila Mayor Isko Moreno although I heard from some members of PMA Class 1990 that their retired mistah, former Manila Police District director Rolly Miranda, understandably is helping Moreno.
In a recent manifesto of support for Bongbong Marcos, more than 100 retired PNP and AFP officials said that the latter is the best candidate to initiate true and genuine reforms in the institutions of our country, foster national healing and unity, and most of all, provide the support for the vast majority of our people who are most dependent on the service of the National Government.
"We believe Senator Marcos will care for the people, the military, the police and their families and can rally a sense of patriotism towards the national interest in light of the escalating concerns affecting the peace and security," the retired police and military generals, many of them products of the elite Philippine Military Academy said.
Those who professed their wholehearted support to Marcos Jr. include Medal of Valor awardees Ariel Querubin, Noel Buan, Roberto Salvador, Hilario Estrella, Bienvenido Fajemolin, Leopoldo Diokno, Lucio Curig, Roy Cuenca and Francisco Granpil. Both Querubin and Buan are PMA graduates.
Then there are the other former AFP chiefs, all Cavaliers namely Roy Cimatu, Benjie Defensor, Dionisio Santiago and Felimon Santos Jr.; former PNP chief Sonny Razon; former Philippine Coast Guard commandants Damian Carlos and Danilo Abinoja; and seven former AFP Service Area commanders.
The other retired police generals who are supporting Bongbong include Prospero Noble, Oscar Valenzuela and Errol Pan of PMA Class 1974 just like Razon; Andy Caro of PMA Class 1977; Charles Calima, Don Montenegro and Cip Querol of PMA Class 1981; Getulio Napeñas of PMA Class 1982; Ed Garado of PMA Class 1985 ;and Arnel Escobal of PMA Class 1987.
On the other hand, there are a handful of Peemayers who voiced out their support to Mrs. Robredo during a recent manifesto of support to the vice president's presidential bid. They include former AFP chiefs-Cavaliers Emmanuel Bautista, Ed Oban, Jesse Dellosa and Hernando Iriberri.
The four are among the former AFP chiefs of staff, Cabinet members and government officials who served under the late President Noynoy Aquino. As expected, the others who signed the February 1 manifesto endorsing the candidacy of Robredo include Sen. Leila de Lima who served as Aquino's Justice chief; former DILG chief, Mar Roxas; former Defense Sec. Voltaire Gazmin; and former Foreign Affairs Sec. Albert del Rosario.
Former DILG chief Roxas, who was badly defeated by Mayor Rodrigo Duterte in the 2016 presidential race is a cousin of Bongbong Marcoses' lawyer-wife Liza Araneta-Marcos. What is glaring here is that retired PNP Gen. Querol, known to be a close associate of Roxas when he was still the DILG chief, is now rooting for Marcos while his former boss is going all-out for Robredo. Also missing in the list of Robredo supporters are retired Bicolano police and military generals.
There is no official manifesto of support to Sen. Lacson's presidential bid although I really believe that many idealistic active and retired PNP and AFP officers and men are silently rooting for him, having experienced what it takes to be under a leader who has the political will to really institute reforms in the police force.
However, it should also be made clear that active police and military personnel are barred from campaigning for candidates since they should always be apolitical. Our soldiers and policemen thus are barred from speaking in public or thru the social media to express their full backing to a particular candidate. It's a taboo in the armed services.
This week, the PNP leadership even called on its retired officers and men as well as civilians from using the name of the PNP in their politicking activities, even to the extent of claiming the organization's support for their favored bets.
"The Philippine National Police hereby serves notice disclaiming any official sanction to politically-oriented messages and themes posted by retired PNP members and some other non-PNP individuals misrepresenting the organization," said Brigadier Gen. Roderick Alba the PNP Public Information Office chief in a statement.
According to the official, "messages posted in social media do not reflect the political views and opinion of the police organization, or any policy that openly expresses political support to any politician."
Alba issued the statement amid the penchant of some retired police officials and men and civilians to use the name of the police force in airing their support to their candidates in the May 9 national and local elections even though the PNP has a strict apolitical stand.
"Let me reiterate the PNP has nothing to do with these. The PNP is not in the business of making any political statement or meddling in campaign-related activities of certain candidates or political parties," the official said.
According to Alba, the PNP headed by Gen. Dionards Carlos maintains a non-partisan stance and will never endorse any political party or candidate vying for any elective position.
"With all due courtesies to our retired PNP officers, we respect your political views and opinion as private individuals. But by all means, please spare the PNP from partisan political activity," he said.
The official also stressed that non-PNP individuals engaged in similar activities are not solely accountable for their unwarranted act of misrepresentation but also the group that hired them for their own political propaganda and the candidates who will gain from it.
AUTHOR PROFILE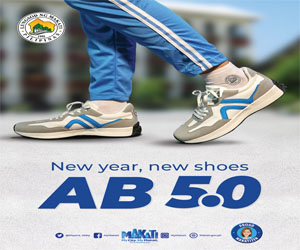 Opinion
SHOW ALL
Calendar