Residents, environmentalists want Tagkawayan declared renewable energy municipality
COMMUNITY members of Tagkawayan in Quezon and local and national clean energy advocacy groups on Wednesday called for caution against a coal-fired power plant project in the town that is still listed as proposed in the Department of Energy's (DOE) official portals, and urged the municipal government to take action in safeguarding local residents from coal's harmful effects with a strong commitment for renewable energy.
The groups, led by Quezon for Environment (QUEEN), made the call in letters addressed to Tagkawayan Mayor Carlo Eleazar, Vice Mayor Danny Liwanag, and the Sangguniang Bayan through Secretary Carlo Magno.
"We have been informed through letter exchanges with the DOE that the 1,200 MW Quezon Coal-fired Thermal Plant Project by Orion Pacific Prime Energy Inc. located in Tagkawayan, Quezon is still 'ongoing review' to determine if it's exempted from the DOE's coal moratorium advisory. We question the 'ongoing review' status of the project as we are also aware that the Tagkawayan local government unit has not issued an endorsement for the project, hence the project should be covered by the coal moratorium and marked as 'discontinued'," read the groups' letters, as frontlined by QUEEN convenor Fr. Warren Puno.
The Tagkawayan plant is one of two remaining coal projects in Quezon's pipeline, after proponents of other proposed projects declared cancellations earlier this year upon years of resistance by local residents and challenges faced after the coal moratorium announcement in October 2020.
"We are grateful that your honorable office remains strong in its position to reject the proposed coal-fired power plant. We stand with you in promoting a renewable energy municipality which embraces only clean, affordable, and renewable energy," read the letters, which were accompanied by a request for the local government leaders to come out with an executive order and an ordinance that will declare Tagkawayan as a fossil-free and renewable energy municipality.
QUEEN is joined by representatives from the Ecology Ministry of the Diocese of Gumaca, Our Lady of Lourdes Parish, Tagkawayan para sa Kalikasan, SeEdling Foundation, Kabataan para sa Kalikasan ng Atimonan, Tanggol Kalikasan, and national groups Philippine Movement for Climate Justice and Center for Energy, Ecology, and Development (CEED) in urging the municipal government to "preserve the rich environment of Tagkawayan and protect its residents from exposure to risks of dirty deadly, and costly coal-fired power plant projects."
"While the people of Quezon have already suffered much from currently operating coal-fired power plants, the recent cancellation of several projects provides hope that a truly clean energy future for the province can come sooner than thought possible before. In the context of worsening climate change, deadly coal pollution, and unreliable electricity from coal, we are hopeful that the municipal government of Tagkawayan can take the lead in making such a future happen," added Avril De Torres, Research, Policy, and Law head at CEED.
AUTHOR PROFILE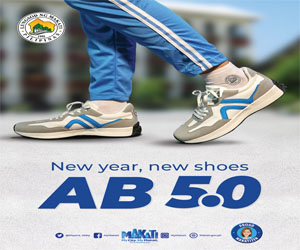 Provincial
SHOW ALL
Calendar