Rep. Sandro Marcos bares priorities
In campaign vs illegal drugs
PRESIDENTIAL son and Congressman-elect Ferdinand Alexander Marcos III was guest speaker during the celebration of the International Day Against Drug abuse and Illicit Trafficking (IDADAIT) where he emphasized key prioriities in the continuity of the anti-drug campaign in the country.
Marcos III also shared some priority areas which can help strengthen efforts on drug abuse prevention and control.
"Preventive education, treatment, rehabilitation, reintegration, and advocacy." These, according to Marcos III, are the key points where authorities should focus to ensure continued success in the domestic setting.
He mentioned that a clear indicator that anti-drug priorities are being implemented effectively is the institutionalization of community-based rehabilitation programs in the Philippine setting.
The IDADAIT celebration, he said, is timely for highlighting these gains.
"We are setting best practices in the ASEAN and our neighbors in the region are replicating our best practices," he added.
According to the young Marcos, the campaign against illegal drugs is an investment for the future.
"We are doing this for the youth. Each one of us must commit to the cause and work hand in hand to create safeguards and safety-nets to protect sectors against illegal and dangerous drugs."
Also tagged as the "World Drug Day," the IDADAIT is an international event which primarily aims to strengthen action and cooperation in achieving a world free of drug abuse among United Nations (UN) member states.
The Dangerous Drugs Board (DDB) which led the celebration said that it is anchored on the UN-prescribed theme; "Addressing drug challenges in health and humanitarian crises."
As the world continues to witness health and humanitarian crises from the COVID-19 to illegal drug abuse, the DDB said that the world's need to address these on a global scale has been apparent.
AUTHOR PROFILE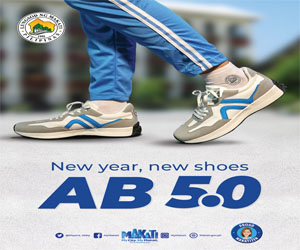 Nation
SHOW ALL
Calendar