Reminders for the 2022 polls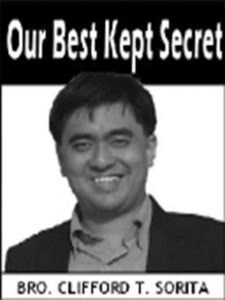 One obvious lesson we learned during the past elections was the fact that since precincts were clustered to accommodate the maximum number of at least 800 voters … Standing in line for long periods of time would bring agitation and frustration most especially with "new normal voting protocols". But such an experience is greatly diminished when a voter is mindful of certain preliminary steps before going to one's respective voting center. Here are some practical reminders one should be keenly aware of for May 9, 2022 Polls:
V–ERIFY your name in the certified voters' list before Election Day. Don't wait for the last minute to know whether or not you are on the list. This will enable you to resort to other possible remedies just in case your name is not on the list. With all the commotion on Election Day it will be hard for you to seek quick resolution to your registration problems. Verifying you name will also help you to know in advance the clustered precinct you now belong. Remember that a maximum of 800 voters shall be clustered to vote in one VCM (Vote Counting Machine), so chances are you will now vote under a new clustered precinct. By the way, if you are not familiar with the layout of your voting center visit a Voters' Assistance Desk for help.
O-BEY automation rules and procedures. Our 2022 voting process entails "new normal" voting procedures and schemes so if you are still unfamiliar with our COVID19 Voting protocols and automated election system (for new voters) you may visit helpful websites (e.g., www.comelec.gov.ph) or read education materials distributed by your local election officer. You may as well go early to your voting center to visit a special "Holding Area" which will provide you with a brief orientation before you go to your precinct to vote. As a personal request, I am appealing to those who know our automated voting process to help disseminate this information by sharing it to your family, friends and loved ones.
T-RAVEL to your voting center early. An early bird catches the worm. Don't wait for the "last two minutes" before you go to your precinct to vote. By voting early you will avoid the long queue of voters waiting for the turn to vote, and by so doing you will avoid the frustration of queuing under the intense heat of the sun. This will give you enough time to do other important things after you vote. Election Monitoring Groups will be very thankful if you volunteered to join them in safeguarding the polls … so vote early and come help them out. Note: Voting Starts at 6:00am.
E-LEVATE your voting standards. Use your right of suffrage responsibly. Never underestimate the power of your vote. Your vote can make a difference … It can help elect worthy men and women into public office that would alleviate the plight of those we consider voiceless in our society. Conversely, it is the same vote that can place a tyrant into government who would use one's power for despotic rule. Don't just make a choice, make a right choice. After carefully considering a candidate's platform of governance make sure that your choice is articulated through your ballot, and to help make sure that your vote counts … Do not over vote, fully shade the oval beside your choice of candidate and bring your list of chosen candidates to the polls to avoid confusion and to save on your voting time. By the way, for this election a receipt shall be issued after you have cast your vote. Verify your vote by checking that receipt, and do not bring out that receipt. Surrender the receipt by dropping it in the receptacle provided.
R-ESPECT the choice of others. Pointless violence is the result of a divisive electoral process. Ideologically our choice of candidate is based on someone who would represent who we are and what we stand for but this choice must never lead us to disrespect one another. Dialectically a THESIS placed side-by-side an ANTI-THESIS creates SYNTHESIS. The essence of a truly mature electoral process is being able to respect the sovereign will of our compatriots reflected through the ballot even though it may not be our personal choice. Our mere participation in the process gives meaning and legitimacy to our right of suffrage. The creative opposition of thoughts and belief must lead us to what Habermas calls communicative rationality.
LAST REMINDER: It is when we vote that we participate in Nation Building because it is the leader, we choose that shall direct us to such a noble task. It is a great responsibility for us to choose the best candidate for the job. It is when we fail to conscientiously choose the BEST leader that we also fail in our responsibility. We are therefore impelled to make the right choice and to vote if we are to belong to the movers of moral transformation. In the end, we are Filipino Citizens responsible for the betterment of our country —– the Philippines.
———————–oOo——————————
For any personal comments or suggestions, you may call 0917-4805585 or email me at csorita@yahoo.com.
AUTHOR PROFILE
Opinion
SHOW ALL
Calendar