QCPD intensifies security for Undas
Quezon City Police District (QCPD) Director, Police Brigadier General Antonio C. Yarra said QCPD has intensified its security and is all set for the upcoming All Saints' Day and All Souls' Day, as uniformed personnel and other stakeholders are already deployed to different cemeteries and columbaria in Quezon City.
Despite the closure of cemeteries from October 29 to November 2, as per MMDA Resolution No. 21-22, Series of 2021, Yarra ordered his men to ensure peace and order, provide public safety and implement the minimum public health standards, as influx of people who will visit before and after the closure dates is expected.
Except for the said closure dates, cemeteries and columbaria will remain open and accept visitors from 6 a.m. until 6 p.m.
However, to prevent overcrowding and the spread of the COVID-19, the cemeteries and columbaria will enforce limited number of visitors within the premises – 60 percent for indoor and 80 percent for outdoor venue capacity.
A total of 2,686 personnel has been deployed to six cemeteries and 24 columbaria in the city. It is composed of police personnel and other stakeholders such as the Department of Public Order and Safety, Task Force for Transport and Traffic Management, Market Development and Administration Department, Task Force Disiplina, Assistant Administrator for Operations, Civil Registrar, Metro Manila Development Authority, Civil Registry and Quezon City-Office of City Administrator.
Police Assistance Desks (PADs) in all cemeteries and columbaria are also established to facilitate assistance needed by the public.
Likewise, there are PADs in different public transport terminals, malls, parks and resorts for crime prevention and public convenience, and in case of overcrowding in these places.
Anticipating criminal elements to take advantage of the situation, the QCPD said it is continuously conducting other security measures such as anti-criminality, motorcycle action center, law enforcement checkpoint, border security, traffic management and critical infrastructure protection security operation to thwart illegal activities and to preempt lawless elements.
The deployed personnel will continue to guard the areas to assure that no one will violate the imposed guidelines especially the strict observance of minimum health safety protocols such as wearing of face masks and face shields upon entry and while inside the cemetery or columbarium, filling out a contact tracing form and observing a minimum of two meters distance.
Yarra reiterated that bringing of items like guns, explosives, bladed weapons, intoxicating alcohol, illegal gambling cards, videoke machines and loud speakers are strictly prohibited.
"To ensure the safe and peaceful celebration of UNDAS 2021, the police force of Team NCRPO particularly the QCPD is ready and equipped to patrol and monitor their areas of responsibility to maintain peace and order during the said holiday," Gen. Vicente D. Danao Jr. said.
Quezon City Mayor Josefina 'Joy' Belmonte lauded QCPD under the leadership of Yarra for its unending efforts in maintaining peace and order in the city, especially in securing all cemeteries and columbaria towards the attainment of safe and peaceful observance of All Saints' Day and All Souls' Day.
AUTHOR PROFILE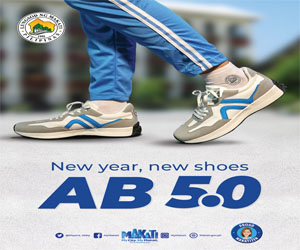 Metro
SHOW ALL
Calendar