Pulong seeks more benefits for 'sikyus'
DAVAO City 1st District Representative Paolo "Pulong" Duterte has filed a measure that aims to improve the welfare of security guards and other members of the private security industry by institutionalizing rules set by the labor department on their employment, working conditions, and benefits.
Along with Benguet Rep. Eric Yap, Duterte proposed that security guards and other private security personnel be entitled to, among others, a salary of not less than the minimum wage; service incentive leave and other benefits enjoyed by regular employees, such as overtime pay, social security, 13th-month pay, and retirement benefits.
"While they put their lives on the line for the protection of establishments and of the general public, [this security personnel] are deprived of the same protection from their employers in terms of salary and benefits," Duterte and Yap said in proposing the Magna Carta through House Bill (HB) No. 5493.
Security guards and other private security workers often suffer from long work hours, inadequate pay, and at times, even abuse from their principals and security service contractors (SSCs).
Duterte recalled that in November last year, 12 security guards in Davao Oriental were found to have been deprived by their employer of their rightful pay and benefits and were, thus, awarded P1 million by the Department of Labor and Employment (DOLE) in money claims.
He said the case had highlighted the "distressing" plight of many security guards who are often underpaid and their labor rights violated by their agencies or SSCs.
"This is unacceptable considering that security guards and other private security personnel are exposed to risks that could endanger their lives. They are even considered as 'force multipliers' in places with limited police presence. They deserve to be treated better," Duterte said.
The proposed Magna Carta contains provisions similar to rules earlier issued by the DOLE on the employment of private security workers, such as considering security guards and other private security personnel as employees by their SSCs or agencies and, thus, are entitled to benefits.
Under the Magna Carta, they will gain regular employment status after completing a probationary period not exceeding six months.
Security guards and other private security personnel affected by the repeated hiring-firing-rehiring pattern done by SSCs shall also be considered under the Magna Carta as regular employees if the aggregate duration of this scheme sums up to at least six months.
The Magna Carta enumerates the rights and privileges of security guards and other private security personnel, which include 1) safe and healthful working conditions that ensure appropriate rest for them and protection from abusive treatment; 2) labor standards, such as but not limited to, service incentive leave, premium pay, overtime pay, holiday pay, night shift differential, 13th-month pay, and separation pay; 3) retirement benefits; 4) social security and welfare benefits; 5) right to self-organization and collective bargaining; and 6) security of tenure.
Discrimination against any private security worker by reason of gender, civil status, creed, religious or political beliefs, and ethnic groupings is also prohibited under the measure.
The Magna Carta also ensures that private security personnel is paid at least the minimum wage prescribed for non-agricultural workers in the region where one is assigned.
A transfer of assignment should not result in a reduction of the wage rate received by the private security worker. Under the Magna Carta, the wage rate most favorable to the worker shall apply.
SSCs are also required to grant maternity, paternity or parental leaves to their private security workers, whichever is applicable. The bill also requires SSCs to provide Philhealth coverage, life and medical insurance to their private security personnel.
The bill also outlines the liabilities and responsibilities of SSC and the principals to which private security workers are assigned.
If the Magna Carta is enacted into law, violating its provisions or willfully interfering, restraining, or coercing any security guard or other private security personnel in the exercise of his or her rights is punishable with a fine of not less than P250,000 but not more than P500,000, or imprisonment of not more than two years, or both.
The Magna Carta covers all private security, detective, investigative agencies or operators, their principals or clients and all other companies employing security guards and other private security personnel.
In 2016, the DoLE issued a set of guidelines governing the employment and working conditions of security guards and other private security personnel. The issuance, however, does not have the force of law and serves merely as a guide in the administration and enforcement of applicable labor laws and regulations that cover the private security industry.
AUTHOR PROFILE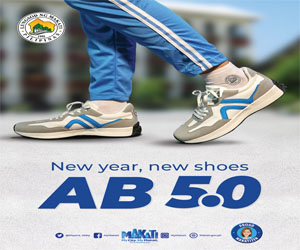 Provincial
SHOW ALL
Calendar