Pulong extends aid to aspiring doctors, lawyers
Cites gains from programs
ASPIRING doctors and lawyers, as well as displaced workers and calamity victims, were among the 36,000 beneficiaries of the various forms of assistance extended by the office of Davao City 1st District Representative Paolo "Pulong" Duterte from October 2022 to March of this year.
During this six-month period, Duterte also initiated the implementation of 37 infrastructure projects in Davao City, which include the construction of a fire station, multi-purpose buildings, revetments to prevent coastal erosion, roads, evacuation centers, and water and drainage systems.
The Davao City lawmaker also filed 39 of the 133 bills he has so far authored during the October 2022-March 2023 period, of which two were already enacted into law – the SIM Card Registration Act and the measure postponing the December 2022 Barangay and Sangguniang Kabataan elections (BSKE) to the last Monday of October 2023.
Senior citizens and persons with disabilities (PWDs) were among those who will benefit from the Duterte-authored bills during this period.
These include measures that aim to give monthly subsidies to parents of children with disabilities; protect the elderly from violence, neglect, and abuse; provide free annual medical checkups for Filipinos; and expand job opportunities for senior citizens.
A total of 11,019 displaced, underemployed, and seasonal workers were assisted by Duterte's congressional office in receiving aid under the Department of Labor and Employment's (DOLE) "Tulong Panghanapbuhay sa Ating Disadvantaged/Displaced Workers" (TUPAD) since October last year. The beneficiaries of this emergency employment program included vendors, tailors, school maintenance workers, hairstylists, barbers, and cobblers.
With education among his priorities, Duterte also extended scholarships to 800 college students and is helping 23 aspiring doctors and four soon-to-be lawyers complete their degrees.
Healthcare is another priority of Duterte, whose office has extended aid to 9,126 patients at the Southern Philippines Medical Center (SPMC) since October last year. A total of 119 senior citizens get their maintenance medicines from SPMC also through Duterte's assistance.
Another 11,801 individuals in private hospitals received aid from Duterte, along with 582 cancer patients during the October 2022-March 2023 period.
Duterte also provided ambulances to two barangays in Davao City and extended burial assistance to 1,246 individuals.
A total of 1,088 families whose houses were razed by fire and another 896 flood victims were also provided aid by Duterte during this period.
Duterte also continues to provide wheelchairs, nebulizers, hearing aids, and other forms of assistance to indigent families and individuals in Davao City.
AUTHOR PROFILE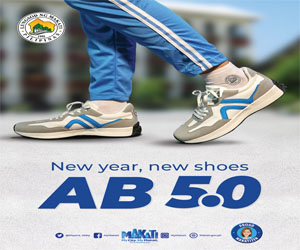 Nation
SHOW ALL
Calendar