 PRRD legacy: Fighting corruption in gov't until his terms ends
IT has been over five years since President Rodrigo Duterte vowed to rid the government of corrupt officials and employees.
True to his promise, Duterte has signed documents promoting his anti-corruption drive, resorted to a "firing spree" of unscrupulous government workers, and established a government hotline to allow the public to report corrupt practices in state departments and offices.
Republic Act (RA) 11302 or the Ease of Doing Business and Efficient Government Service Delivery Act of 2018 and RA 11517 or An Act Authorizing the President to Expedite the Processing and Issuance of National Permits and Local Permits, Licenses and Certifications in Times of National Emergency are just among the documents inked by Duterte to fight corruption.
RA 11302, which supplants RA 9485 or the Anti-Red Tape Act of 2007, addresses the tedious and unnecessary procedures in the delivery of public services by providing simplified requirements and streamlining government transactions.
Under the law, government agencies are mandated to process simple transactions within three working days, complex transactions within seven working days, and highly-technical transactions in 20 working days.
RA 11517, on the other hand, allows the President to accelerate and streamline regulatory processes and procedures for new and pending applications and renewals of permits, licenses, clearances, certifications or authorizations, including fixing or shortening the periods provided for under existing laws, regulations, issuances, and ordinances.
It also gives the President an authority to suspend or waive the requirements in securing permits, licenses, certifications, or authorizations.
RA 11517 covers all agencies of the executive branch, including departments, bureaus, offices, commissions, boards, councils, government instrumentalities, and government-owned and –controlled corporations.
Duterte has also approved several issuances, including Executive Order (EO) 129 creating the Office of the Presidential Adviser on Streamlining of Government Processes in an effort to reduce red tape and expedite transactions in government.
Simplified gov't transactions
Duterte, during the national assembly of the PDP-Laban in Pampanga on July 17, guaranteed that he would use his last year in office in stopping corruption.
In his July 6 meeting with the executives of his ruling party, the Partido Demokratiko Pilipinas-Lakas ng Bayan (PDP-Laban), and other government officials, Duterte also reassured the public that he is doing his "very best" to eradicate corruption in government under his watch.
Duterte, however, admitted that addressing corruption is not an easy task.
"I've been trying really my very best to curb corruption. Hindi ko maalis 'yan (I cannot solve that) overnight. But I have made some – a little progress in terminating, dismissing individuals. I cannot abolish offices but I can dismiss employees for their malfeasance," he said.
As part of his commitment to stop corruption, Duterte vowed to impose "less" rules to ease the plight of Filipinos transacting with the government. This, as he acknowledged that excessive regulations open the door for corruption.
The Anti-Red Tape Authority, heeding Duterte's call for a speedy transaction with government, has been pushing for the eventual automation of government systems to avoid face-to-face contact, remove redundant processes, and let the public enjoy faster and more convenient services.
ARTA Director General Jeremiah Belgica, in his July 18 opinion piece published in The Manila Times, said his office has so far expedited the release of more than 35,000 pending permits in various sectors.
ARTA has also acted on nearly 2,000 anti-red tape-related complaints and filed over 500 cases against individuals who violate RA 11032.
At least 40 ARTA issuances, which include policy recommendations to government agencies, advisories, memorandum circulars, and joint memorandum circulars, have also been issued to further streamline government services for the public's convenience.
Efforts vs corruption doubled
The firing of government officials and employees embroiled in anomalous deals also continues under Duterte's watch.
Duterte, in his recent speeches, has also named several government workers from various agencies who have been dismissed from service because of their supposed involvement in corrupt activities.
For this year, Duterte estimated that a thousand of corrupt public servants will be booted out of office.
"Sabihin ninyo 'yong mga tao na corrupt at anong opisina (Just tell me who the corrupt person is and from what office he is working), and I will do something about it, immediately," he said in his Talk to the People aired on June 28. "Marami nang na-dismiss. Mag-abot ito ng libo (Many have already been dismissed and it may reach 1,000) by the end of this year."
The 8888 Citizens' Complaint Center, a 24/7 national public service hotline operated by the government, was launched on August 1, 2016 to allow the public air their grievances against poor delivery of government services and report corrupt activities by government workers.
The Presidential Anti-Corruption Commission (PACC), created by virtue of EO 43 inked by Duterte on Oct. 4, 2017, has so far looked into around 13,000 corruption complaints lodged before the office since 2018.
During the Laging Handa program on July 5, PACC chairperson Greco Belgica said the Duterte administration is doubling its efforts to eliminate corruption in government.
Belgica noted that around 45 high-ranking officials have been removed from office, 21 individuals have been arrested, and 150 others are facing charges before the Office of the Ombudsman under Duterte's leadership.
"All these never existed in the previous administration," he said. "The President himself [is] leading the war against corruption, in shaming corrupt public official who gets involved in corruption." Philippine News Agency
AUTHOR PROFILE
Nation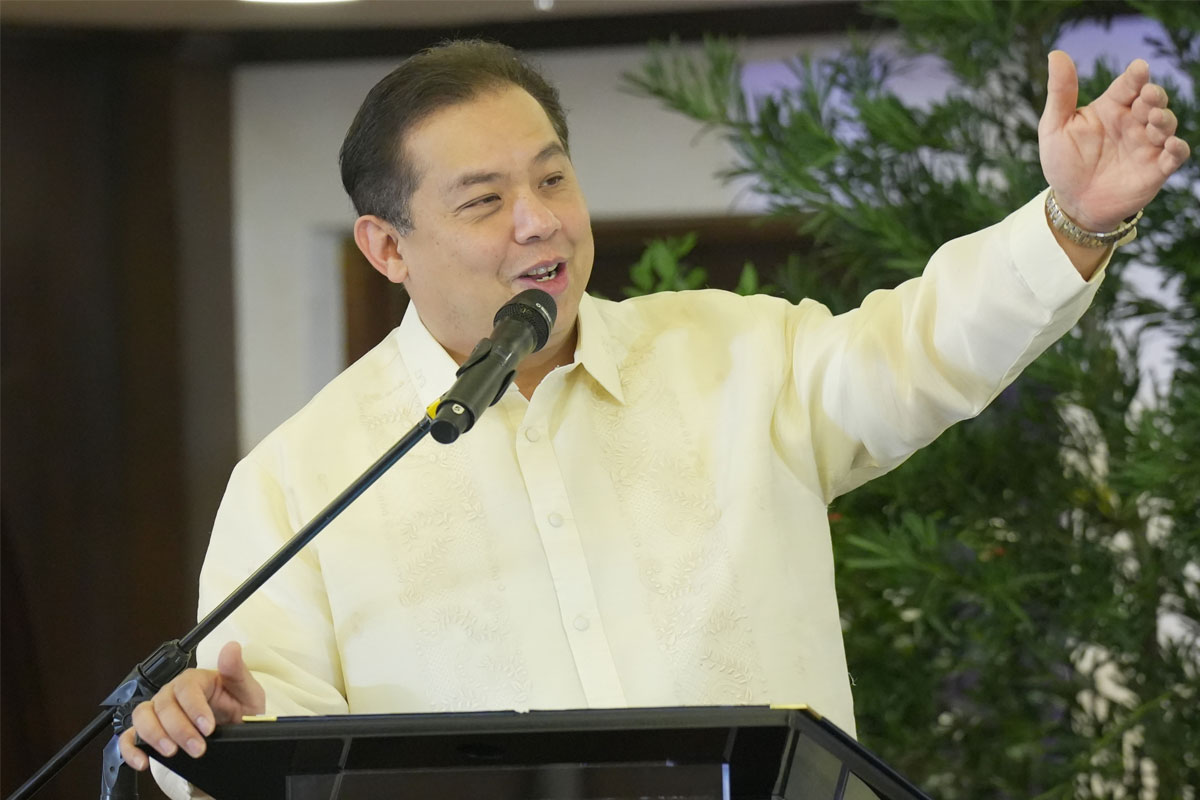 SHOW ALL
Calendar