Protection for brave postmen, punishment for road wreckers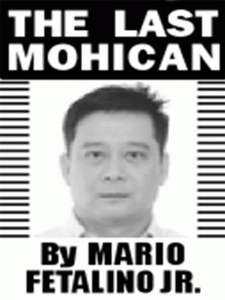 THEY deliver our mail come rain or shine. Amid the pandemic, they brave the killer virus just to make sure dear letters, urgent communications, and valuable packages reach their destinations.
For a very long time, our postmen have been faithfully performing their jobs without protection. But now, our 'karteros' are finally protected.
This is according to the Government Service Insurance System (GSIS) which provided insurance coverage for 6,600 Philippine Postal Corporation (PhilPost) personnel including permanent and contractual employees and postmen nationwide.
GSIS president and general manager Rolando Macasaet said the insurance policy comes with accidental death or reimbursement, dismemberment, medical reimbursement and burial assistance.
He said the partnership between GSIS and Philpost for the insurance coverage should be a big relief for workers of the government's postal service agency as it will provide defense and security for postmen and their co-workers.
Norman Fulgencio, Philpost postmaster general and chief executive officer, said COVID-19 has put the world at a standstill, running for more than a year now. But despite the challenges, Philpost has continued to serve the public with utmost concern, he added.
PhilPost has allotted a budget of P616,000 for the insurance coverage. It's the second agency that partnered with GSIS to insure their personnel.
Last June 14, the Manila City Government approved a P7.5 million insurance coverage to around 45,000 barangay officials, including tanods and chairpersons of the Sangguniang Kabataan.
At the height of the COVID-19 pandemic in April last year, GSIS launched the Bayanihan Fund for frontliners.
Under the program, the family of public frontliners who would succumb to COVID-19 is entitled to an additional P500,000 in insurance benefits over and above their life insurance benefits as GSIS members.
**
This corner thinks it found the contractor of Maynilad that has been wreaking havoc in Las Pinas City particularly along Aquilar Avenue.
The firm has been digging up many parts of the busy avenue to repair broken pipes of Maynilad.
Nothing wrong with fixing old and defective water pipes for the benefit of consumers. But it's crazy when works take weeks, months, or even years to the great inconvenience of the public, especially motorists.
I thought Aguilar Avenue was rehabilitated because of the excavations made by Maynilad just months before—some of them were very huge. Without barriers and early warning devices, the giant holes caused a lot of vehicular accidents.
But why is the firm unearthing many parts of Aguilar Avenue again?
Isn't it a waste of scarce and precious government resources that could be used for more important programs like promoting the health of our people amid the pandemic?
Baranggay Pulang Lupa Dos which is chaired by Julie Quines, together with the Department of Public Works and Highways, should inspect the works along Aguilar Avenue.
If they're lucky, they might even catch the workers and their superiors missing on the sites and that's why completion of Maynilad projects is taking forever.
**
For comments, please call or text 09569012811 or email lastmohican2004@yahoo.com
AUTHOR PROFILE
Opinion
SHOW ALL
Calendar