Among the measure's authors are TINGOG Party-list Reps. Yedda Marie K. Romualdez and Jude A. Acidre.
Proposed Mental Health Service Act for SUCs OKd
THE House of Representatives stayed true to its commitment to the needs of state universities and colleges (SUCs) by approving on final reading House Bill (HB) No. 6416, which strengthens the mental health services of SUCs and appropriates the budget for it.
The proposed SUCs Mental Health Service Act was approved on Monday by 227 affirmative votes during the last week of plenary sessions of the chamber.
"It is hereby declared the policy of the State to uphold the basic right of every Filipino to sound mental health and ensure access to appropriate interventions, therapy, and treatment as needed. Pursuant to this mandate, the State shall institute policies to promote the mental health and wellness of students, faculty, teaching and non-teaching staff, and other personnel in the campuses of SUCs through, among others, the establishment of a Mental Health Office in all SUCs, and the hiring, deployment, and training of additional SUCs-based mental health service personnel," the lawmakers noted.
Under Section 4 of HB 6416, the Commission on Higher Education (CHED) shall require all SUCs to establish a Mental Health Office (MHO) on all their campuses, subject to the rules and regulations of the Civil Service Commission 3 (CSC) and the Department of Budget and Management (DBM), and the policies, standards, and guidelines of the CHED.
The MHOs shall set up campus hotlines with dedicated and trained guidance counselors to provide assistance to the whole SUC Community, especially the students. Special attention shall be given to those identified as having mental health problems or conditions, especially those at risk of committing suicide.
The CHED and the SUCs, through their MHOs, shall initiate and sustain a heightened campaign to raise the collective consciousness about mental health. The awareness campaign shall give special emphasis to the issues of suicide prevention, stress handling, mental health and nutrition, and guidance and counseling. The campaign shall ensure that the whole SUC community, especially the students, is aware of on-campus mental health services.
Section 5 of the bill also requires the SUCs to hire, train and deploy mental health professionals, including a psychologist, to the MHO to ensure that each SUC shall have mental health professionals or mental health service providers within five years from the effectivity of the Act.
The 2021 Young Adult Fertility and Sexuality Study (YAFSS) of the University of the Philippines Population Institute (UPPI) presented this year has revealed a dramatic decline in the mental well-being of young Filipinos. The study noted that about six in 10 youth who experienced symptoms of depression did not reach out to anyone for help, and even fewer went to professionals for help.
The Department of Health said that the COVID-19 pandemic has contributed to the growing mental health needs of Filipinos, adding that at least 3.6 million Filipinos are facing mental health issues during the pandemic.
The authors of the measure were House Majority Leader Manuel Jose "Mannix" M. Dalipe, Reps. Yedda Marie K. Romualdez, Jude A. Acidre, Greg G. Gasataya, Lordan G. Suan, Mark O. Go, Maria Fe R. Abunda, Bai Dimple I. Mastura, Jefferson F. Khonghun, Rudy S. Caoagdan DPA, Carl Nicolas C. Cari, Paul Ruiz Daza, Eulogio R. Rodriguez, Mikaela Angela B. Suansing, Ma. Victoria C. Co-Pilar, Zia Alonto Adiong, Alfelito"Alfel" M. Bascug, Raoul Danniel A. Manuel, Marissa "Del Mar" P. Magsino, Rhea Mae A. Gullas, Ma. Lucille L. Nava M.D., Franz Pumaren, Samuel S. Verzosa Jr., Jose Gay G. Padiernos, Maria Carmen S. Zamora), Eric R. OLY Buhain, Ron P. Salo, Stella Luz A. Quimbo, Ruth Mariano-Hernandez, Alan "Aldu" R. Dujali, Antonieta R. Eudela, Francisco Paolo P. Ortega V, Joselito "Joel" S. Sacdalan, JC Abalos, Marlyn L. Primicias-Agabas, Edsel A. Galeos, Kristine Alexie B. Tutor, Charisse Anne C. Hernandez, Mercedes K. Alvarez, Jose "Joboy" S. Aquino II, Lani Mercado-Revilla, Elizaldy S. Co, Kristine Singson-Meehan, Antonio "Tonypet" T. Albano, Wilter Y. Palma, David "Jay-jay" C. Suarez, Bienvenido M. Abante Jr., Jose C. Alvarez, Ma. Rachel J. Arenas, Claudine Diana D. Bautista-Lim, Raul Angelo "Jil" D. Bongalon, Fernando T. Cabredo, Mary Mitzi L. Cajayon-Uy, Arthur F. Celeste, Luisa Lloren Cuaresma, Gerardo "Gerryboy" J. Espina Jr., Ed Christopher S. Go, Ruwel Peter Gonzaga, Teodorico T. Haresco Jr., Roy M. Loyola, Francisco Jose "Bingo" II F. Matugas CPA, CESO, LLB, Romeo S. Momo, Tobias "Toby" M. Tiangco, Alfonso V. Umali Jr., Joseph Gilbert F. Violago, Divina Grace C. Yu, Jose Maria R. Zubiri Jr., Adrian Jay C. Advincula, Cheeno Miguel D. Almario, Loreto S. Amante, James "Jojo" A. Ang Jr., Dean Asistio, Maria Vanessa C. Aumentado, Bonifacio L. Bosita, Jorge "PATROL" Bustos, Edgar M. Chatto, Jaime D. Cojuangco, Ambrosio C. Cruz Jr., Ricardo S. Cruz Jr., Sergio C. Dagooc, Sittie Aminah Q. Dimaporo, Ernesto M. Dionisio Jr., Wowo Fortes, Jaime R. Fresnedi, Dante S. Garcia, Maria Angela S. Garcia, Edwin L. Gardiola, Anthony Rolando T. Golez Jr., Ramon Rodrigo L. Gutierrez, Daphne A. Lagon, Sonny "SL" L. Lagon, Carmelo "Jon" B. Lazatin II, Wilbert T. Lee, Antonio B. Legarda Jr., Gerville "Jinky Bitrics" R. Luistro, Edward Vera Perez Maceda, Allen Jesse C. Mangaoang, Doris E. Maniquiz, Ma. Rene Ann Lourdes G. Matibag, Margarita Ignacia B. Nograles, Emmarie "Lolypop" M. Ouano-Dizon, Joseph Stephen "Caraps" S. Paduano, Arnan C. Panaligan, Augustina Dominique "Ditse Tina" C. Pancho, Salvador A. Pleyto, Ramon Jolo B. Revilla III, Princess Rihan M. Sakaluran, Dimszar M. Sali, Ma. Alana Samantha T. Santos, Joseph S. Tan, Caroline L. Tanchay, Jocelyn P. Tulfo, Patrick Michael D. Vargas, Rosanna "Ria" V. Vergara, Christopherson "Coco" M. Yap, Wilfrido Mark M. Enverga, Marie Bernadette G. Escudero, Mario Vittorio "Marvey" A. Mariño, Carlito S. Marquez, Peter B. Miguel, Roman T. Romulo, Laarni Lavin Roque, Irene Gay F. Saulog, Christian Tell A. Yap, Luis Raymund "Lray" Jr. Villafuerte, and Ronald V. Singson.
AUTHOR PROFILE
Nation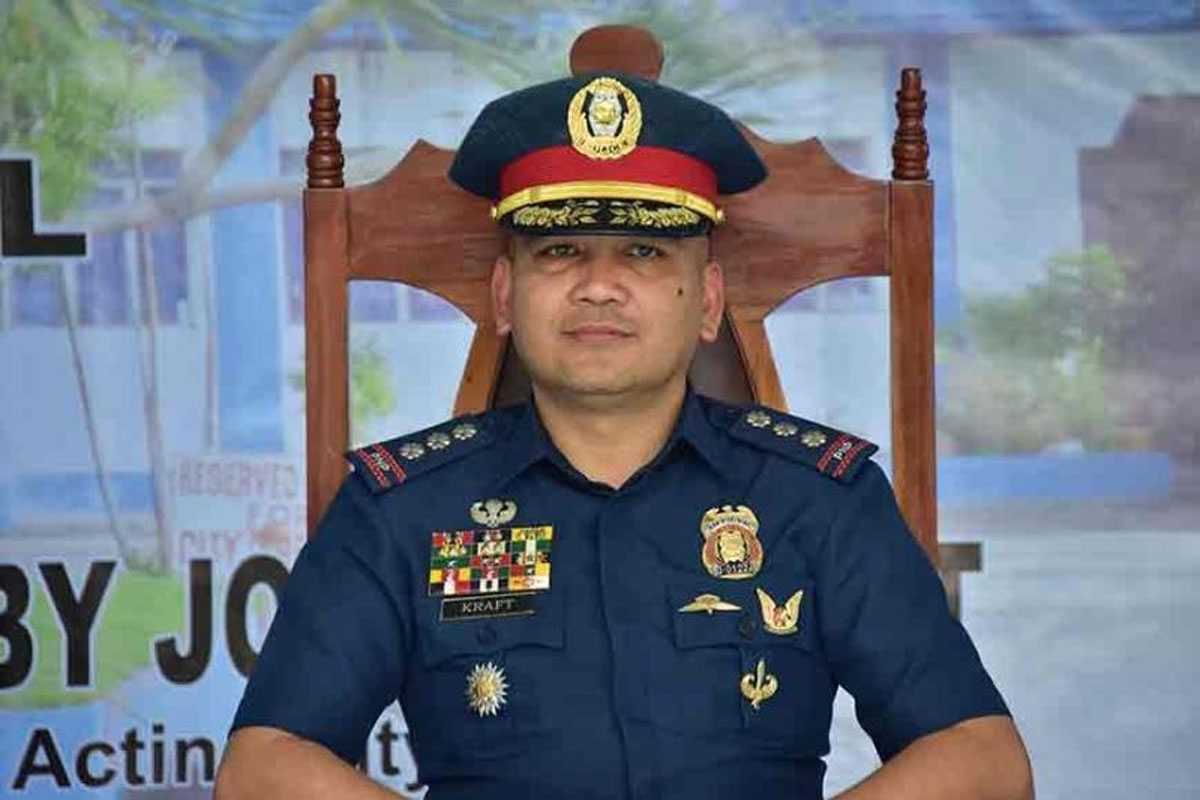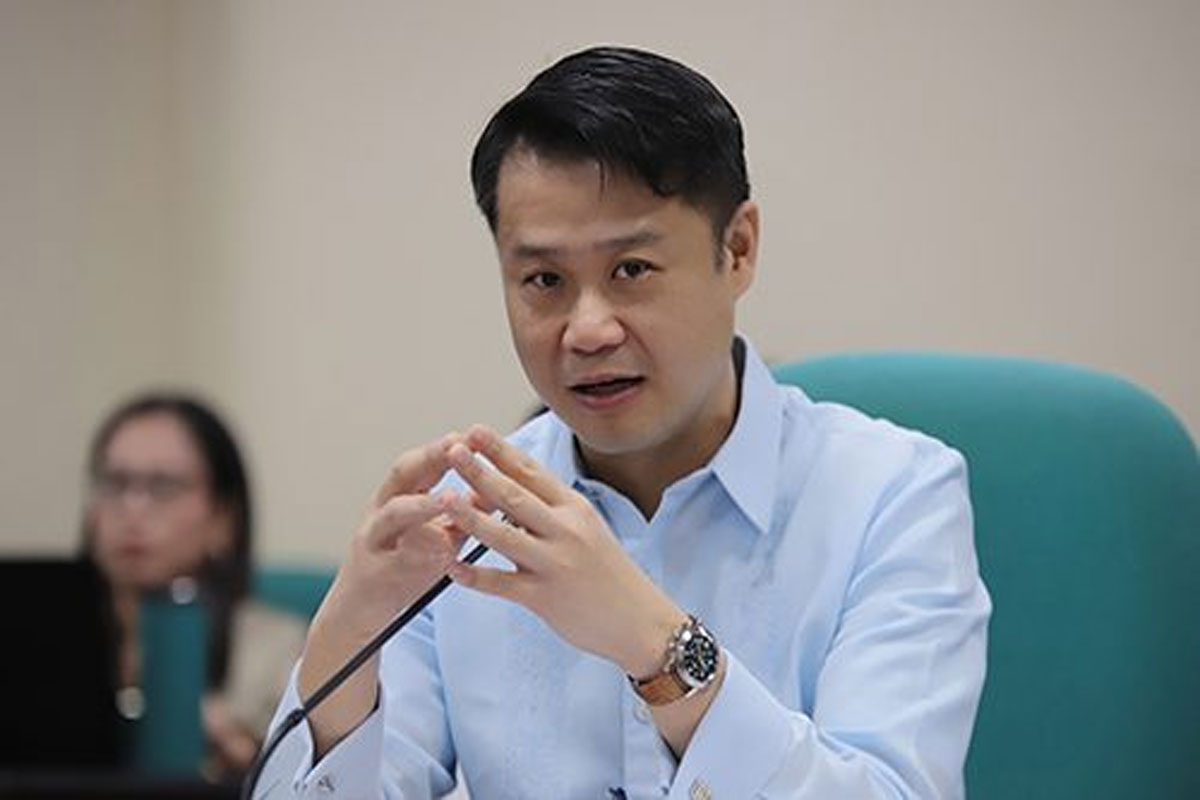 SHOW ALL
Calendar