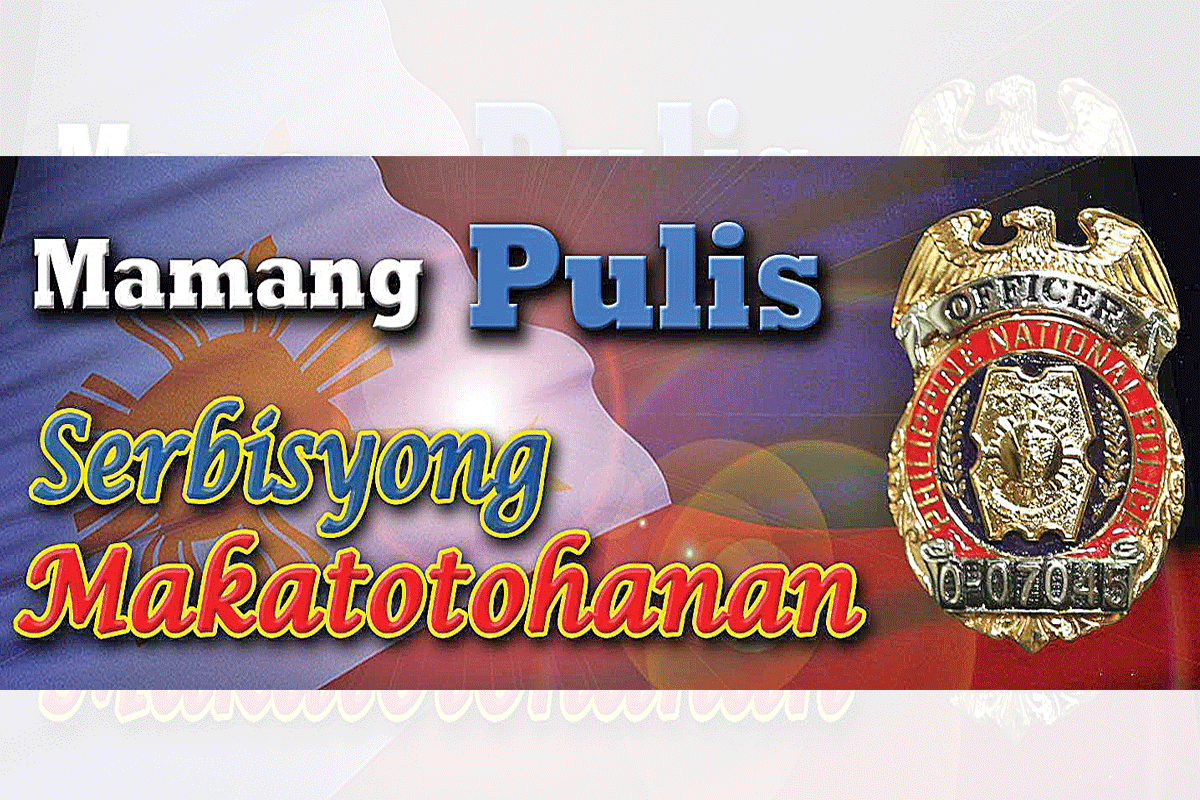 PRO7 chief: No place to hide for drug dealers in Central Visayas
POLICE Regional Office 7 (PRO7) director, Brigadier General Roque Edgardo DP Vega on Thursday warned anew big-time drug traffickers in Central Visayas that they have no more place to hide in the region as the long arm of the law will for sure catch up with them.
The PRO7 director issued the renewed warning as Philippine National Police Officer-in-Charge (PNP-OIC), Lieutenant General Vicente D. Danao Jr. commended him and his men for their unrelenting effort against illegal drug trafficking and abuse in the region.
Since September last year, PRO7 agents have accounted for over P700 million worth of shabu.
Vega said the recovery of the huge volume of the so-called 'poor man's cocaine' from 'high-value targets' in the region is expected to cause a major setback for groups behind the illegal drug trade in Central Visayas.
"Mapipilayan na sila ngayon dahil unti-unti ng bumabagsak sa kamay ng pulisya ang mga tao o grupo na responsable sa ilegal na mga kalakalan ng droga dito sa kabisayaan. Hahabulin ko kayo at wala kayong kawala sa batas!," he said.
Since September 2021 to date, the Central Visayas police force has accounted for dozens of 'HVTs' in the region during buy-bust operations and service of search warrants which resulted in the confiscation of the huge volume of shabu.
The PRO7 and the PNP Drug Enforcement Group headed by Brig. Gen. Randy Q. Peralta are partnering to identify and arrest the main source of the drugs recovered from the suspects, many of them believed to be acting in cahoots with already jailed drug traffickers.
"These accomplishments were the result of the enhanced cooperation between the PRO7 and other law enforcement agencies led by the Philippine Drug Enforcement Agency as well as the support they are getting from the local community when it comes to reporting illegal drug activities in their neighborhood," said Danao.
Last June 25, over P105 million worth of shabu were confiscated from seven top drug targets in the region who are now all facing non-bailable drug charges, Vega said.
The official said one of the suspects identified as 42-year old Crisanto Ang Sayre, a resident of Sitio Canday-ong in Bgy.Calindagan, Dumaguete City, Negros Oriental yielded 200 grams of shabu worth P1.360 million, the buy-bust money and a digital weighing scale when he was arrested in Bacong municipality by the local police.
Two other 'HVT's in the region identified as John Maverick Gabisay and May Faith Vinculado, both residents of Bgy. Tangke in Talisay City, Cebu were arrested after they conspired to sell 150 grams of shabu valued at P1.020 million to a poseur.
A 4th and 5th suspect identified as John Roderick Sollano,42; and beautician Rutchen Buglosa,39, were arrested in a sting in Dasuna, Bgy. Das in Toledo City, Cebu which resulted in the confiscation of more than 100 grams of shabu worth P680,000.
The two other suspects identified as Eric Felisilda, a 46-year old resident of Lindaville Subdivision in Tagbilaran City, Bohol; and Neil James Vallesquina,28, of Langkaan, Dasmariñas City in Cavite were arrested in a buy-bust operation near Muelle, Osmeña Wharf in Bgy. Poblacion in Lapu-Lapu City on the same day.
Recovered from the suspects were 15 kilograms of shabu worth P102 million.
In a report to Lt. Gen. Danao, the PRO7 director said they have "accounted for two more 'high-value targets' in Central Visayas who are believed to be involved in large-scale trafficking of shabu in the region from Manila."
He said that members of the Lapu-Lapu City Police Office headed by Colonel Arnel B. Banzon conducted the sting under their Coplan "Double Saint Anger' aimed at neutralizing a group of big-time drug personalities in Central Visayas region.
Both suspects were included in the watchlist of the PRO7 since this year amid intelligence information regarding their notorious involvement in large-scale trafficking of the so-called 'poor man's cocaine' in Central Visayas, Brig. Gen. Vega said.
Recovered from the possession of the suspects were two paper bags containing 15 vacuum-sealed teabags with Chinese characters, each containing a kilo of shabu, the P1 million worth of buy-bust money topped by 10 marked P500 bills, a mobile phone they used in making contact with the poseur and two identification cards.
Brig. Gen. Vega said that officers from the Lapu-Lapu City Police Drug Enforcement Unit led by Major Joey M. Bicoy and Lieutenant Noah Anana and the Lapu-Lapu CPO Intelligence Unit headed by Lt. Col. Jul Mohammad Jamiri spearheaded the anti-narcotics operation.
The Lapu-Lapu City policemen got ample support from the PRO7 Regional Drug Enforcement Unit, the PNP-DEG headed by Brig. Gen. Peralta, the PNP Highway Patrol Group under Brig. Gen. Rommel Francisco D. Marbil, the Naval Intelligence Security Group and the Air Forces' 208th Tactical Helicopter Squadron in the conduct of the sting.
He said that the sting was a follow-up to another operation last June 13 which led in the arrest of big-time drug trafficker Madam Aya and the recovery of four kilograms of shabu valued at nearly P28 million.
"Accordingly, the source of the illegal drugs recovered from the suspects were from Manila," the PRO7 director said.
Last week, Danao congratulated the PRO7 for arresting another top drug target in the region who yielded nearly P7.5 million worth of shabu during a buy-bust operation in Cebu City.
Arrested during the sting in New Imus Road in Sitio Riverside, Barangay Lorega in San Miguel, Cebu City was Jonathan Conahap.
Two Saturdays ago, PRO7 agents also arrested Lyndon Rongasan, a 34-year old top drug trafficker in the region after he sold three kilograms of shabu worth P24.4 million to an undercover officer in Talisay City in Cebu province.
Two others identified as Cornelio Baron,39; and Jacqueline Gustilo Baron,49, were arrested in an anti-narcotics operation in Bgy. Sambag 1 in Cebu City last June 14. Confiscated from their possession were some P68 million worth of shabu.
AUTHOR PROFILE
Opinion
SHOW ALL
Calendar