PRC sets up isolation facility in Cagayan to help local hospitals
DUE to the recent surge in the number of COVID-19 cases in Cagayan, the Philippine Red Cross (PRC) will set up an isolation facility in its capital, Tuguegarao City, to support the hospitals in the region that are already overwhelmed.
Sen. Richard J. Gordon, PRC chairman and chief executive officer, said they are deploying tents that will be used as an isolation facility that can accommodate more than 100 COVID-19 positive individuals.
"Because of the increasing number of COVID19 cases in the country, we are currently deploying more tents to be used as isolation facilities and to support hospitals which are now overwhelmed. We are working in partnership with the local government unit of Tuguegarao," Gordon said.
"We are also sending Red Cross food trucks because many are also going hungry because the situations of those who are already below the poverty line are exacerbated by the restrictions that have to be imposed amid the pandemic. Hindi lang dito sa Metro Manila pero sa iba't ibang parte rin ng bansa," he added.
The PRC said it continues to support local government units by establishing isolation units in Manila and in areas needing assistance. Four facilities have been established in Ateneo de Manila, University of the Philippines, De La Salle University and Makati Science High School.
The PRC added that it remains steadfast in the delivery of its services in the midst of the pandemic as it is one of the leading organizations providing COVID-19 responses like testing and vaccination.
Last Monday, a significant increase in COVID-19 infections was recorded in the province of Cagayan, sending the number of active cases, or persons now sick with the disease, shooting up to over 4,000.
A report by the Philippine Epidemiology Surveillance Unit and the Provincial Health Unit said the COVID-19 cases climbed to 4,001 active cases after 505 new cases were reported Monday. The total caseload in Cagayan was 27,619 with 22,897 recoveries and 721 deaths.
According to Cagayan provincial health officer Dr. Carlos Cortina, the total COVID-19 cases in the province between March 2020 to March 2, 2021, was 2,542 with 39 deaths. In contrast, the total cases from March 3 to July 31 jumped to 18,530 with 434 deaths. \
Based on PESU data, 11 municipalities have reached to more than one hundred reported cases from Abulug – 120, Alcala – 209, Allacapan – 101, Aparri – 139, Baggao – 317, Ballesteros – 215, Buguey – 100, Lasam – 132, Solana – 211, Sta. Praxedes – 133, and Tuguegarao City – 1,316.
Cortina said based on the data and his observation, authorized persons outside of residence, mass gatherings and home quarantine were three of the main causes of the surge.
He added that starting August 22, there has already been three to four days of delay on the results of the RT-PCR swab tests due to the increase in the number of test samples gathered.
Cortina also expressed apprehension that cases will continue to increase because hospitals in the province are already overcrowded.
AUTHOR PROFILE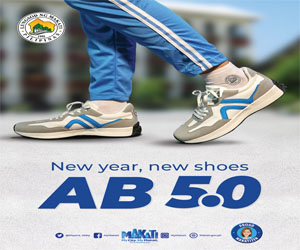 Nation
SHOW ALL
Calendar