Power rates up by 62 centavos in January – Meralco
THE Manila Electric Company (Meralco) announced on Tuesday an upward rate adjustment of P0.6232 per kWh, bringing the overall rate for a typical household to P10.9001 per kWh this January from the previous month's P10.2769 per kWh.
For residential customers consuming 200 kWh, the adjustment is equivalent to an increase of around P125 in their total electricity bill.
The generation charge went up by P0.3316 to P7.1291 from P6.7975 per kWh the previous month.
Charges from the Independent Power Producers (IPPs) were higher by P0.4070 per kWh mainly due to the increased use of more expensive alternative fuel by First Gas Sta. Rita and San Lorenzo result from an insufficient supply of Malampaya natural gas.
The Peso's appreciation, which affected 97% of IPP costs that are dollar-denominated, mitigated a further increase in power rates. IPPs provided 46% of Meralco's energy requirement for the December supply month.
Wholesale Electricity Spot Market (WESM) charges also increased by P0.6808 per kWh as the increase in average generation capacity on outage more than offset the decrease in power demand in the Luzon grid. Due to the tight supply conditions, the grid was placed under Yellow Alert for three (3) days during the December supply month, and persistently high spot prices triggered the imposition of the secondary price cap 61% of the time, compared to 21% in November.
WESM energy share inched up to 9% this month from 7% the previous month. The suspension of the Power Supply Agreement (PSA) with South Premiere Power Corporation (SPPC) starting December 7, 2022, for 670-MW baseload supply following the implementation of a Court of Appeals Temporary Restraining Order prompted Meralco to partially source replacement power from WESM.
To shield customers from exposure to volatile WESM prices, Meralco, on Dec. 15, 2022, executed an Emergency Power Supply Agreement (EPSA) with GNPower Dinginin Ltd. Effective until January 25, 2023, the EPSA covers 300-MW baseload capacity and partially replaced the capacity under the suspended PSA with SPPC.
Meralco was constrained to source the remaining 370-MW from WESM following the lack or withdrawal of offers for emergency supplies from other power generation companies.
Charges from PSAs, meanwhile, went down by P0.2710 per kWh due to a higher share of excess energy deliveries, which are priced at a discount, and the appreciation of the Peso against the dollar. Around 36% of PSA costs are dollar-denominated.
PSAs provided 45% of Meralco's total energy requirement for the period.
Further contributing to this month's overall rate increase is completing a distribution-related refund equivalent to P0.2761 per kWh for residential customers.
Two ongoing refunds totaling P1.0579 per kWh for residential customers are still being implemented by Meralco and continue to temper customers' monthly bills. These refunds are expected to be completed by January 2023 and May 2023, and the impact will be felt in the succeeding billing periods—February 2023 and June 2023, respectively.
Meralco's distribution charge, on the other hand, has not moved since the P0.0360 per kWh reduction for a typical residential customer starting August 2022.
Transmission charges for residential customers decreased by P0.0314 per kWh due to lower Ancillary Service charges. Taxes and other charges registered an upward adjustment of P0.0469 per kWh.
Collection of the Feed-In Tariff Allowance (FIT-All) remains suspended following the issuance of the Energy Regulatory Commission's Resolution halting the collection of P0.0364 per kWh FIT-All rate for three (3) months from December 2022 to February 2023.
Pass-through charges for generation and transmission are paid to the power suppliers and the grid operator, respectively, while taxes, universal charges, and Feed-In Tariff Allowance (FIT-All) are all remitted to the government.
AUTHOR PROFILE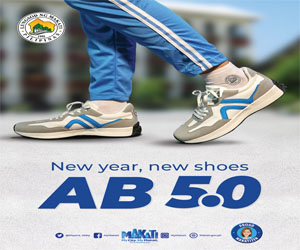 Nation
SHOW ALL
Calendar