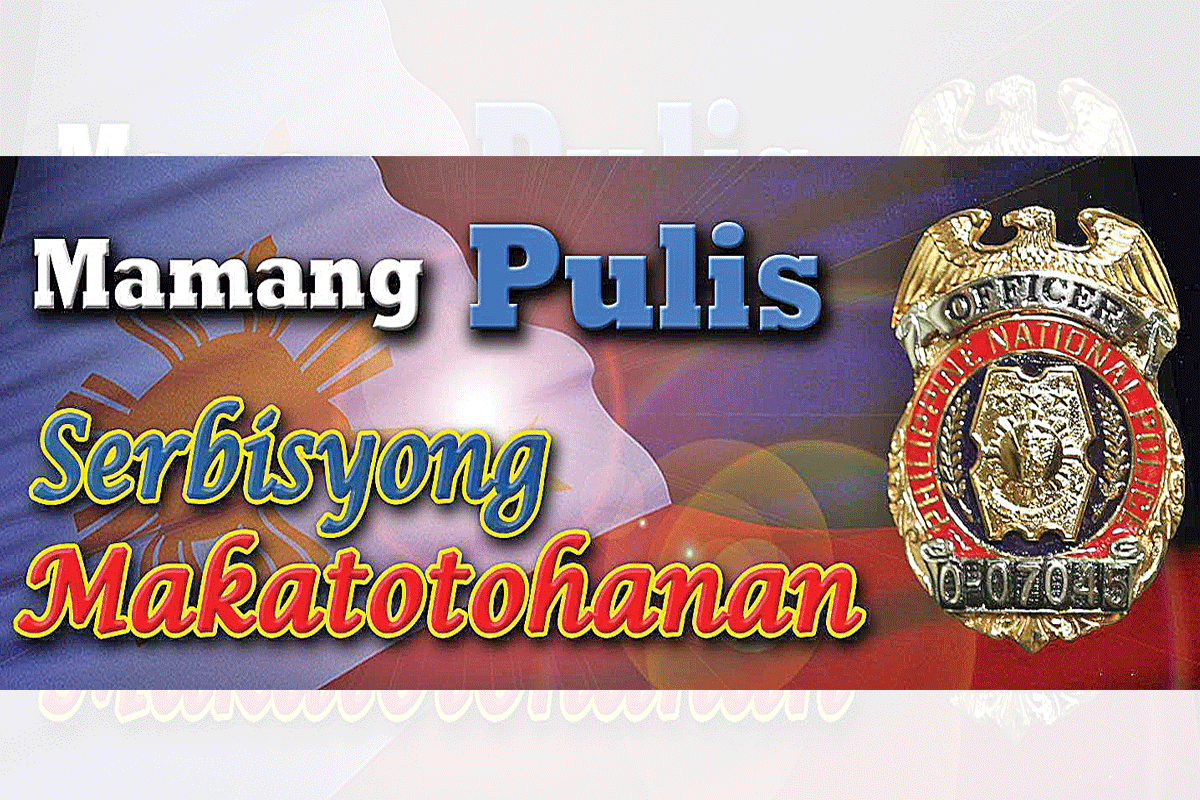 Police-community relations to fight terrorism needed
HOW people may know if his new neighbor is a member of a terrorist group or is harboring would-be suicide bombers? Where he will go if he really smells something fishy happening in the house next to his?
These were some of the questions posed during a recent lecture on Terrorist Threats in The Philippines Four Years After Marawi Liberation and 20 Years after 9/11 given by noted university professor and security analyst, Dr. Rommel C. Banlaoi.
Banlaoi, a member of the Advisory Council of the Philippine National Police Drug Enforcement Group (PNP-DEG) said those questions are indications that the PNP really needs to strengthen their partnership with the community to effectively address terror threats in the country.
"Police-community relations should be strengthened for terrorism. I think we need to rethink and recalibrate our model to also include counter-terrorism, not only in fighting crimes," he said.
For one, Banlaoi said the PNP must further strengthen its involvement in organizing the community and making them fully aware of what they should do in the event they see and sense that something is wrong in their next-door neighbors, specifically when they feel they could be involved in terrorism
"What we need here is full support in the capacity-building of the government. If you see suspicious people, what would be your immediate action? The recommendation is to go to the nearest police station, but there will always be a nagging question: are policemen assigned in that particular station well-informed and will know what actions they need to do?," he asked.
Banlaoi said Singapore has already done it and the Philippine government must know the Singapore model.
He also said that different sectors of the society including the health sector composed of doctors and nurses will also play a vital role in incident response to terror attacks.
"But it should be made clear here that we want terrorists to be caught alive than dead since we can get more information from them if they are alive and talking," Banlaoi underscored.
ADDRESSING NARCO- TERRORISM REMAINS A PROLEM
For Banlaoi, there is a need for all to fully understand narco-terrorism in the country particularly officials of the Philippine National Police (PNP) and the Philippine Drug Enforcement Agency (PDEA) who are at the forefront of the government's war on drugs since July 2016.
"We need to strengthen our understanding of narco-terrorism. We need to understand that there are individuals involved in drugs but are not interested in terrorism although they can also provide money, weapons and other logistics to the terrorists," he said.
He cited how narco-terrorism has been working in The Philippines.
According to the university professor, the infamous 2017 Marawi Siege showcased the fact that the city used to be one of the epicenters of illegal drug trafficking in the country where some rogue politicians and even rogue elements of the Moro Islamic Liberation Front used to be financed by the illegal drug trade.
"It fuels terrorism, even insurgency. In Caraga region, in Compostela valley, drugs also fuel insurgency. Thus, we need specialized groups that will pay attention to narco-terrorism by crafting lots of measures and other activities to counter the problem," he said.
However, Banlaoi said addressing narco-terrorism remains a big problem in the country.
It's very problematic. When you talk of narco-terrorism, you have a problem on who will be the main authority? Is it the PDEA or is it the Anti-Terrorism council since there will be responsibility issues here," he said.
Although he said there are ongoing trainings to increase the capacity of government agencies to counter the drug terrorism nexus, there are no specifics when it comes to which government agency has the major responsibility to address the threat.
"We need more inter-agency training, we need a body to recognize narco-terrorism which is a high-breed phenomenon and needs high-breed thinking. We need to think again," Banlaoi said.
According to him, there is also no law yet penalizing narco-terrorism.
"We need to prosecute persons involved in the illegal drug trade as well as drug dealers and traffickers who have contributed to the financing of terrorism. Thus, we need to train our lawyers too on that aspect. Will we just invoke the provisions of the Revised Penal Code or the provisions of the Anti-Terror Act here?," he asked.
Banlaoi maintained that terrorism is 'tantamount violation of human rights,' the main reason he has supported the anti-terror law because it paid special attention to human rights with one of its provisions empowering the protection of human rights.
"If there are human rights violations, this is because the human society is not perfect. But the good thing about the anti-terror law is that it provides penalties for law enforcement agents committing human rights violations," he underscored.
With the recent Japanese Embassy warning on potential terror attacks in Southeast Asia, Banlaoi urged the PNP leadership to reach out to the Japanese mission in Manila for effective information sharing.
"The Japanese advisory is very specific, that terrorists would be targeting Western targets and restaurants being frequented by people, foreigners included. It is also very specific that it may be suicide bombings by pro-Islamic State elements who are known for glamorizing, prioritizing and glorifying suicide missions," he said.
Banlaoi said that his studies of the radicalization process and involvement of radicals in violent activities had made him discover that the leaders of suicide bombing missions are choosing 'bombers' who feel they are doing a religious duty or a 'jihad' against the infidels or non-believers.
"They believe they are part of the armed 'jihad' struggle. Violent extremism regards other religions as enemies of Islam, they are not tolerant of any other faith and it's very dangerous if we have a religion which is very extreme and is using violent methods," he explained.
Banlaoi said that to be more realistic, 'we cannot eliminate terrorism.'
"We can only reduce the possibility of its occurrences and prevent people from doing it. We need to learn about how to live with it and prevent more and more people from committing it. We not only counter terror threats but also to respond to actual threats," he said.
"As long as there are unhappy people who have extreme views and violent behaviors, we have to live with it and deal with it effectively," he warned.
Just like criminality, people have to deal with it although there are consequences for it like our strict laws including the Anti-Terror Law.
"What we need to do is to ensure that terrorists will pay for their crimes. I am really in favor of death penalty which for me should be a consequence of committing a heinous crime. That's my argument. It (death penalty) is not a deterrent in committing heinous crimes but a consequence of committing a heinous crime, actuall harsh consequences," he said.
PNP chief, General Guillermo Lorenzo T. Eleazar has maintained they have not received any report about possible terror attacks in the country in the aftermath of the Japanese warning about potential attacks in Southeast Asia.
However, the top cop said they are not lowering their guard and are continuously monitoring intelligence reports from the ground and from counterparts both from local intelligence units and from other foreign countries involved in the war against terror.
The PNP chief also stressed that since the Taliban takeover in Afghanistan, police units particularly those in the Mindanao region have been alerted so they could prevent the possibility of spillover of the hostilities from the country which may be perpetrated by local terrorists.
Gen. Eleazar assured the public that the PNP is continuing its intensified intelligence-gathering measures to prevent atrocities being plotted by lawless and terror groups, whether local or international.
The PNP Intelligence Group (PNP-IG) headed by Colonel Neil B. Alinsañgan and other regional intelligence divisions from the 17 Police Regional Offices are involved in the stepped up monitoring of potential threats in the country.
AUTHOR PROFILE
Opinion
SHOW ALL
Calendar